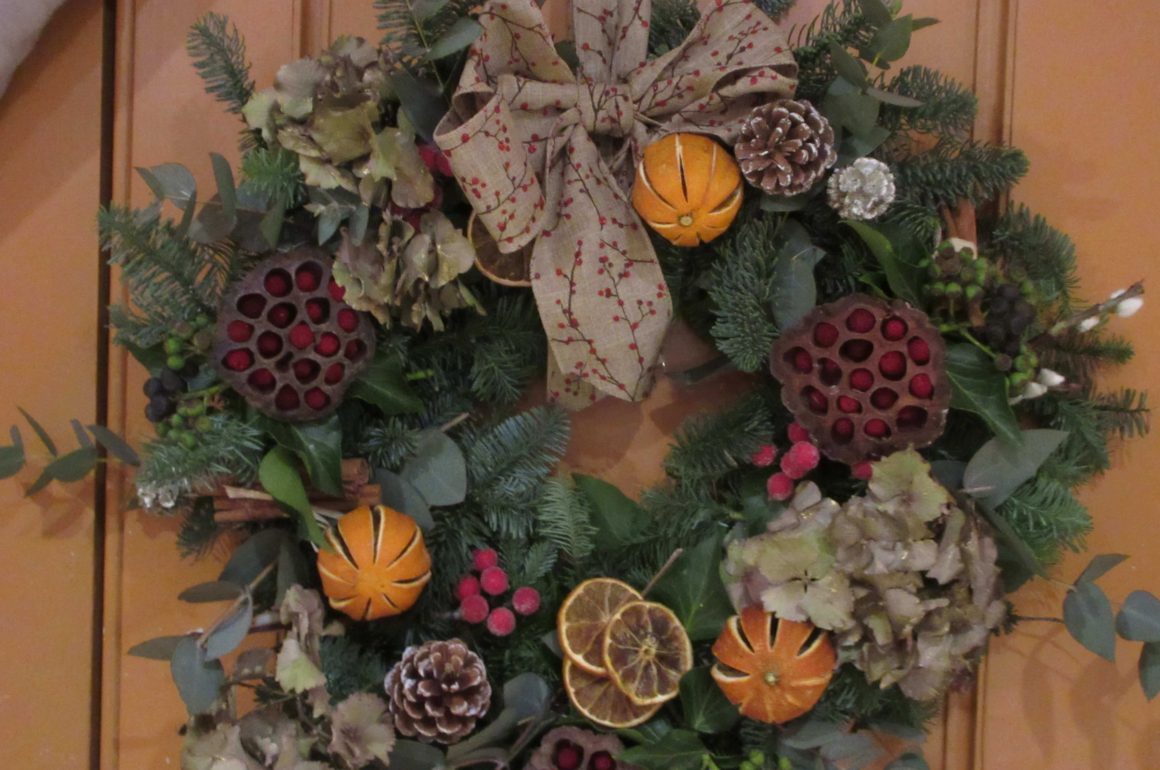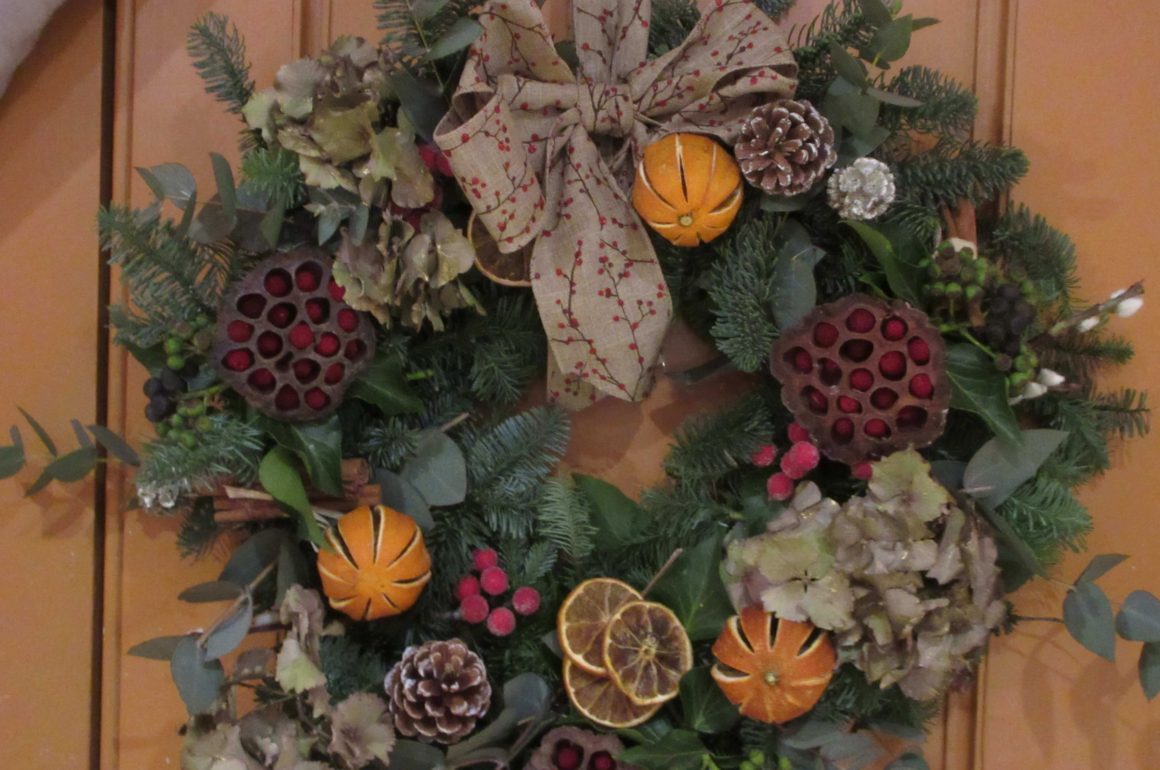 We gardeners like to make the most of what comes to hand, don't we? And if that leads to saving a few quid at the same time then it's an added bonus, especially at this expensive time of year. So why not make your own Christmas wreath. A DIY wreath is shockingly easy – everything you need you can get from a good garden centre, hobby shop or florist supplemented with bits and pieces foraged from your own garden.
Be bold, channel your inner Sarah Raven and simply have a go!
What you will need to make your own Christmas wreath:
A wooden or wire frame
Floristry wire and short lengths of stiffer wire
Secateurs
Ribbon
Creative chutzpah!
How to make your own Christmas wreath: 
Start off with wiring some moss onto the frame – common or garden moss will do, so if you're a regular lawn scarifier, you should already have plenty! Wire it on by wrapping the wire around the moss and the frame together – don't worry about seeing the wire as it will be covered by the time you're finished.
Next wire on the evergreen foliage. Use conifer such as Leylandii, juniper, holly or even off-cuts from the Christmas tree – anything green and Christmasssy will do. You might also want to add a backing material such as felt, fabric or insulation tape to the back of the frame at this point to safeguard your front door paintwork.
Add dots and clumps of further foliage which has more interest such as blue Eucalyptus, variegated holly and gold splashed Aucuba – possibly one of the best uses for this I have ever found! You could go with a culinary theme and add rosemary and bay or get positively 'hygge' in the Scandinavian fashion with twiggy sprays of silver birch, pussy willow or bright red dogwood.
Now you're on to the pretty bits of making a Christmas wreath. As a general rule, aim to have about three to five loose groups of 'interest' and plan now where your ribbons are going – top, bottom or both. Dot around clusters of berries, either fake or real in the form of Rowan fruits, crab apples, holly or anything similar. Ivy berries are especially good for a natural rustic look.
I've used flower heads from Hydrangeas, Sedum 'Autumn Joy' and even Verbena bonariensis, as well as Poppy seed heads – give them a light spray with an 'Antique Gold' spray if they're looking a bit dull. Go funky with grasses for a feathery look – you could even add a few pheasant feathers if you like!
When you think you've just about finished, stand back and take a good look at your wreath. What is it missing? A handful of pine cones, bundles of cinnamon sticks and wired on clusters of dried apple or orange slices look fantastic as a finishing touch. You could add some Christmas baubles here although that maybe a touch too far! Instead I'd advise keeping it simple but colour co-ordinating your ribbon tastefully.
Now stand back and admire your handiwork! Have you made your own Christmas wreath – what have you used? Tell us about your efforts in the comments.