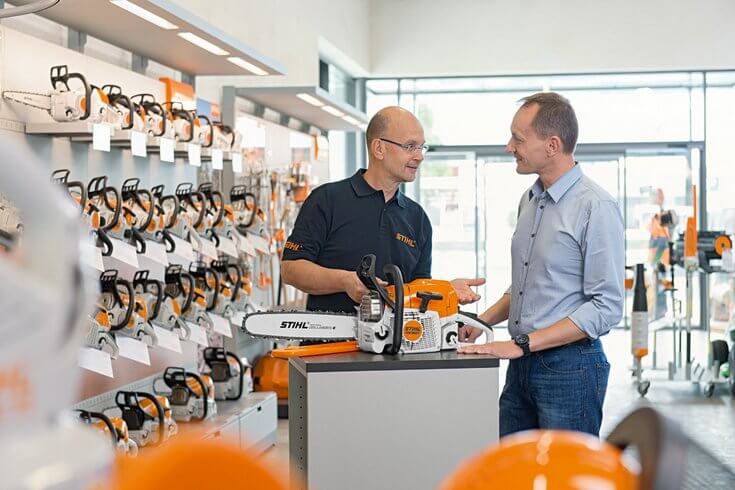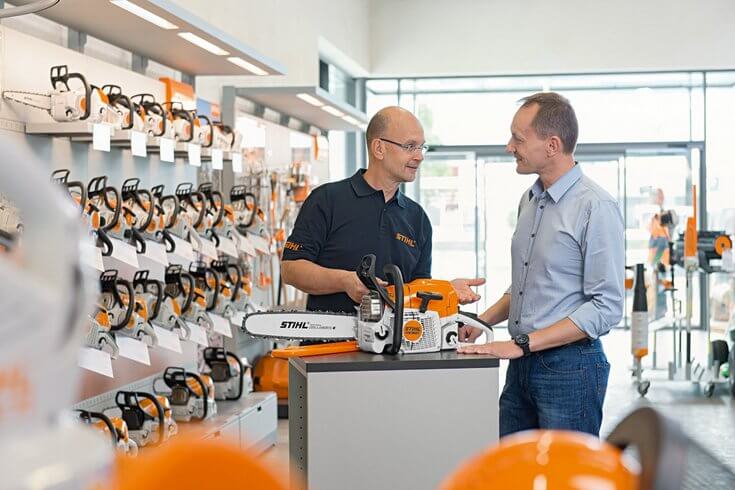 The STIHL Approved Dealer network is a vital part of the STIHL experience across Great Britain. Fully trained to answer all your STIHL-related questions and provide the best customer service, as well as keeping your tools in tip-top condition, a visit to a STIHL dealer is always worthwhile.
But you don't just have to take our word for it. We asked our customers to tell us what they thought of STIHL dealers and we were inundated with over 1,000 responses telling us what they loved about them. The winning entry was selected by a panel of STIHL judges and was all about Growitmowit in Cardigan. You can find out what the winner said about this great local dealer below, but we thought we'd also share some of our other favourite replies with you…
STIHL dealers give great advice
One of the common themes of many of the comments was that STIHL dealers give in-depth and personalised advice. This comment about Tool and Plant Services in Edinburgh is a great example:
"Since starting my gardening business 8 years ago, I have found the service and advice from the guys at Tool and Plant services absolutely invaluable. Their knowledge of the STIHL product portfolio is second to none. They recently helped me change over to some battery-operated STIHL tools which have enabled me to keep working despite suffering badly from arthritis in my hands. Without them I wouldn't still be in business today. I can't recommend them highly enough"
STIHL dealers are friendly
There were so many comments about the friendly and approachable service customers had received in dealerships up and down the country, with many people saying their dealers greet them personally on each visit and some have even become more like friends! But we particularly liked this one about Archway Lawnmowers in Windsor:
"My son is obsessed with garden machinery, particularly STIHL. We were recommended Archway by our gardener friend who has used them for years for his business. They always give us a friendly personal service and were even happy to let my 6-year-old advise their customers which tool to buy!"
STIHL dealers show you how to use the tools
STIHL dealers don't just sell you a tool, they also show you how to use it to make sure you know exactly what you are doing. This service is so important if you are new to using power tools, and many STIHL customers told us how much they valued it, like this person who was talking about Henry Armer in Ulverston in Cumbria.
"The member of staff told me how to use the chainsaw in a correct and safe manner. He then proceeded to show me how to start it, tighten the chain and clean the filters. He also helped me select the correct chainsaw oil too. I walked away very happy and would highly recommend them to anyone."
STIHL dealers listen to what their customers need
Another common theme in the responses we received was about how STIHL dealers really listen to what you need and don't try and sell you a tool you don't need. This comment about Hayes Garden Machinery in South Molton explains more:
"James and his team always give great advice based on what the item is required for rather than just trying to sell you the most expensive item. The same goes for servicing where they only do what needs doing and at a reasonable cost. Their advice is impartial and freely given with no pressure to make a purchase."
STIHL dealers offer first class customer service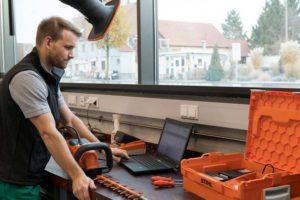 There were so many examples of great customer service given about STIHL dealerships. This one about Felthorpe Lawnmowers shows how STIHL dealers go above and beyond:
"They are really helpful and have been able to give great advice on the STIHL products that we have purchased.  The showroom is always immaculate and you're always sure to get a warm welcome.
They have always gone the extra mile to make sure that we get exactly what we are looking for and have demonstrated the tools for us in great detail. They even made a follow-up call a week later to see how we were getting on which was a really nice touch." 
STIHL dealers are adaptable
Many businesses have had challenges to overcome in the last year, but STIHL dealers were quick to make sure they could still serve their customers properly, as shown by Carrs Billington in Durham:
"One of the few things that I have missed during the lockdowns of 2020 was not being able to experience the shop in its entirety due to Covid restrictions. Nevertheless, the customer care and support has not decreased due to this. The collection-only way of trading these days has still been a pleasure and I look forward to being able to have a good look at all of their STIHL products when the shop floor is open properly once again in particular the new MS 881!"
STIHL dealers put their customers first
Even in difficult times, STIHL dealers still do everything they can to serve their customers. This comment about Galloway Hire Tools really reflects this:
"Galloway Hire Tools in Dumfries are my local STIHL dealer. They are a very professionally run business in all departments from the shop to the hiring of tools, servicing and repairs to equipment. They have always gone above and beyond to help me out when needed. Unfortunately for them they had a devastating fire which burned down their premises. Still, they acted very quickly to do all that they could and had a portacabin delivered to get back up and running with new stock sent out and continued to help their customers as best they could through what must have been a stressful time for them."
 STIHL dealers offer great aftercare
One of the real benefits of buying from a STIHL dealer is that they will be able to offer amazing aftercare. With employees that have the latest technical knowledge of STIHL tools, STIHL Approved Dealers are the best people to service, maintain or repair your tools for years to come. We particularly liked this comment about the STIHL expertise that can be found at Denbigh Plant Services in Mochdre, North Wales:
"When it comes to breakdowns on the job you can call them to describe the problem or send a video.  Most of the time, they will talk you through a couple of things to try to see you through to the end of the day until you can drop it off. But they'll also advise you when you shouldn't try at all! Their communication is always excellent and repair time is always swift if you're in desperate need of a particular machine to be back in action."
We also loved this comment about Angus Chainsaws in Arbroath:
"Their knowledge of STIHL products is unbelievable, they can usually diagnose the fault on my tools just by the sound it makes!"
STIHL dealers treat everyone equally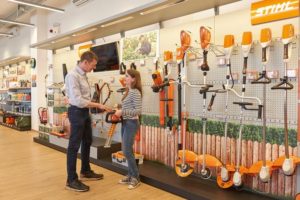 We had some great comments about how customers to STIHL dealers are treated equally whether they are spending a few pounds or hundreds! This customer of Webbs of Crickhowell confirmed that:
"Nothing is ever too much trouble, you get the same fantastic customer service if you're buying a professional-grade chainsaw as you do when you buy a single sharpening file."
We were also really pleased to hear from so many female customers who said that they felt listened to and treated with respect. In fact, the winning entry about Growitmowit in Cardigan highlighted this:
"Gethin at Growitmowit is fab. He has always treated me as equal to all the male customers. He helps me find tools and PPE that fit my physical size. He also introduced me to the battery-powered STIHL chainsaw. He is very quick to sharpen or repair it for me too as he understands that time is money when you use the tools professionally."
And finally…
We absolutely loved reading through all the fantastic comments about STIHL dealers, and they really summed up the STIHL dealer difference. Find your nearest STIHL dealer here to get exemplary advice and fantastic service today. And maybe even a new power tool…!