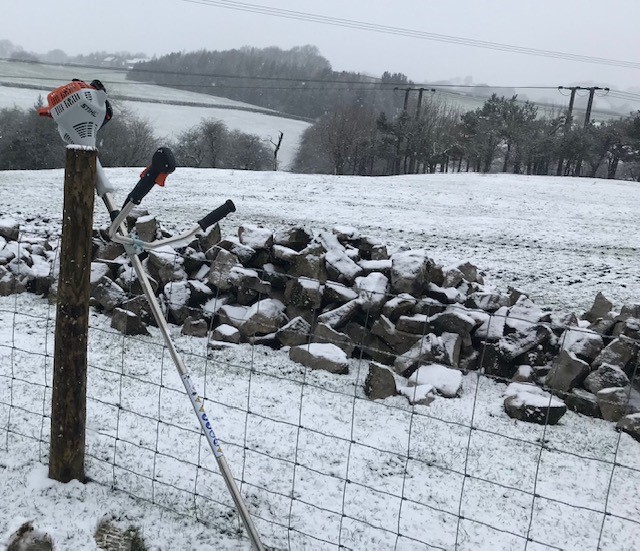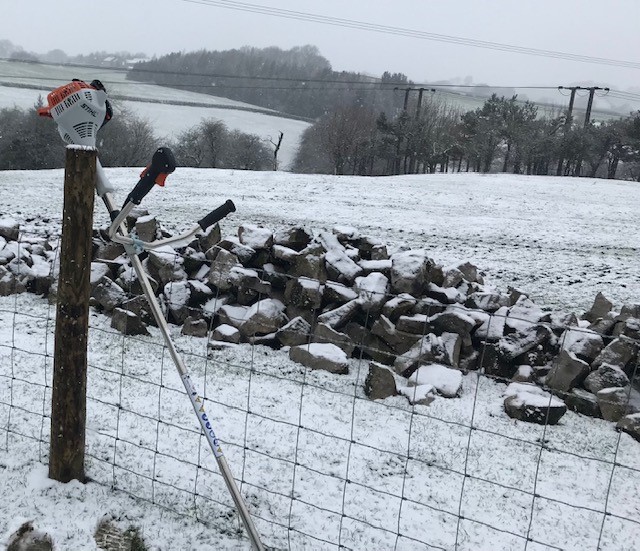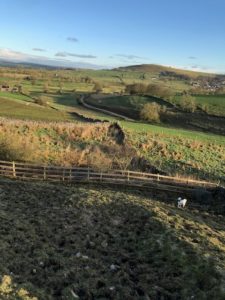 We were excited to be able to donate a selection of STIHL tools to the White Peak Stepping Stones conservation group recently to help them continue their important work, including a STIHL FS 55 brushcutter and an MS 211 petrol chainsaw. Project Co-ordinator Richard Wheeldon told us more about what they do.
"White Peak Stepping Stones is a small group based in the Peak District that is dedicated to rebuilding traditional farm habitats that have disappeared in the area over the years. Our aim is to create habitats for nature to thrive and green spaces for people to enjoy. We rely on a mix of traditional local crafts such as hedge laying, stonewalling, tree planting, hay meadow creation, orchard creation and harvesting to bring these places to life.
The goal of our project is to create feeding and resting habitats for wildlife, to help replace some of the previously existing hay meadows, orchards, woodlands and wetlands in the landscape. We work with local farms, landowners and businesses to create these spaces and a combination of traditional farming, regenerative agriculture and habitat creation helps us deliver our goals. As an example, we recently planted 2500 trees including many traditional orchard trees.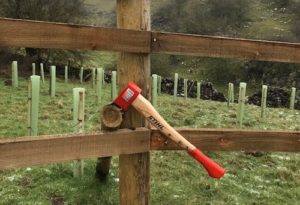 STIHL tools play an integral part of our nature and habitat creation. We manage our habitats organically without the use of herbicides and pesticides, therefore, the FS 55 brushcutter you donated is vital for us to control pernicious weeds in our hay meadows, next to hedgerows and around dew ponds.
We also use chainsaws almost daily to help us manage limbs on ancient trees, and more recently to assist in our management of ash dieback disease in trees. We use chainsaws when we are fencing to create stiles and complete fencing jobs, and occasionally we have been involved in wood carving too.
The chainsaw will also be used to help us cut trees to lay hedgerow, and the axe is vital in the traditional method of hedge-laying, as it is used to split the branch stems to lay hawthorn and blackthorn. The bypass loppers are used all the time to maintain growth within orchard trees to keep them healthy and producing.
Thank you for supporting this project, your tools are vital in the work that we do."
We were delighted to be able to help this valuable project. If you want to find out more about White Peak Stepping Stones and the work that they do, follow them on the White Peak Instagram account.