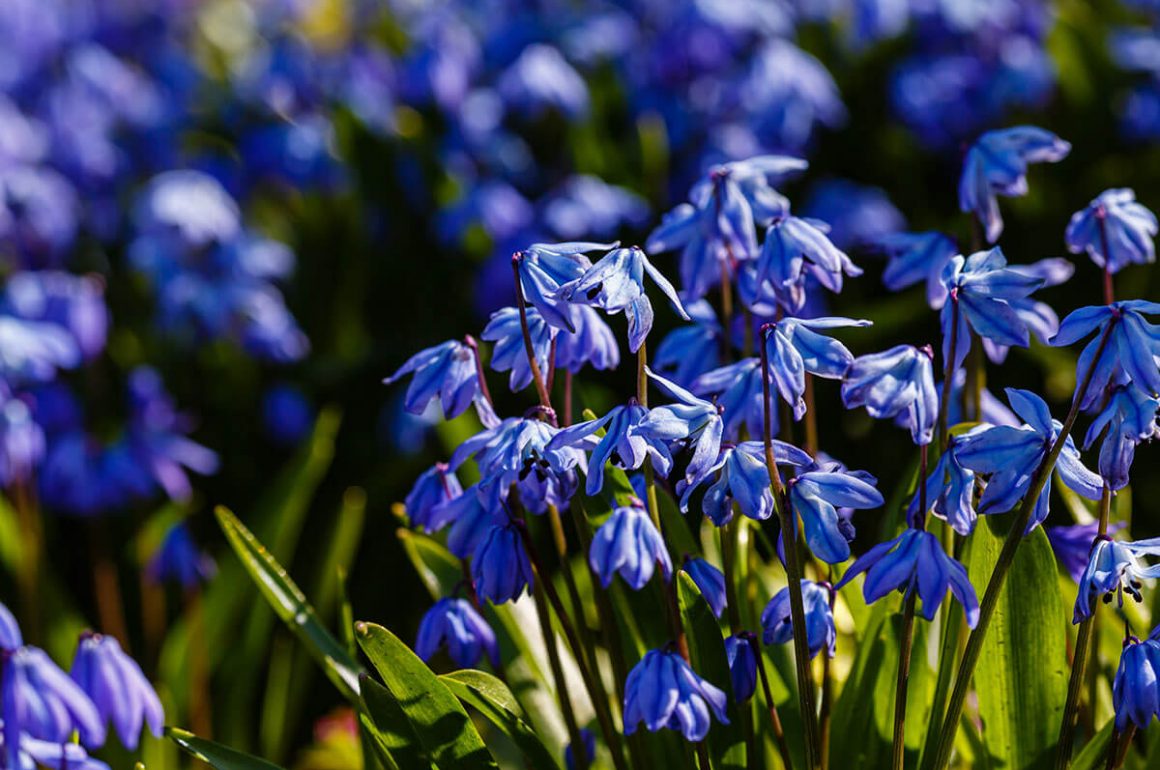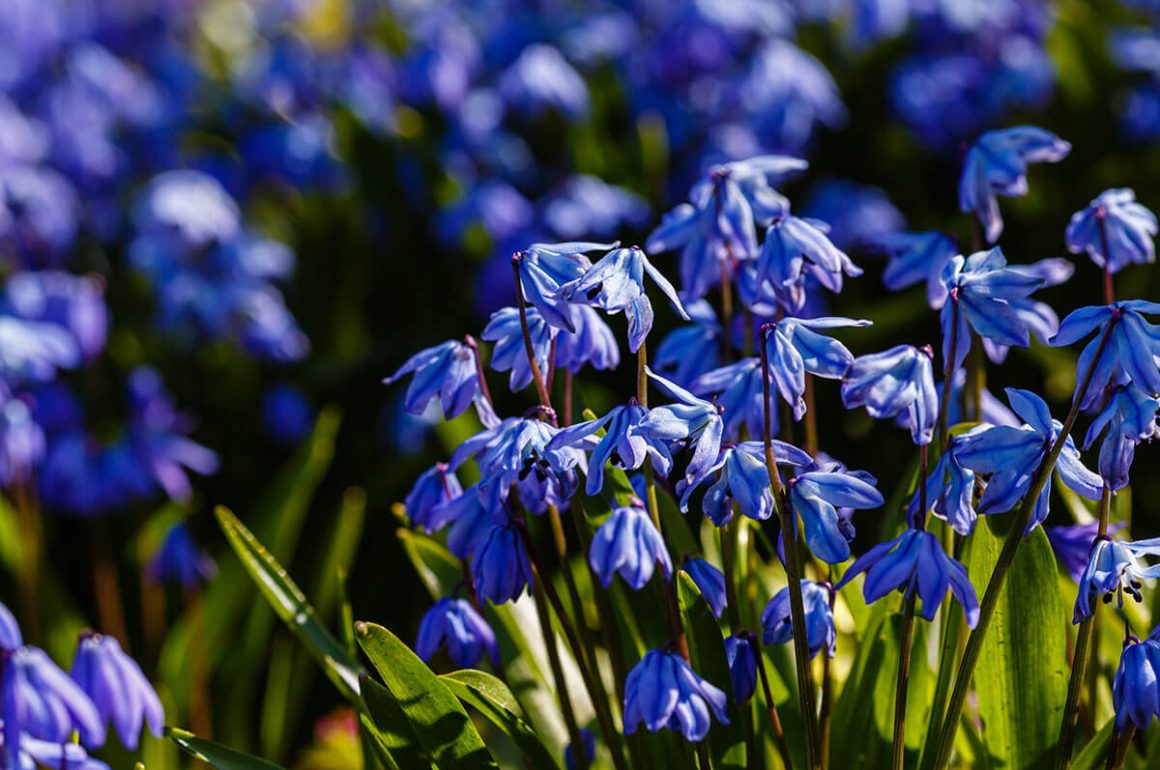 Head gardener and STIHL ambassador Jane Moore has been sharing her expert advice on planting and growing spring bulbs. Read on to find out her top tips.
A handful of spring bulbs is just the thing to give your spirits a lift early next year, as the days start to draw out and the weather warms up. But the promise of flowers to come next spring needs planning and effort right now. The garden centres and websites are awash with colourful arrays of Tulips, Daffodils and all sorts of dainty little lovelies. But what are the best ways to use spring bulbs and which should you buy? My simple guide to spring bulbs will make your decisions easy.
Perfect for Plant Pots
Spring bulbs are brilliant for flower pots and garden containers of all shapes and sizes so let your imagination run riot. Wicker baskets, terracotta plant pots, olive oil tins and wooden crates all look fantastic filled with a show of bulbs. Make sure there is adequate drainage either by making holes or using fibrous bulb compost that won't retain too much water. Plant a handful of tiny Irises in an old terracotta pot for a pretty table top, while Tulips look better in a larger pot or garden container and Daffodils or Narcissi are made for the rustic charm of a wicker basket.
Spring Bulbs in Garden Borders
Planting bulbs in your garden borders is easy to do at this time of year as you cut things back and tidy up. Add a little grit if your soil is heavy to help with drainage and plant in groups of five or seven bulbs at a time. I usually pick spaces close to plants like hardy herbaceous plants that will spring up and fill the space after the bulbs have flowered. Choose Narcissi for a splash of sunshine as they'll flower reliably for years, or elegant Tulips for a touch of class, although they don't tend to be so long-lasting and will fade after a few years. Other favourites of mine include tall and stately Camassia and Alliums, although these are later flowering, almost on the cusp of summer.
Naturalising Spring Bulbs
It only takes a few bulbs and a bit of on-your-knees planting to create a little spring glade that will give you joy for years to come. Choose a good place in a corner of the lawn or under a tree where you're happy to leave the grass a little longer for a while in spring, as you'll need to allow the bulbs to die back before you can mow. The best spring bulbs for this are early flowering Crocus like C. tommasinianus, miniature daffodils and the brilliant blue of Siberian squill, Scilla siberica.
Here are some suggestions for bulb varieties that you can plant in your own garden…
Five Delicious Daffodils
Tete a Tete
This cheery little miniature daffodil might be tiny, but it's super early flowering with masses of sunny yellow trumpets. Plant it anywhere and you'll love it.
Waterperry
An elegant miniature daffodil with white petals and peachy pink trumpets. Looks great in the garden border but it's especially pretty in plant pots. 
Jetfire
A real favourite of mine, and another early flowering miniature variety. Jetfire has bright yellow petals that looks like it's caught in the wind with its reflexed petals thrown back to show off the vibrant orange trumpet.
Actaea
As well as being late flowering and deliciously scented, this tall daffodil flower is a touch of class with its large, pure white petals studded in the centre with the tiniest rich orange trumpet.
Cheerfulness
As a rule, I'm not fond of double daffodils but this in an exception mainly due to its knockout scent. Makes a brilliant cut flower or a fab choice for the border.
Five top tulips
Negrita
This is my most planted tulip flower. It's a classic rich purple goblet of medium height – about 45cm. It flowers in early May so just when the weather is getting good and seems to go with just about anything.
Princess Irene Tulip
Fine and elegant with two tone salmon and orange petals feathered with buff. Flowers in late April and stands just over a foot (33cm) tall so perfect for smaller flower pots.
Ballerina Tulip
A really outstanding lily flowered tulip in a glowing burnt orange. It's tall, around 50cm, but sturdy and flowers in early May. Looks terrific in a terracotta plant pot.
Tulip Gavota
I wasn't sure I'd like this the first time I grew it as it's described as 'liver-red', urghh! But it's actually a lovely rich browny-red with yellow edgings. One of those tulips that manages to be both elegant and striking.
Apeldoorn
It's so easy to be sniffy about these Darwin tulips but this is a real beauty. Not subtle, I grant you, but the flowers are a rich glowing scarlet and they're huge, on strong stems up to 60cm tall. Looks brilliant planted in big groups in a garden border or in a big planter.
How to Plant Spring Bulbs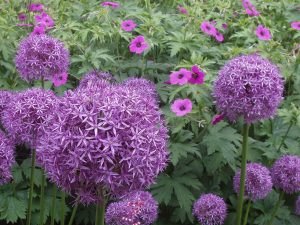 There are three simple rules for planting spring bulbs; plant your bulbs pointy side up, not touching one another and at three times their own depth.
There is a bit more to it than that, but if you stick to those three things you can't go far wrong. Actually, some bulbs like Fritillaries are best planted on their side as they're prone to rotting and you can also take huge liberties with daffodils. In a plant pot, Narcissi really don't mind being planted very shallowly and butting up to one another but never, ever treat a tulip bulb in such a fashion.
Finally, if you suffer from squirrels digging in your pots, as I often do, a bit of chicken wire stretched over the top of the pot should keep them off – but don't forget to remove it in spring when the bulbs start growing. It doesn't look pretty, I know, but it does keep the little blighters off.
Are you planting spring bulbs in your garden now? What are your favourite spring bulbs to grow? Let us know in the comments.