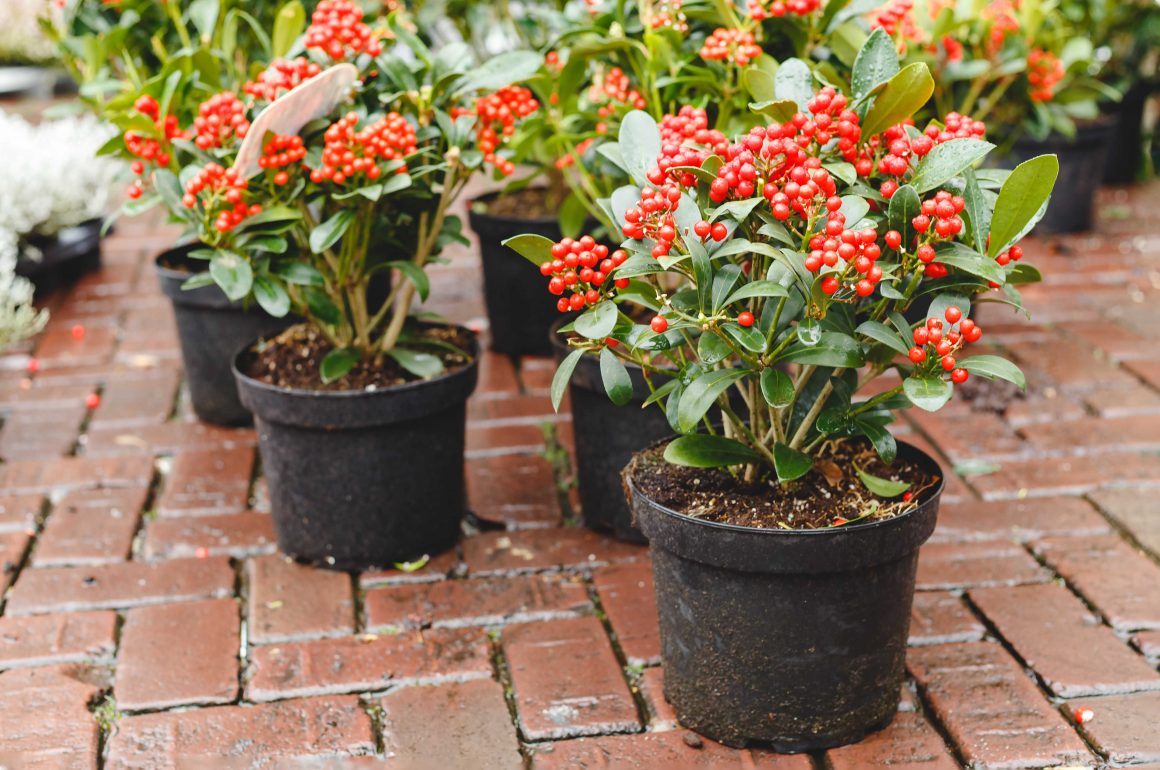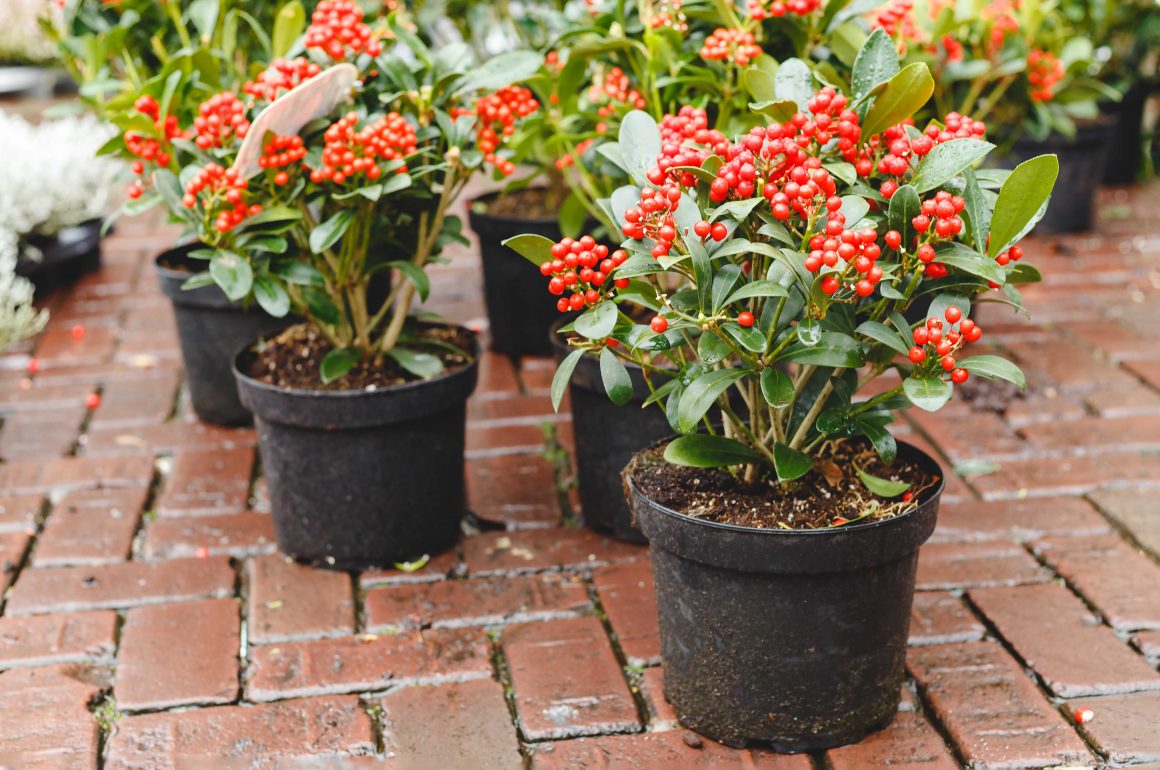 As summer rushes headlong into autumn, I often find my plant pots and planters start to look a little lacklustre. Parts of the garden borders look a bit faded too. Summer bedding plants like Cosmos and Pelargoniums can keep on going brilliantly into the autumn, as long as the sun shines and the temperatures stay up. But, chances are those cheery summer stars are running out of enthusiasm particularly given a dull, wet, somewhat cool August. That sounds sadly familiar doesn't it?
A spruce up is exactly what is called for: fresh compost, new plants and a re-arrangement of flower pots and garden containers and we're all set for autumn.
These autumn bedding plants won't necessarily take you all the way through until next spring – although many will – but they will see you nicely through autumn and keep things looking merry and bright until we're the other side of Christmas.
Autumn Bedding Plants for Plant Pots
A few strategically placed flower pots of autumn loveliness and your garden will be looking good this season. It doesn't take a great amount of colour or many plants to make the garden zing in autumn. And after they've served their time in a plant pot, many of these plants can be planted in the garden to come back in the border next year.
Heuchera
You just can't go wrong picking a Heuchera for a planting scheme in autumn. So many colours and such lush large leaves – they're a joy in plant pots, window boxes and troughs and look fabulous in the border afterwards. I love 'Midnight Rose' with dark leaves speckled with pink, which I team with pink Cyclamen, and Heucherella 'Sweet Tea' which is autumn colour in a single plant with its rich cinnamon foliage.
Winter Pansies and Violas
These are a great choice for autumn and winter. I tend towards the Violas as I feel they're more delicate looking but actually stand up to winter weather rather better than the Pansies. Breeders have been doing wonders with the sheer range of colours on offer. I usually start with my staple plants like Heuchera or ferns and then team the Violas or Pansies to complement them. I especially love the Sorbet range.
Cyclamen
A handful of Cyclamen goes a long way to lift your spirits in autumn. They might not have the largest of flowers but they shine out and look especially good in plant pots and window boxes, combined with ferns for a woodland vibe or Heuchera plants in complementary colours. Don't expect them to last forever though but deadhead regularly and that will help their longevity.
Berried Shrubs
Skimmias and Gaultheria with their shiny red berries make fantastic additions to pots and garden containers for autumn. These are often available in smaller-sized plant pots precisely for autumn schemes and they look brilliant teamed with red cyclamen.
Heathers
Heathers are so useful in autumn, although I must admit I'm not a fan of the bright orange ones. I stick to the traditional purple bells, which look great with mauve and purple Violas.
 Chrysanthemums
You might think these are a bit 'granny' but Chrysanths are just great for late flowering. They're as sturdy as anything, standing up to whatever the weather throws at them and they come in a great range of colours too. Use them in pots or in the border for a long-lasting boost.
Autumn Bedding Plants for Borders
When it comes to the garden beds and borders, some strategic cutting back and lifting of spent bedding is called for, replenishing the gaps with fresh autumn bedding plants and perhaps a handful of bulbs.
Be warned, these are long-term investment plants – they'll sit tight all through the winter, putting roots down so they get off to a roaring start in the spring and flower their little socks off. By all means plant them in your pots and garden containers, too, but to my mind the leaves are a bit big in the case of Primulas and the Wallflowers are a bit slow. All winter long they'll just sit there, looking green but not doing much else. Don't get me wrong, I love these plants, especially wallflowers, but it is a long wait and so they're much better suited to bigger swathes in the border than planting them in dainty little twos and threes.
Wallflowers
A true investment plant, the humble little wallflower pays dividends in spades come the spring when it will produce masses of pastel, papery flowers with a bewitching scent. I love the soft purple shades and the delicate parchment colour of apricot. I would steer clear of the yellows and bright oranges – they fit in well in your local park, but I think they can be a bit too bright for most gardens.
Primulas and Polyanthus
These are essentially the same plants – the main difference is that Polyanthus flowers are on a tall stalk, lifting the flowers high above the leaves. Bedding varieties come in all sorts, ranging from double flowers and Picotee types with a coloured rim to the petals, to strong single colours of clear blue, yellow, red, pink and orange. But there are a lot more Primula flowers than these on offer, although the Drumstick and Candelabra types are far better suited to permanent planting than a bedding scheme. You can even get ones in the traditional cream or soft yellow of the native Primrose, although with larger flowers. For long-lasting colour go for the sturdy single shades – I love the rich blues and soft pinks. 
What else do you plant in your garden in autumn? What are your favourite autumn bedding plants? Let us know in the comments.