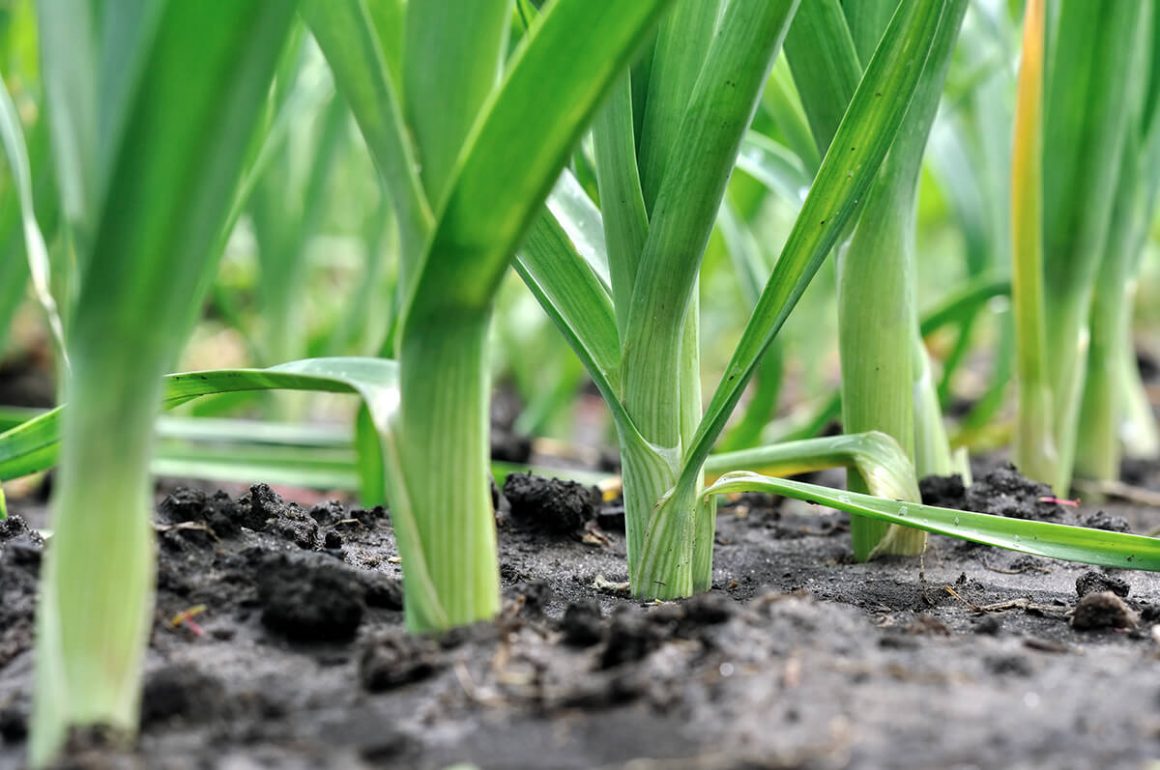 Much has been made in recent years of the health benefits associated with gardening, both physically and mentally. The fresh air, the exercise and getting closer to nature can all help improve both the body and mind. One of the annual gardening tasks that always makes us feel better about life is planting out young leeks – it's a peculiar kind of task known as 'dibbing in' that requires a methodical, patient approach that we find strangely therapeutic. 
But before we explain how best to plant out leeks, first we must explain how to get them to a stage when they're ready for the task. You can, of course, buy young leek plants from garden centres, nurseries or online, but it's also quite easy to grow leeks from seed, giving you a much wider choice of varieties, as well as being more cost effective. Read on for more information on how to grow leeks… 
When to Sow Leek Seeds
Leeks have the advantage of a long sowing season. We've begun as early as January in the past and you can keep sowing leeks through to June, with later sowings ideal for overwintering and harvesting the following year. We find it best to start them off seed trays or modules – indoors during the colder months – filling them with damp seed compost and scattering the leek seeds on the top before covering with a fine layer of compost. Keep the soil moist and, for those indoor sowings, wrap them in a clear plastic bag or clingfilm to help keep that moisture and warmth locked inside.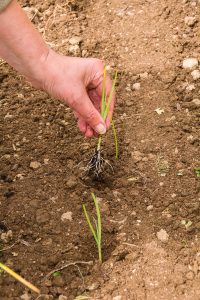 When the leeks germinate, move them to somewhere with plenty of light while maintaining a consistent level of warmth, removing their plastic wrapping if used. Keep watering and they'll be ready to plant out when they approach the thickness of a paper straw and are around 10cm tall (taller, straggly leeks can be trimmed back to length). Before planting out, any leeks that have spent their formative weeks indoors will need to be hardened off first. Hardening off just means gradually exposing leek plants that have been grown indoors to the elements over a period of a couple of weeks. Then prepare a vegetable patch or raised bed by digging in some good compost and you're ready for 'dibbing in.'
For each leek you need to create a hole in the compost that is of a similar depth to the height of the leek and around 5cm in diameter, spaced around 15cm to 20cm apart. You can use a specialist tool called a 'dibber', or just rely on a stick or your fingers. Pop one leek into each hole, twisting as you go to help the roots navigate the downward passage. When the leeks are all in place, carefully fill each hole with water (not compost) and this will settle the leek plants into the soil. As they grow they'll fill out the hole making sure you have a good base of white leek above the roots, which you can extend by mounding up some more soil around the leeks – a process known as 'earthing up.'
From there on all you need to worry about is regular watering and weeding between the rows. You can also give them a nutrient boost with some vegetable friendly plant food.
How to Harvest Leeks
When you're ready to harvest a leek they can be surprisingly tricky to pull free, so carefully fork it away from the soil, trying not to disturb its neighbours as you go.
Will you grow leeks in your garden this year? What other vegetables are you planning on growing? Let us know in the comments.