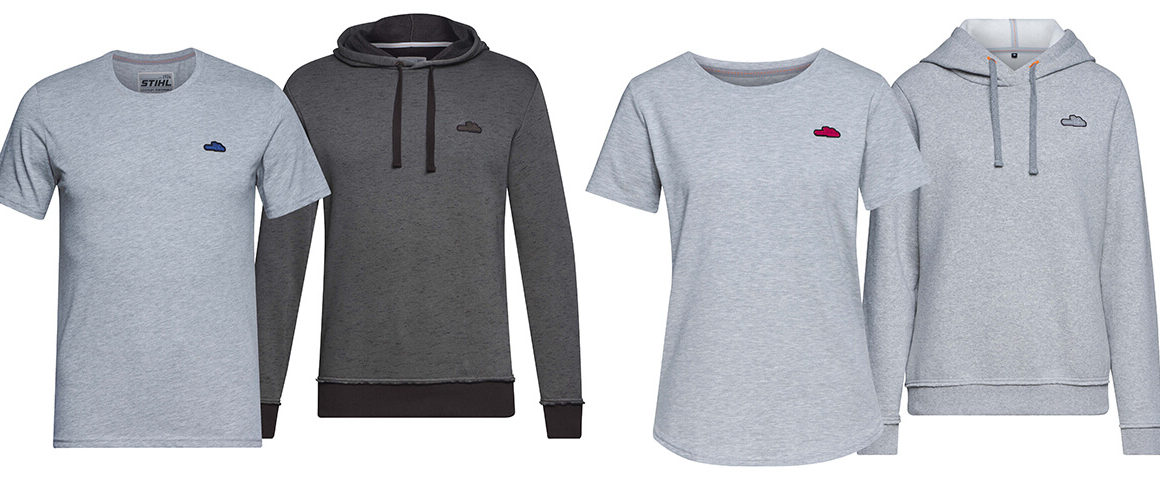 We love the dedication that some of our STIHL fans show to the brand (we've even been sent pictures of STIHL tattoos!!), and what better way to show your love for STIHL than with our premium quality range of clothing and merchandise. The new range of STIHL clothing for 2020 includes some great new options so you can match your T-shirt to your chainsaw, and much more!
The classics never go out of style with the STIHL brand collection. The new designs are simple, but instantly recognisable.
The CIRCLE range is perfect for all STIHL fans. With the classic STIHL logo on the left side of the chest and a "LEGENDARY PERFORMANCE" circle design on the back, this cotton t-shirt (£22.00 RRP) is great for everyday wear, whether you're going to work or going for a walk!
Why not match your STIHL t-shirt with the CIRCLE logo baseball cap (£23.00 RRP)? Made from 100% cotton, it's ideal for sunny days. Or, for the winter, you can opt for the STIHL beanie (£25.00 RRP), with a black and white Norwegian pattern and an orange bobble, this will keep your head warm in any weather.
And you can complete the look with the CIRCLE logo soft-shell STIHL jacket (£75.00 RRP). This hooded jacket is extremely comfortable and lightweight but warm. It even has a STIHL ElastoStart zipper – a detail that will appeal to our most diehard STIHL fans!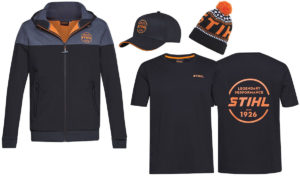 The ICON collection is new for 2020 and features a small woven chainsaw on the left side of the chest, for a more subtle look.
The ICON design is available as a STIHL polo shirt in light grey or navy blue (£45 RRP), a dark grey hoodie (£69 RRP) and a lighter grey T-shirt (£35 RRP) for a more relaxed, casual look.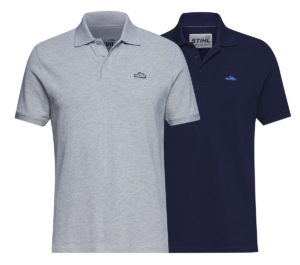 There's options in this range for women too, with a slimmer fit hoodie and T-shirt available for our female fans! Both feature the STIHL "Legendary performance" cork badge on the back and the woven chainsaw on the front. The STIHL hoodies are £69.00 RRP, whilst the T-shirt is £35.

Also available in this range is the ICON baseball cap (£25.00 RRP) and ICON beanie (£30.00 RRP) so we've got your head covered (literally!) whether it's warm or cold.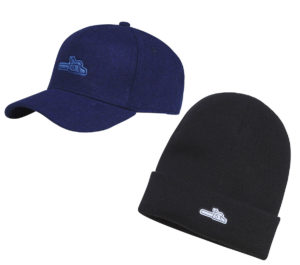 Whilst we can't promise that our TIMBERSPORTS® clothing will give you extreme wood-chopping skills, it definitely delivers on the logger sports look!
The unique TIMBERSPORTS® "crossed-axe" logo features on a new STIHL sweatshirt (£40 RRP) and t-shirt (£35 RRP), in wood-effect grey. Both have a round neck, are made from 100% cotton and are a must-have for any TIMBERSPORTS® fan.
There's also the super-comfy KISS MY AXE zip-up jacket (£58.00 RRP) and some great functional clothing, including these breathable STIHL shorts and T-shirt (both £35 RRP), which are ideal for doing any kind of exercise in, whether you are chopping wood or visiting the gym. And if you need a gym bag to store your new kit, take a look at the STIHL TIMBERSPORTS® sports bag (£48.00 RRP). Sized at 25 x 50 x 23cm, it has plenty of space for all of your gear.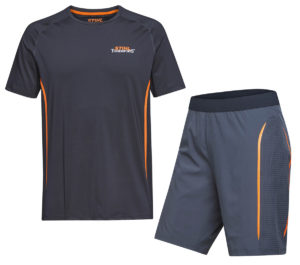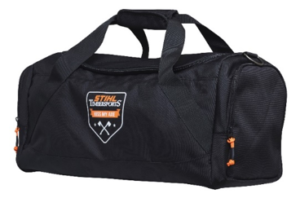 The ultimate stocking filler (OK, we know it's only July, but we're definitely planning ahead this year!) is the KISS MY AXE TIMBERSPORTS® boxer shorts (£30.00 RRP). This two pack of tartan boxers is the perfect gift for the lumberjack in your life at any time of year!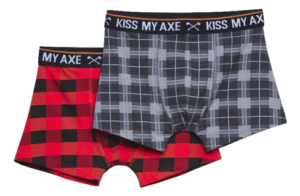 Or for something a bit more subtle, the new TIMBERSPORTS® baseball cap might be more your thing! New for 2020, we have the black "crossed-axe" baseball cap (£25.00 RRP), made from 100% cotton with a grey embroidered axe design and a metal adjustment clip at the back.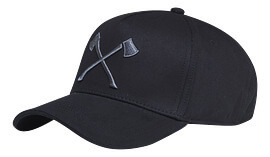 STIHL HERITAGE
And if you're the sort of person who never has too many baseball caps, we've got another new one for you. The STIHL HERITAGE trucker cap (£25.00 RRP) has a cotton front panel and mesh back section, and a retro STIHL logo on the front.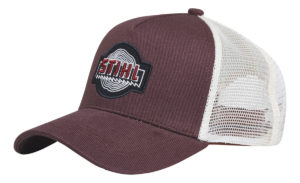 Moving from our history to the cutting edge, our new MS 500i t-shirt features a large print of the STIHL MS 500i chainsaw, the first chainsaw with fuel injection technology. It's printed on a cotton-blend grey t-shirt (£24 RRP), so you can show your chainsaw love on your chest!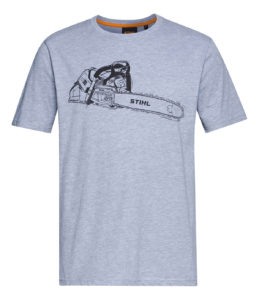 There's some brand new additions to our WILD KIDS merchandise collection as well, so the little ones have some cool new clothes for playing in the woods, park or at home!
Everyone knows how erratic the British summer can be, so the STIHL WILD KIDS packable rain jacket (£34.17 RRP) is a summer must-have! Made from 100% water-repellent polyamide, this STIHL jacket has a high collared hood with taped seams and elasticated cuffs to stop water from getting in. Plus it can be packed into its side pocket to store away when the rain (finally) stops.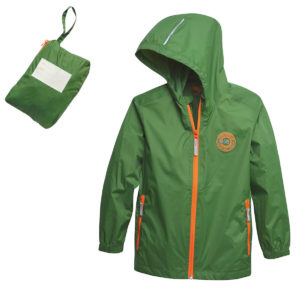 And if you want the coordinated look, you can match the rain jacket to a hat with a choice of the STIHL ADVENTURE baseball cap or beanie! These cute green hats have a "Future Lumberjack" emblem for the next generation of STIHL fans. The baseball cap (£15.83 RRP) is made from cotton and features a clip closure at the back. And the beanie (£20.83 RRP) is made from polyacrylic, with an orange bobble on top.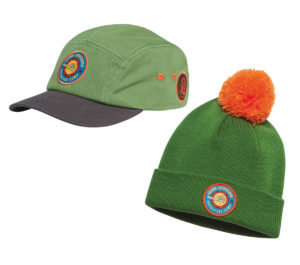 And if they prefer blue instead of green, we also have two more kids' hats in the collection. The blue and grey kids baseball cap (£15.00 RRP) has a classic STIHL forestry chainsaw emblem at the front, whilst the kid's chainsaw beanie (£18.00 RRP) has a blue and orange striped design and an orange bobble, with a chainsaw emblem on the side. So there's a hat for them whatever the season!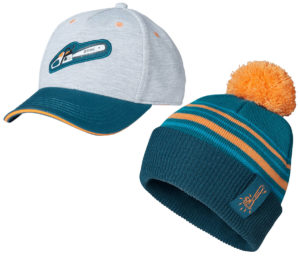 For the kid who likes to collect things on their walks in the great outdoors, one of our new bags might be the perfect choice to carry their stash. The WILD KIDS backpack (£30.00 RRP) has 7.5l of space, as well as side pockets for a water bottle. And the LUMBERJACK gym bag (£17.00 RRP) is a more lightweight option that would also make a great PE bag once they get back to school.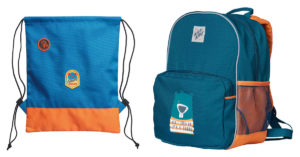 What is your favourite piece of new STIHL merchandise? Let us know in the comments!