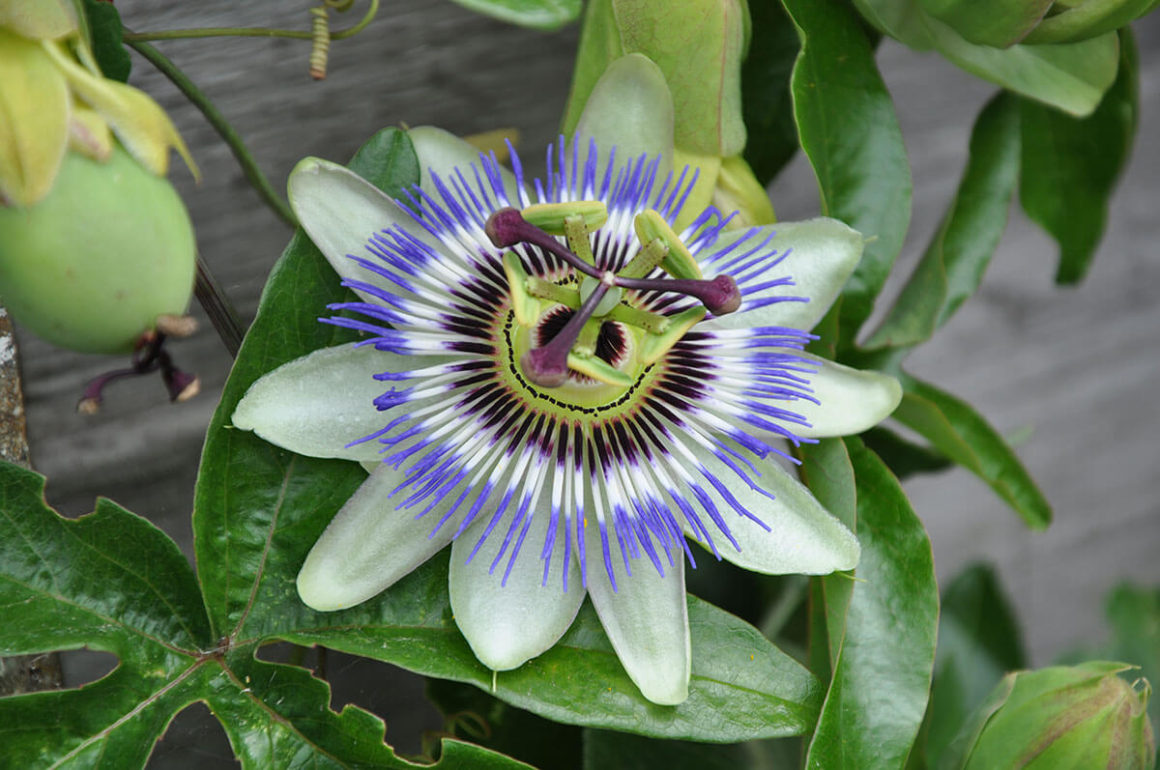 Gardening is the nation's favourite hobby, and in troubled times, green spaces become a lifeline for our mental and physical wellbeing. Not only are gardens havens of tranquillity with a proven ability to reduce stress and anxiety, but they're a precious resource for growing healthy food at home.
Easter traditionally marks the start of the gardening season – and gardeners nationwide are determined that the coronavirus pandemic won't crush their horticultural ambitions. Here, we look at 10 projects for gardeners who are isolating at home or keeping children entertained. Gardening has never been more vital for lifting our spirits during challenging times that lie ahead, and bringing families together.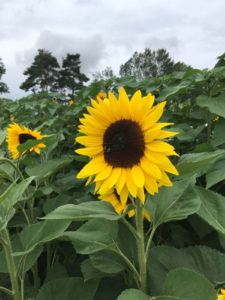 1 Tallest sunflower challenge!
Holding a competition to grow the tallest sunflower is a cheap and fun way to keep the family entertained. Start growing sunflowers in pots of seed compost indoors, then plant out after the risk of frost has passed – sunflowers thrive in poor soils. Choose a variety that'll reach for the skies: the most famous is Sunflower 'Russian Giant' which can tower to 2.5m high with enormous yellow blooms, while 'Giant Yellow' is renowned for its huge yellow heads and can hit heights of up to 2.7m. 'Giraffe' claims to be "possibly the tallest" and was bred for the UK climate, dwarfing buildings by soaring up to 4.5m high! Why not put a chart on the wall and get the family to measure the height of their sunflower weekly?
2 Plant a food factory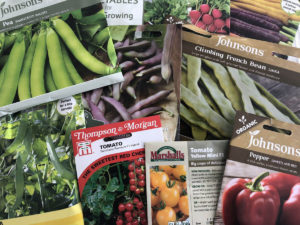 With food shortages at supermarkets, there's never been a better time to grow your own. You won't become self-sufficient overnight, but even a small veg patch or a few containers can provide an invaluable source of nutrient-rich produce. Tomatoes, be they cherry, beefsteak or heritage varieties are easy to grow, but if you don't have a greenhouse, sow a variety that resists blight, such as 'Mountain Magic', that'll thrive outdoors. Runner beans are high yielding, and 'Firestorm' is an excellent modern variety with stringless pods that set in poor summers or drought. Home-grown sweetcorn is another treat: try 'Swift' F1, noted for heavy crops of sweet, juicy cobs that are high in fibre. Growing onions from sets is easy and 'Hercules' is a winner that's rich in flavour. Only have a few containers? Cut-and-come-again salads are just the ticket, with seeds readily available in mild or spicy salad leaf mixes. 
3 Dig a pond
There is nothing better than the soothing sound of trickling water to soothe stresses away. Site new ponds in a sunny spot, away from overhanging trees, to prevent leaves falling and decomposing in the water. Ready-formed pools can be supplied with pumps and lighting, while excavations lined with butyl rubber are a more cost-effective option – both are available online as well as at stores. Mark out the shape of your pond (informal curves work best) and when excavating the hole, allow a shelf for marginal plants, and to help wildlife exit the water. Before inserting the liner or ready-formed pool, line the hole with an inch of wet sand. Don't worry if you can't get to the shops to buy coldwater fish, as newly filled ponds should be left for at least a month for chlorine to dissipate. In the meantime, frogs, newts and wildlife will quickly colonise their new home.
4 Go tropical!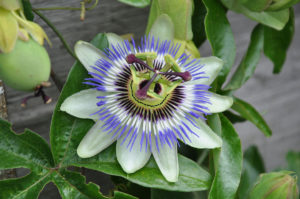 With global travel virtually grounded, most of us will be at home this Easter. But planning tropical flowers can turn up the heat in back yards, with easy exotics readily available from mail-order nurseries. Look out for the Japanese banana, Musa basjoo, with its tall, arching, lance-shaped leaves, or the red Abyssinian banana (Ensete ventricosum 'Maurelii'), a fast-grower with showy, dark-green and burgundy leaves. Crocosmia 'Lucifer' with its vivid red blooms is just the ticket for a hot border, while cannas (try the gorgeous Tropicanna series) blend lush foliage with spikes of exotic blooms. Showy dahlias are the backbone of jungle-style displays, but don't forget the climbers: jasmine is a top choice for sweet fragrance while passion flower (opt for the hardy Passiflora caerulea) always delights with its intricate blooms. Cannas and bananas should be planted out after the last frosts. 
5 Discover nocturnal wildlife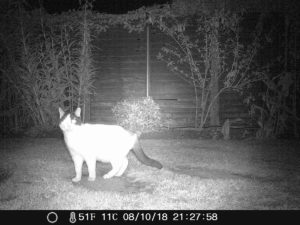 Foxes, badgers, hedgehogs and cats – our gardens come alive after dark but we miss out on this nocturnal wonderland while tucked-up in bed. Motion-activated, battery-powered, infra-red wildlife cameras are increasingly popular gadgets that capture fascinating pictures and high-definition video clips, many with sound, of wildlife going about its business during the small hours. These stealthy night-vision cameras, available online, can easily be secured to a fence post or tree. You'll be amazed at the images they capture – and the creatures that visit your garden after the sun goes down. 
6 Automate greenhouses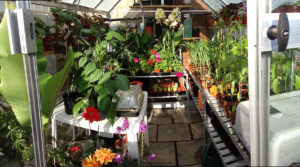 Rushing to open and close greenhouses when temperatures soar or plunge during spring can be a chore. Automating greenhouses makes growing under glass a pleasure, and now's the time to install clever kit. Replacing greenhouse roof vent arms with automatic openers is an inexpensive way to regulate temperatures and optimise growing conditions. Solar-powered drip irrigation kits can be linked up to a water butt outside the greenhouse and will be ready to supply a steady, timer-controlled flow of water to thirsty plants once temperatures warm up.
7 Build a kitchen garden
Raised garden beds are ornamental and practical: less bending down means they're easier to weed while harvesting is a breeze, and planning a crop rotation (to prevent pest and disease build-ups associated with growing the same crops in identical places every year) is simple. Raised beds can dry out in hot spells, so a little more watering may be required. The cheapest option is decking timber which can easily be cut and screwed together to make square or rectangular beds, while raised bed kits are available online. Just fill with quality topsoil.
8 Plant a mini orchard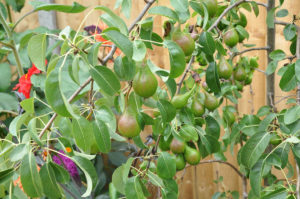 Owners of small gardens often believe that fruit is out of bounds. In fact, it's easy to grow in containers, providing that you choose varieties grown on dwarf rootstock, a method that prevents trees from becoming too vigorous for pots. With apples, look for varieties on an M26 or M9 rootstock (or Quince C rootstocks for pears), and plant into large, sturdy containers filled with John Innes No. 3 compost. Blueberries are rich in vitamins and antioxidants and thrive in plant pots, but plant these acid-loving superfoods into ericaceous compost and water with rainwater. 
9 Create privacy
Gardens without trees or mature shrubs can easily be overlooked by neighbouring properties but there's an easy fix. Adding trellis to fence panels and planting vigorous climbing plants such as Clematis montana provides rapid privacy. Metal archways and pergolas transform bland spaces into individual rooms, providing a framework for wow factor climbing plants such as honeysuckle, wisteria or climbing and rambling roses. Willow or metal obelisks placed in borders are highly ornamental, adding height and structure to planting displays – perfect for supporting summer favourites such as fragrant sweet peas. 
10 Quick-fix makeover
Even winter-ravaged gardens can be rapidly transformed into outdoor rooms. Pressure washing dirty, algae-clad patios and decking will leave hard standings looking as good as new. Fencing looking tired? Create a stunning backdrop for shrubs and flowers with a bold lick of paint – greys, sage green and pastel shades are uplifting and on-trend. The days of needing an outdoor power source for garden lighting are long gone. Solar-powered LED lighting that automatically switches on at dusk can easily be fitted to fences, used to line pathways or hung over patio areas, creating a charming al-fresco dining area.
If you have any hint, tips or ideas for the garden this Easter then let us know in the comments below!