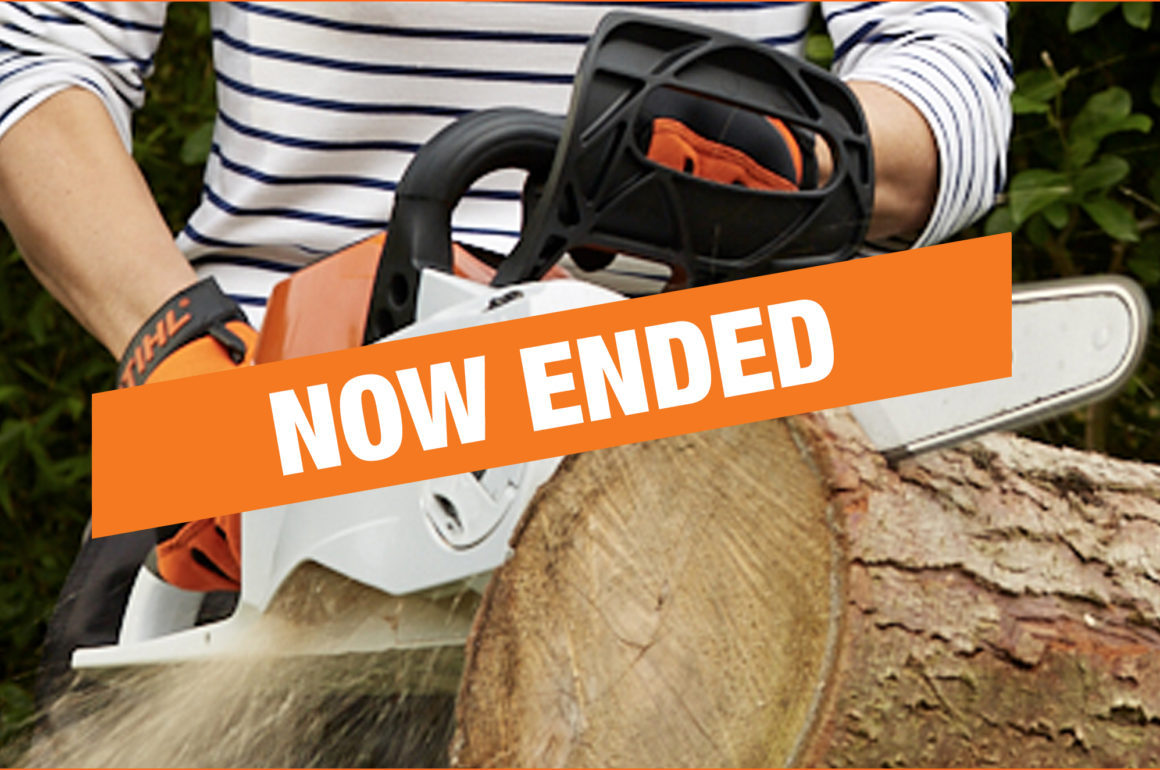 The 2019 Chainsaw Promo has now ended.
STIHL's famous chainsaw promotion is back! Available in your local STIHL dealer right now, you will receive free STIHL accessories worth up to £94 when you buy selected chainsaws.
Buy either the MS 180, MS 181, MSA 160 C-BQ or MSA 200 C-BQ chainsaws and you'll receive a free spare chain and a FUNCTION Basic helmet worth £62.50 RRP in total.
Or if you are looking for a bigger saw, buy either the MS 211, MS 231 or the MS 251 and you'll receive the chain, the FUNCTION Basic helmet, plus a MEGACUT PR 32 CW pruning saw too.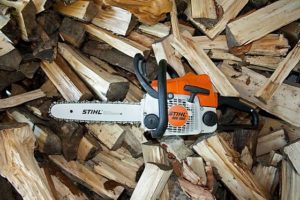 These chainsaw models are ideal for domestic use in and around the garden. They make maintaining small trees and bushes a piece of cake and if you have your own log-burning stove, these machines are perfect for sawing your own firewood.
You also have the choice of either petrol or battery-powered machines, with the MSA 160 and MSA 200 saws featuring in the promotion. These two chainsaws are part of our AP System range with batteries that feature intelligent electronics and boast impressive run times. You can get up to 42 minutes run time with the MSA 160 C-BQ and the recommended AP 200 battery.
Alternatively if you need a bit more power from your chainsaw, the MSA 200 C-BQ delivers 44% more cutting power than the MSA 160, but with the same low noise levels and a run time of up to 45 minutes with the recommended AP 300 battery.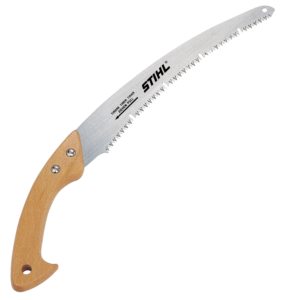 Or if petrol is more your thing, the MS 180, MS 181, MS 211, MS 231 and MS 251 all have economical 2-MIX engines and are great for property maintenance. The MS 181, MS 211, MS 231 and MS 251 chainsaws are all also available in C-BE versions. These versions have additional comfort features like our ErgoStart technology, which means the saw is almost effortless to start. They also have Quick Chain Tensioning so that you can tension the chain quickly and easily without tools.
And the free of charge accessories are just the ticket to help you to get the most out of your new chainsaw. A spare chain is always useful – a sharp, clean chain will give you the best cut and with a spare chain in the toolbox, you can quickly switch over without having to spend time sharpening the used one. The FUNCTION Basic helmet also comes free as part of the promotion. This helmet comes with a full face visor and attached ear defenders to offer you great protection when working with your saw. Check out our handy guide to PPE or speak with your local STIHL dealer to find out what else you should be wearing when operating a chainsaw.
Finally, when you buy the petrol MS 211, MS 231 or MS 251 chainsaws, you will also receive a PR 32 CW MEGACUT pruning saw – made of tempered carbon steel, this saw is ideal for quick manual sawing jobs and will deliver a smooth cut at all times.
So what are you waiting for? Visit your nearest dealer today for expert advice, a brand new chainsaw and free cutting edge accessories!
Full terms and conditions are available at stihl.co.uk/offer.