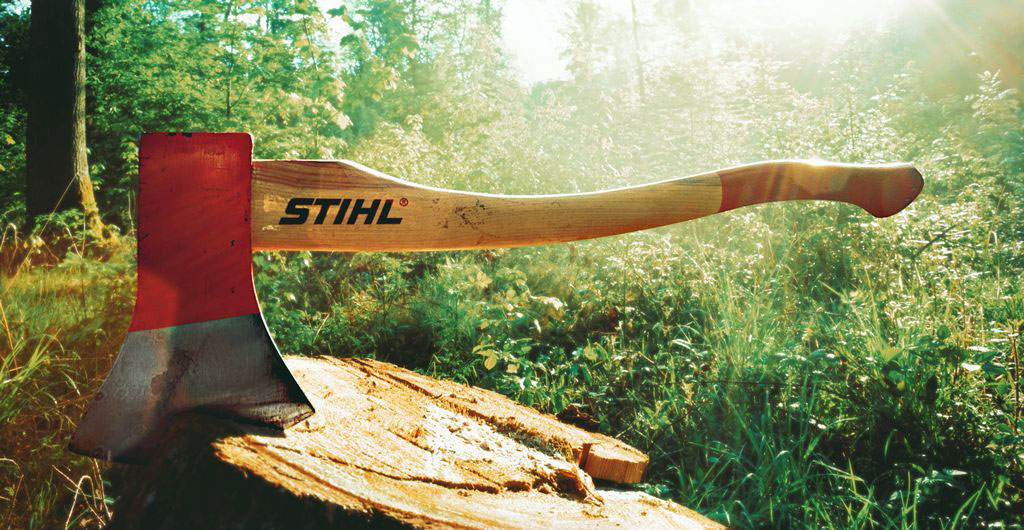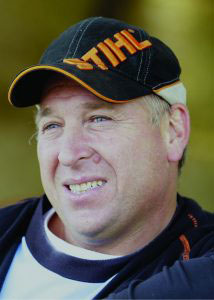 Having been involved in the TIMBERSPORTS® Series since 2004, Spike Milton is Britain's most experienced competitor and is currently the GB TIMBERSPORTS® Team trainer. Here's his expert advice on the right techniques when using an axe or a hatchet.

Chop chop!
Axes and hatchets each have their place in the garden to take care of similar, but different jobs. A hatchet is basically a small axe, which can be used one-handed and is useful for lopping small branches, chopping small pieces of wood and, by specialists, for detail work like carving. Axes are longer, with a larger head and need both hands when used. They are naturally put to work at heftier chopping jobs around the garden. Axes and hatchets require care and attention in both maintenance and use, as they are potentially dangerous if safety measures are not observed.
In full swing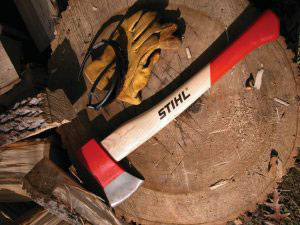 When using an axe or a hatchet, you need to make sure you keep the tool in a straight line when chopping the wood. A decent chopping block is essential and it needs to be about 60 cm off the ground to avoid any back injuries and to make sure you don't damage the tool. When chopping firewood, I would recommend that you cut it in three to four foot lengths at a time. The wood then needs to be stacked and left to dry for a season, before you can saw the lengths to the desired size for your fire.
Hatchets are the perfect autumn tool when it comes to chopping kindling as they are smaller. Again, I would always recommend using a chopping block when using this tool and make sure you have something to sit on to save your back.
When using an axe or a hatchet, it is important to make sure you use a relaxed swing and hit the log square on. You don't need to use all of your force as the weight of the tool will do the work for you. For smaller logs, it is recommended that you use an elbow swing rather than a shoulder swing. After using your axe or hatchet, it is important to store them safely.
Top tip
Cleaving axes are the perfect tool for chopping straight down the grain of timber. If the timber has more knots in it, consider using an axe with a wider head such as a cleaving hammer.