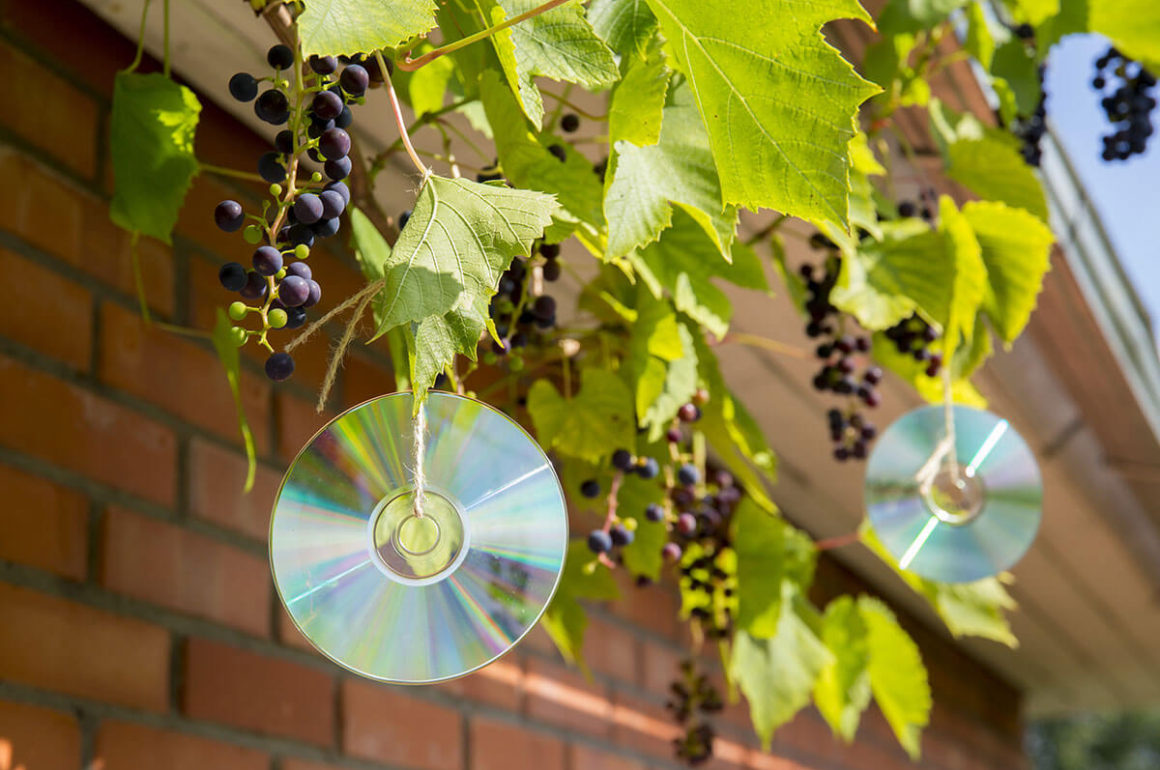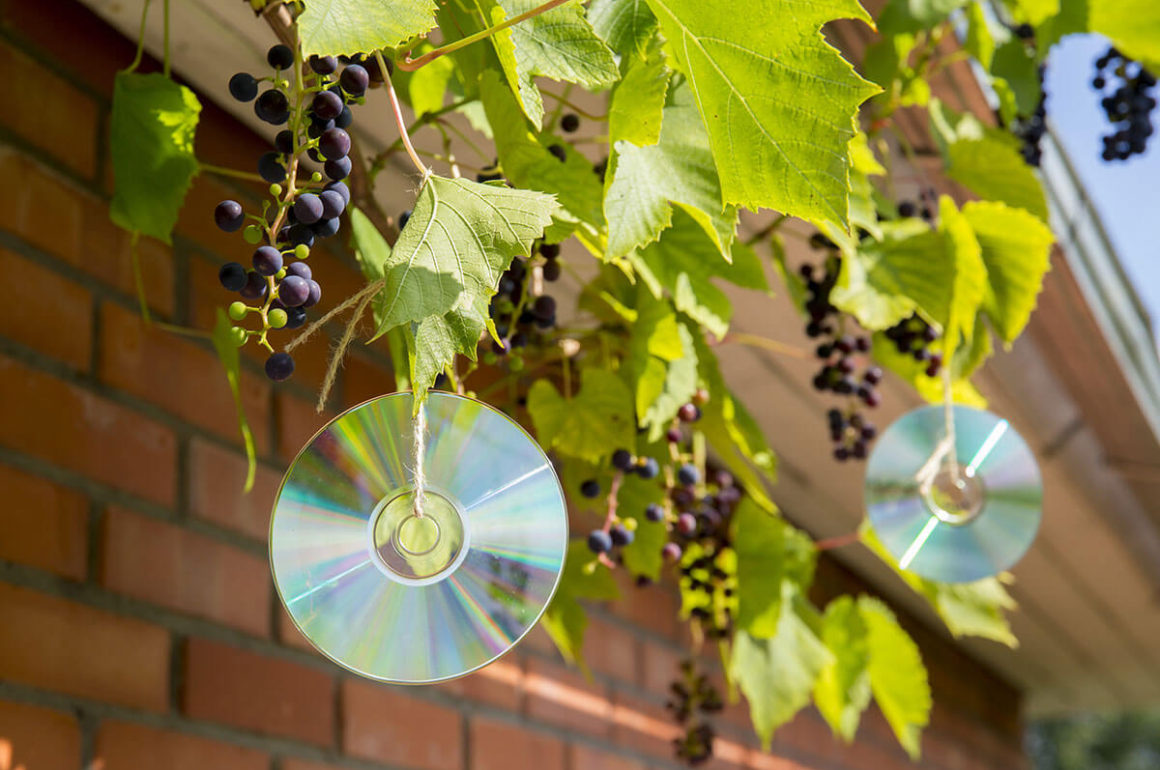 You don't have to spend a fortune to create a garden that's the envy of the neighbourhood. From jaw-dropping flower displays to prize-winning veg, these thrifty tips will get your gardening year off to a flying start – without breaking the bank! Read on to discover our garden ideas on a budget.
Buy seeds, not plugs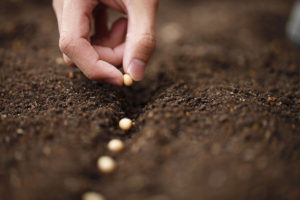 Plug plants (young plants sold early in the year) carry a premium price tag, as commercial growers have forked out a fortune on heating and lighting to raise plants ahead of the season. It's cheaper to start flowers and vegetables from seed, and you get a lot more plants for your money. If you already have too many packets of seeds, why not go to a community seed swap? It's a fantastic way of sharing seeds – and often bulbs and plants – with other local gardeners.
Make your own compost
Gardeners rack-up a huge bill buying soil improver every spring but it's easy to make your own. Grass clippings, leaves, fruit, vegetables, plant stems, prunings and shredded hedge trimmings can all be added to compost heaps to rot down. Once it's brown and crumbly with a soil-like appearance at the base (which can take one to two years), you'll have plenty of nutrient-rich compost ready to give borders and vegetable plots a boost – for free!
Take cuttings
Taking cuttings is one of the easiest and most rewarding ways to increase your collection of favourite plants. By snipping off a piece of stem, leaf or root, dependent on the variety, new plants can be propagated from existing stock. Many shrubs, climbers, perennials and evergreens can be successfully grown from cuttings. 
Insulate your greenhouse
You wouldn't heat your home with no insulation in the loft, so why burn money by pumping warmth into a draughty greenhouse? Fix bubble wrap to the insides of walls and roofs – it'll retain so much heat that your greenhouse heater won't have to work as hard, resulting in lower bills. Offcuts of bubble wrap can be saved to insulate containers of outdoor plants during winter, keeping roots snug and avoiding costly losses in a big freeze. 
Avoid plants in bloom
Garden centres slap big mark-ups on plants in full bloom, positioning gorgeous flowers in busy areas to encourage impulse buys. Avoid paying premium prices by choosing plants that are still in bud and will put on a longer show once settled in your garden. The display may not be instant, but your bank balance will thank you.
Grab a show bargain
Most of us choose between garden centres and DIY stores for our gardening requirements, but buying direct from nurseries at flower shows allows access to the freshest plants at knock-down prices. Suppliers of sheds, greenhouses and tools often stage 'show specials' – generous discounts that only run for the duration of the event.
Try rainwater harvesting
A water butt isn't enough! With summers predicted to become hotter and drier due to climate change, even a big 250-litre water butt can run dry in days. That's bad news if you're on a water meter, as watering with a hosepipe can be costly. Instead, buy cheap water butt kits to link lots of water butts together. During wet weather, as each butt fills to the brim, it'll trickle over into the next one – a domino effect that'll provide you with a free rainwater resource.
Control slugs – for free!
Busy in the kitchen? Don't bin eggshells. Crush shells up and sprinkle them around the stems of plants such as hostas that are vulnerable to slug attack. Molluscs hate the effort and discomfort of slithering over shells and will head elsewhere to search for a feast. You'll save a fortune on slug pellets and replacing decimated plants.
Get thrifty!
Whatever you want for your garden – be it a wheelbarrow, spade or even a greenhouse – you'll find it cheaper online, or snap it up for free. Gumtree and eBay are heaving with bargains while Freecycle is the first port of call for getting hold of unwanted garden goods for nothing. If you dislike online shopping, car boot sales are packed with young plants in spring. Charity shops struggle to shift gardening books in a digital age, so you'll often stumble across guides penned by experts, on sale for as little as a pound.
Make your own cloches
Plastic cloches that protect young flower and vegetable plants from harsh weather carry hefty price tags at garden centres, so why not make your own? Big plastic squash and water bottles are just the ticket. Once used, cut them in half and hey presto, it's a bell cloche! The screw cap can be removed and replaced to aid ventilation, as required. 
Banish weeds
Buying weed killer to keep gravelled areas free of unwanted invaders can be costly. Laying gravel on weed-suppressing membrane – which allows water to permeate through to the soil but prevents weed growth – is a cheap and easy way to banish weed growth and avoid the need to spray.
Protect bird food
Every year, Brits fork out more than £290million on bird food, yet all too often it's raided by squirrels which trash bird feeders and spill the food over the ground, leaving a mess that can attract rodents. Choose squirrel-proof bird feeders to eliminate this waste and slash the cost of feeding wild birds.
Don't forget the discounters
Those who remember Woolworths will have fond memories of this High Street favourite's gardening offering – especially seeds, bulbs and gardening sundries. Since Woolies' demise, the budget market has been snapped-up by modern-day discounters. Check out Poundland, B&M, Home Bargains and Wilko, plus discount supermarkets Lidl and Aldi, which often carry cut-price garden ranges.

Make your own bird scarer
Are hungry birds making a beeline for fruit and vegetable plants? You don't need to buy fancy bird scarers or ultrasonic deterrents. Hang unwanted CDs or DVDs near vulnerable plants and their shiny reflection will help to keep birds away. 
Defend container plants
Replacing young flower and vegetable plants in containers that have been devoured by slugs is a costly affair. Throw a ring of 'steel' around precious plants by applying self-adhesive copper tape to pots. It's natural electrical charge gently persuades molluscs to slither off and feed elsewhere. 
Build cheap planters
Buying large planters can blow your budget, so why not make your own? One of the cheapest and most attractive options is pressure-treated decking timber, which costs as little as £5 for a couple of meters. It's easy to build square or rectangular troughs that are as stylish as they are durable. 
Prevent plant death!
We waste so much cash on plants that are doomed to die because they're planted into inappropriate soil, so invest in a soil testing kit to help you to choose suitable varieties that'll thrive in your garden and you'll save money in the long run. DIY soil pH kits cost less than a fiver and will quickly let you know if your soil pH is acidic (below pH 7), neutral (pH7) or alkaline (above pH7).
What are your top tips for gardening on a budget? Let us know in the comments.