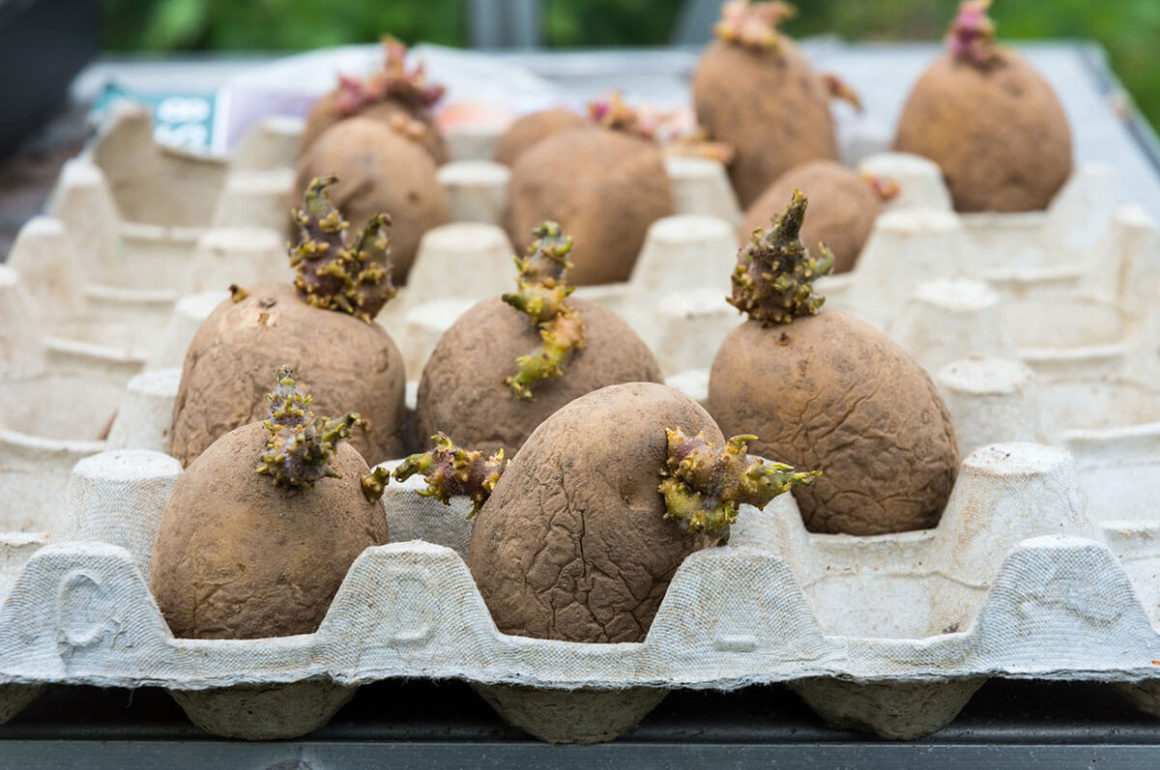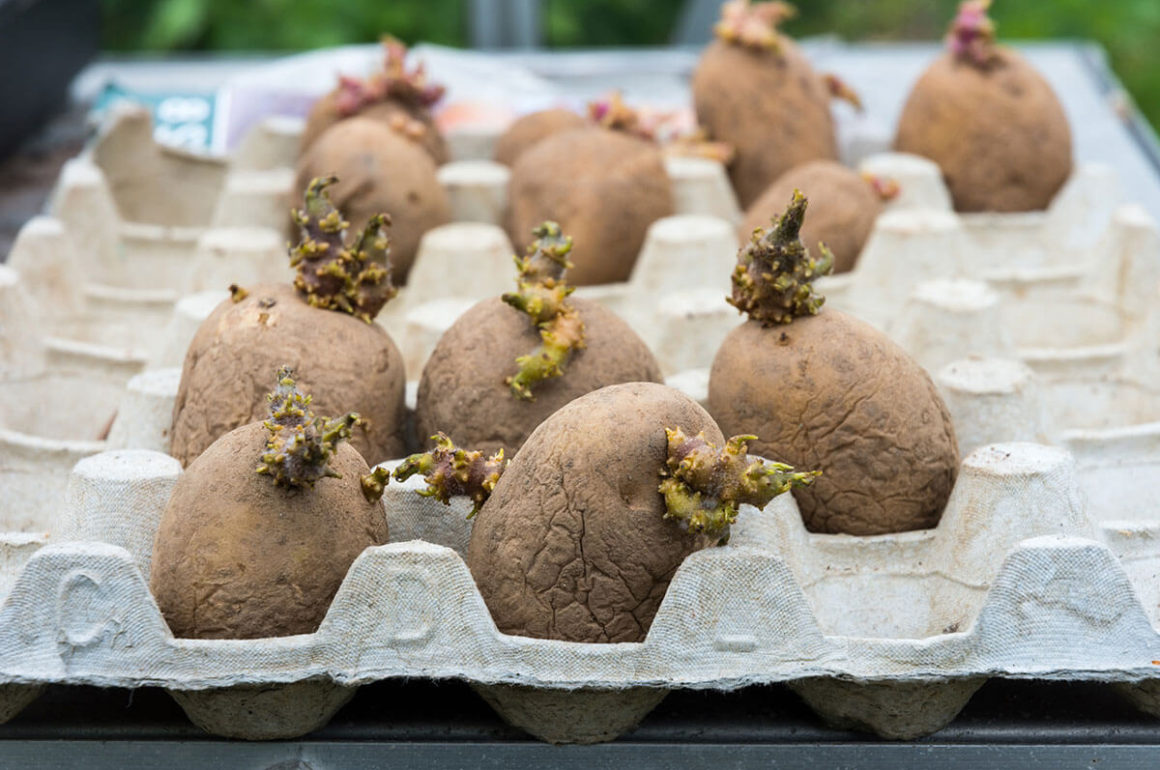 Follow our expert guide to the winter flowers, shrubs, trees and vegetables that your garden can't afford to be without in January!
January Flower of the month – witch hazel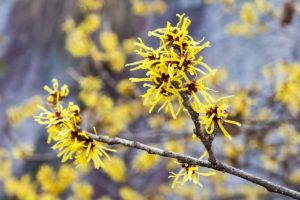 Gardeners by their very nature are optimists. While much of the population bemoans January's grey, gloomy skies and icy temperatures, those with green fingers are already rejoicing as the days start to grow longer, giving us precious extra minutes of gardening time every evening. But for those who are suffering from the January blues, there is a flowering shrub that offers the ultimate mid-winter pick-me-up, and that's why no winter garden should be without a witch hazel.
In the depths of winter, when the ground is frozen solid and mist hangs in the air, the witch hazel is at its finest. Its intricate, wavy, spidery flowers held against bare stems are a sight to behold at a time when borders are largely bare. Choose the right variety and you'll be hit by the flowers' intense, uplifting perfume that, in many cases, can be strong enough to stop you in your tracks. Think of the sweet fragrance given off by blooms of hyacinths or paperwhite narcissi and you'll be on the way to imagining the treat that's in store between December and February.
The good news is that you don't need a qualification in horticulture to successfully grow one of these winter wonders, as witch hazels have an enviable reputation for being largely maintenance-free. It's worth making a beeline for varieties that hold a coveted Royal Horticultural Society Award of Garden Merit (AGM), a quality assurance mark that proves it has performed well in trials and will thrive in UK gardens.
Witch hazels are sun-lovers, and although plants will tolerate partial shade, they have a tendency to sulk and become lanky if planted in areas that are deprived of natural light. Plants love getting their roots down into well-drained, neutral or acidic soil – but don't worry if your soil is unsuitable, as witch hazels can successfully be grown in large containers or plant pots. As flowers are relatively small, it makes sense to grow witch hazels where you can see their cheery display in winter and, more importantly, savour their fragrance. A sunny spot close to a doorway or regularly trodden path is best.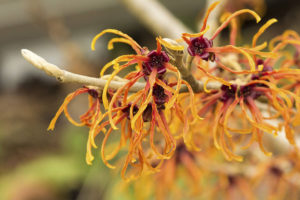 So, which varieties should you be on the lookout for at the garden centre? Gardeners are spoilt for choice. Hamamelis x intermedia 'Pallida' (AGM) is a favourite, with clusters of sulphur-yellow, sweetly scented flowers breaking out from its bare stems, while plants are noted for their fiery autumn leaf colours, too.
Hamamelis x intermedia 'Diane' (AGM), with its copper-red blooms, is perfect for gardeners seeking a stand-out winter shrub with wow factor. The blooms of 'Diane' aren't its only party trick though, as plants put on a spectacular show in autumn, with oval leaves displaying brilliant shades of reds and yellows before they fall. Others worth looking out for include Hamamelis x intermedia 'Aphrodite' (AGM) with its deep-orange flowers, and Hamamelis x intermedia 'Barmstedt Gold' (AGM), the bare twigs of which are smothered with curly, golden-yellow flowers in late winter.
Witch hazels bought in plant pots are best planted between autumn and April, as long as the soil isn't waterlogged or frozen. Although they are easy to keep, young plants require regular watering until fully settled into their new homes, so keep plants irrigated during dry spells for the first couple of years. That includes winter, too, as bone-dry soil can cause flowers to drop prematurely and spoil the show. Get the watering right and you're in for a special mid-winter treat.
Vegetable of the month: early potatoes
Do you remember going to Woolworths as a child and staring in awe at the choice of pick 'n' mix sweets to spend your pocket money on? Woolies may be consigned to history, but gardeners can still experience the magic of being a kid in a sweet shop with the choice of seed potatoes on offer in January. Of course, January is too early for planting seed potatoes in the ground, but it's the best month for snapping-up seed potatoes while supplies are plentiful. Leave it too late and the choice of varieties on offer diminishes, fast. 
The ones to look out for will be labelled as first early potatoes, which are planted from March until the end of May. Potatoes are ready to harvest around 10 weeks after planting, so get the timing right and you'll have a mouth-watering crop of potatoes in time to accompany the first barbecue of summer. Buying seed potatoes in January has another advantage: you'll be able to chit them indoors during February – a process that encourages them to sprout prior to planting, speeding-up establishment. Simply place seed potatoes on their ends with buds facing upwards in an old egg box or seed tray lined with newspaper, positioned in a warm, dry, light position, and shoots will quickly emerge.
The choice of seed potatoes at garden centres in January can be overwhelming, so here's our pick of the best first early potatoes. 'Swift' is a high-yielding early cropper and one of the fastest first earlies to mature, with white-fleshed baby new potatoes ready between May and June, while 'Rocket potatoes' are a popular choice for uniform, waxy textured, disease-resistant potatoes that can be dug-up between June and July. 'Red Duke of York' is a winner with its attractive crimson skins and superbly flavoured yellow flesh that's ready by May or June. Looking for the perfect salad or new potato? Try 'Arran Pilot', a firm favourite for flavour with good resistance to scab that's ready to harvest by May or June.
Tree of the month: Prunus serrula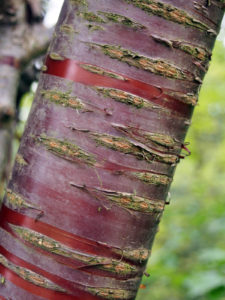 If you're keen to inject a touch of drama to your winter garden, look no further than the Tibetan cherry tree. All too often we buy a tree in anticipation of its springtime blossom or spectacular autumn colour – but Prunus serrula is unbeatable as a mid-winter focal point with its magnificent, glossy, mahogany-coloured bark. Young bark displays the most vivid hues, while bands of more mature growth peel away with age, adding to the spectacle.
For maximum effect, plant it in a bright spot, where rays of winter sun will illuminate its polished bark, or grow in contrast to a bright backdrop that will intensify its glowing coppery tones. As if that wasn't enough, these deciduous trees bear small clusters of white flowers in late-April, while leaves put on a dramatic show of yellow in autumn. With a mature height of up to 12m, the Tibetan cherry tree is a must for any medium or large garden – a marvel of nature that's at its prime in the depths of winter.
What plants do you like to see in the garden in January? Let us know in the comments below.