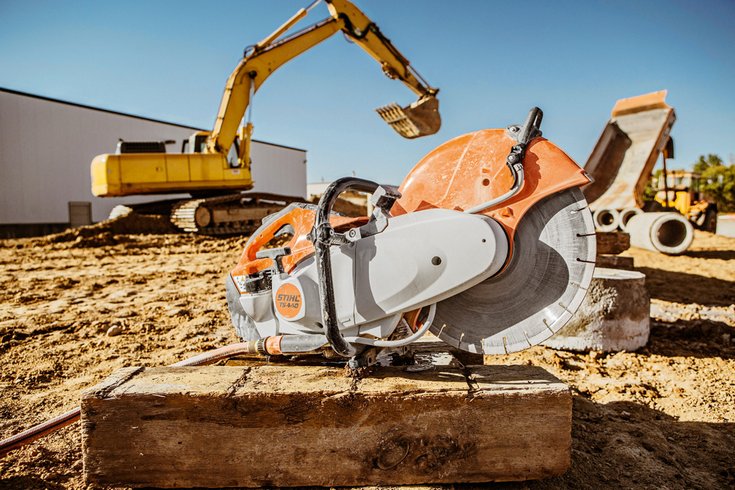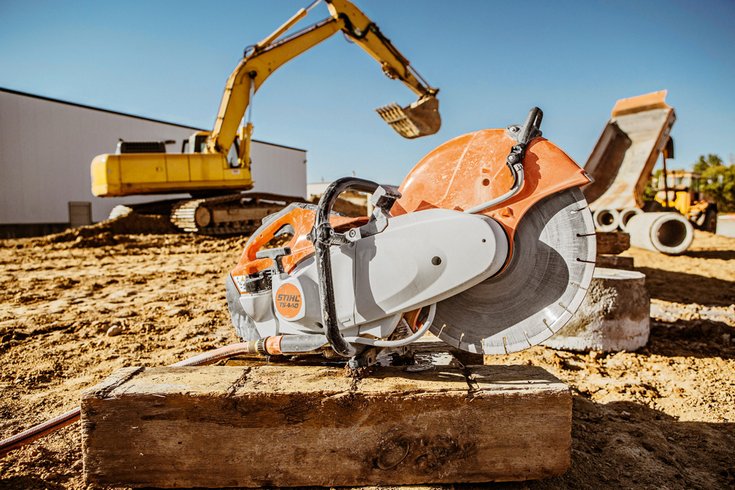 We know that tool theft is a huge issue for many of our customers. Particular tools hold their value more than others so STIHL tools are often preyed upon by criminals who will re-sell stolen tools overseas or on the second-hand market.
There are obviously precautionary methods you can take to increase tool security, such as not leaving your tools in a vehicle overnight. We also don't recommend advertising on your vehicle that you have tools and machinery in there (for example, by having STIHL stickers on your van).
However, there are other steps you can take, which may help reunite you with your tool if it does get stolen.
Log Your STIHL Serial Numbers
The first, and most important, step is that you should keep a record of ALL your STIHL serial numbers. This is absolutely crucial to retrieving your stolen STIHL tool. The serial number for a STIHL product is a 9-digit code located on all STIHL machines. Please note that STIHL accessories do not have serial numbers.
The serial number is unique to every STIHL machine and is registered to you at the point of purchase by your STIHL Approved Dealer. This is how we can identify who a STIHL machine belongs to for warranty purposes, or in this case, who a STIHL machine belongs to if it has been stolen. Your dealer should provide you with the STIHL serial number at the point of purchase for your records, but if you need assistance locating it, either speak with any STIHL Approved Dealer or to our Customer Services team on enquiries@stihl.co.uk.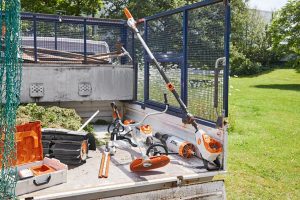 Once you have all of your STIHL serial numbers located, keep a log of them. This log can be on a secure document on your personal computer or on a secure document on your mobile phone. You can also store your serial numbers on the STIHL App. By adding a machine to the Favourites section of the STIHL App, you can add important information, including the serial number, the invoice for the purchase and additional photos of the product directly from your phone gallery.
After you have created this log of STIHL serial numbers, we would also recommend keeping a backup of it too, just in case you lose the original file due to file corruption or your phone being misplaced.
After any theft, your first step should always be to report it to the police. You can provide them with the list of your stolen STIHL machine's serial numbers. If they recover any stolen items , they can use this to identify your machine and return it to you.
Tell The STIHL Technical Team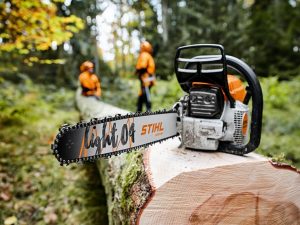 It may also be possible to be reunited with your machine via our warranty system. Whilst we only require the postcode, date of sale and customer type for warranty registration, you can also provide more contact details* during the registration, which then allows us to contact you in the case where a machine is recovered.
If you have registered your contact details as part of the warranty, after you have spoken to the police, we also advise you to inform the STIHL GB Technical team with the list of stolen serial numbers. The Technical team will be able to mark these serial numbers as stolen in the STIHL warranty system.
If the stolen machine has warranty work carried out on it, then it will be flagged as stolen to the STIHL Approved Dealer, which then gives the opportunity for it to be returned to the original owner, as the warranty records on our system will contain your contact details. To contact the Technical team and advise them of any thefts, email enquiries@stihl.co.uk.
We hope no-one has to go through the distress of having tools stolen, but by keeping a log of your STIHL serial numbers you can at least increase the chances of having the machine returned to you.
*This data is not used for any other purpose and will not subscribe you to any marketing communications.