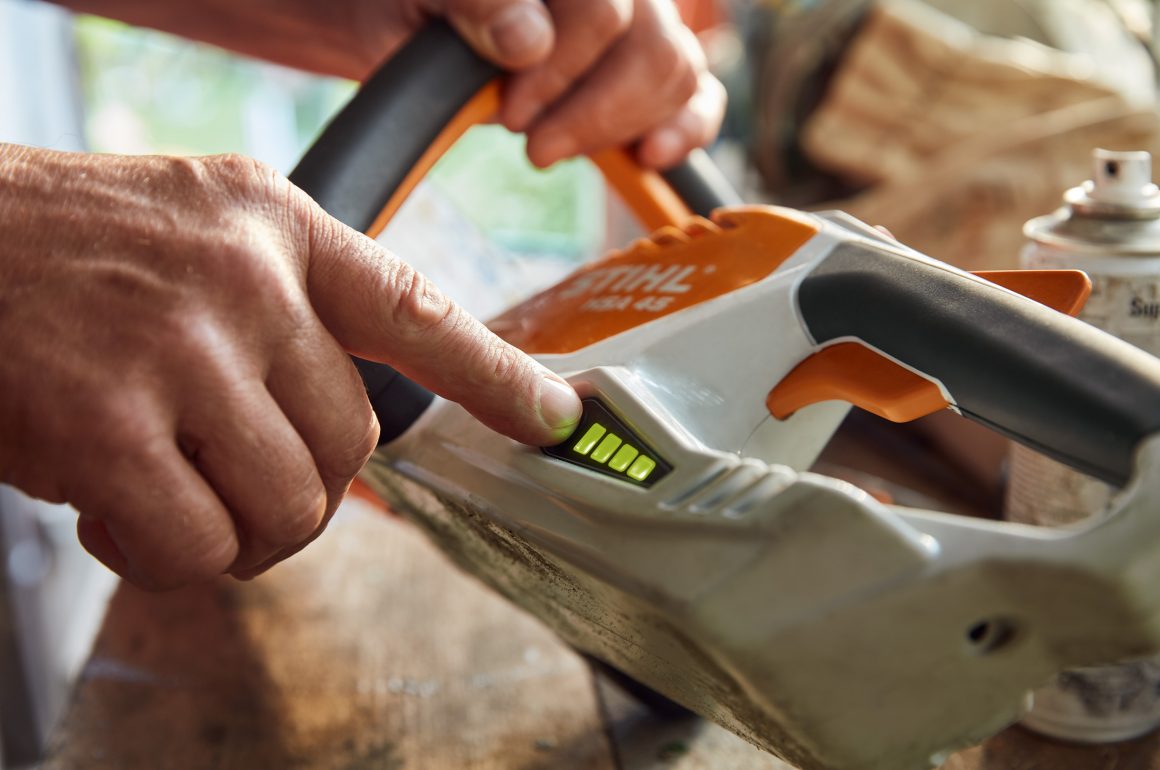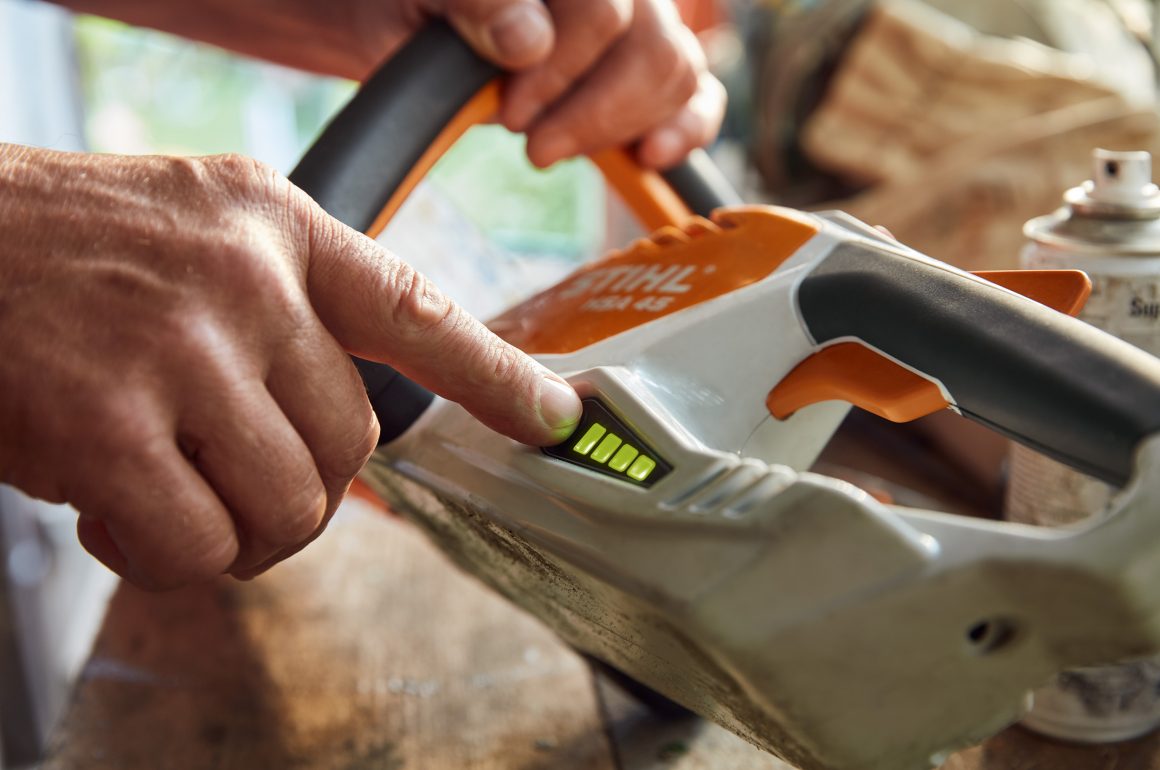 Did you know that STIHL have been investing in battery technologies for cordless products for over 10 years? In 2010, STIHL launched its first batteries, the STIHL AP 80 and AP 160, and from there, STIHL cordless power has continued to evolve. What began as one battery system has evolved into four different ranges to suit every working requirement, whether that is home gardening or professional landscaping.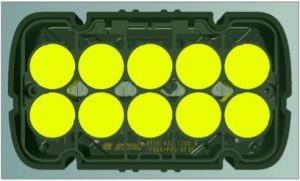 Let's start at the beginning. When the STIHL AP 80 and AP 160 were originally launched in 2010, they were used to power the first 36 V cordless products in STIHL's range: the STIHL HSA 65 and HSA 85 hedge trimmers. These batteries had a watt hour rating (Wh) of 80 and 160 respectively and provided the blueprint for what was then known as the STIHL PRO cordless system. Cordless tools provided users with the power to trim hedges quietly with no fuel emissions and without the need for an electrical cable, which at the time was a huge innovation for the industry. But what made STIHL batteries different from other brands?
STIHL batteries have been designed with high-quality cylindrical cells that can increase the amperage produced as the battery's state of charge reduces. This means a STIHL cordless tool will behave like a petrol tool; it will have the same power until the battery has run out of charge, like how a petrol tool performs with the same power until the tank is dry. You won't notice any drop in performance as you use the battery-powered tool, which means you can work to the same high standard regardless of whether the battery is at 100% or 10% capacity.
STIHL battery-powered tools also use 36 V technology. This may seem low compared to other cordless tools on the market, but there is an important reason for this; voltage does not equal power! The power is determined by the voltage x the amps of the battery. We've written extensively about this in a separate blog on what makes STIHL battery power tools so great, which you can read here.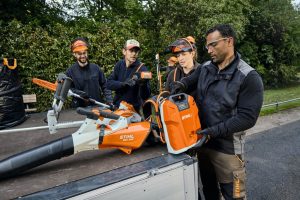 Over the next few years, STIHL continued to expand their battery system. By 2015, STIHL had launched batteries with higher watt hour capacities such as the STIHL AP 115, AP 180 and the first AR backpack battery, the AR 900, which provided a huge capacity of 891 Wh, meaning professionals were able to work for longer hours throughout the day. STIHL also launched the smaller HSA 25 shrub shears, which used a unique 10.8 V lithium-ion battery designed exclusively for it.
Since then, STIHL has developed a number of different battery options designed to perfectly suit the needs of the user, and we now have battery ranges that work for everyone, no matter what their challenges are.
This range consists of the STIHL HSA 45 hedge trimmer, BGA 45 leaf blower and FSA 45 grass trimmer. These are economical choices for small gardens.
The AS System is made up of the popular GTA 26 cordless garden pruner and HSA 26 shrub shears. These smaller tools are designed to make smaller garden tasks quicker and more efficient.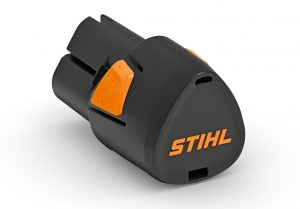 Previously known as the COMPACT cordless system, the STIHL AK System is now named after the AK batteries that power the range. This system is perfect for homeowners with medium-sized gardens that prefer the convenience and quietness of the battery-powered tools to help them keep their garden in check.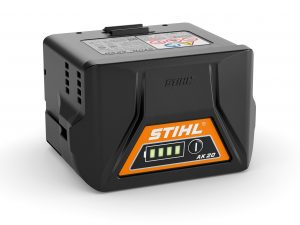 The STIHL PRO cordless system became the AP System, again named after the AP batteries that power the system. The range is ideal for homeowners with large gardens and professional landscapers looking to make the switch to battery power.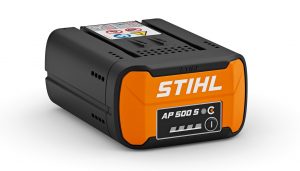 The STIHL AP System introduced the AP 300 S (281 Wh) battery and the AR 2000 L (1015 Wh) and AR 3000 L (1520 Wh) backpack batteries, for the extra long run times that are sometimes needed for a day of trimming hedges. But in 2022, STIHL launched its most innovative battery to date – the AP 500 S (337 Wh).
What sets this AP battery apart from other STIHL batteries is that it features power laminate technology, meaning it has double the number of maximum charging cycles compared to a typical AP System battery with cylindrical cells. Power laminate cells are flat and stacked on top of each other, which increases electron transport and features specialised alloy contacts capable of delivering a higher current, meaning the STIHL AP 500 S can deliver 40% more power output compared to the AP 300 S. The AP 500 S can last for close to 10 years based on 253 charging cycles per year (253 working days, excluding UK weekends & bank holiday).
STIHL battery technology is constantly evolving, and the best news is that we are always working on it, meaning there will be more batteries and cordless tool in the future. Why not take the leap into cordless power today and speak with your local STIHL Approved Dealer for more advice about the best battery tools for you?