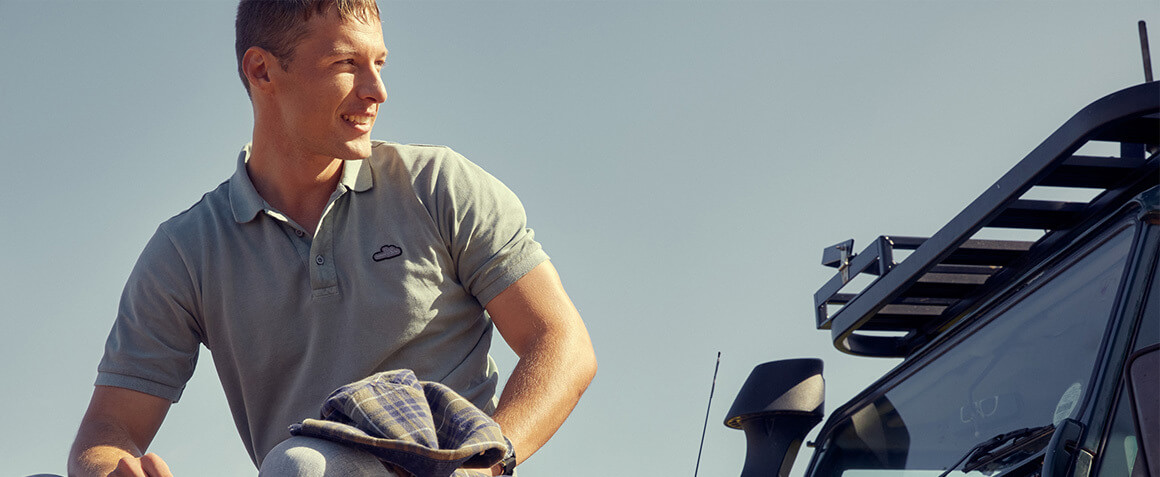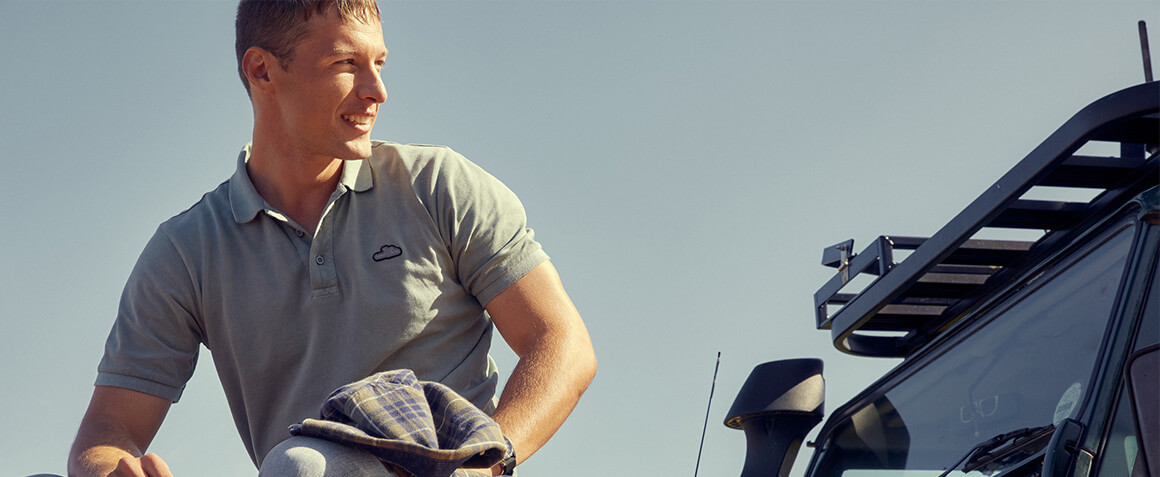 At the beginning of every year, aside from new tools launches, there is another range that STIHL fans always look forward to seeing and that's our new merchandise! The 2021 range of STIHL merchandise is now available and we've got some awesome options. Whether you're going out on a walk, meeting your friends at the pub or even working from home, there's a piece of merchandise for everyone.
STIHL Clothing
For the most die-hard STIHL fans out there who use our favourite chainsaws, lawn mowers and other garden tools, STIHL is more than just a brand of garden machinery – it's a way of life. And what better way to show this off than with our newest range dedicated to STIHL Fans.
First is the bright "STIHL orange" logo circle t-shirt (£22.50 RRP), which will definitely make you stand out in a crowd! This t-shirt is made from 100% cotton, has a casual fit and features a large STIHL "Legendary performance" logo printed on the front using a specialised rubber material.
STIHL Baseball Cap
It wouldn't be a STIHL merchandise drop without a new STIHL baseball cap for your collection either. The STIHL logo cap (£18 RRP) has a subtle STIHL logo on the right-hand side, "Legendary performance" on the left and "Since 1926" on the back, as well as an orange trim across the peak.
STIHL Sweatshirt
Next is a brand new STIHL logo sweatshirt (£40 RRP). This comfortable sweatshirt is made from 100% cotton and is form-fitting, whilst giving a relaxed, casual look. Wider cuffs mean you can pull your sleeves up when you need to get down to work as well!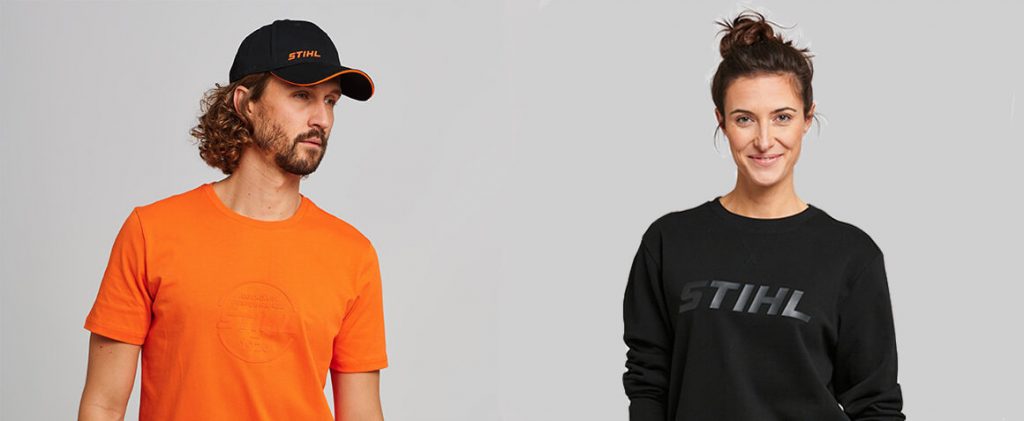 STIHL Polo Shirt
Our newest STIHL polo shirt (£35 RRP) is great for smart-casual events where you want to show off your passion for all things STIHL. It's a regular fitting button-up polo shirt in cotton piqué, with side vents, ribbed cuffs with an orange stripe, flatlock orange seams on the inside and a textured STIHL "Legendary performance" logo printed on the left side of the chest.
STIHL Windcheater
One of our favourite items launching this year is the STIHL windcheater (£60 RRP). Perfect for windy days out, this sporty bomber-jacket-style windcheater has a hood, a printed STIHL "Legendary performance" logo printed on the chest, and a vibrant orange mesh lining to contrast the black of the jacket for a classic STIHL look. With elasticated cuffs, zip pockets on the side and a zipper inspired by the pull cord on a chainsaw, this windcheater is the must-have piece of STIHL merchandise for 2021.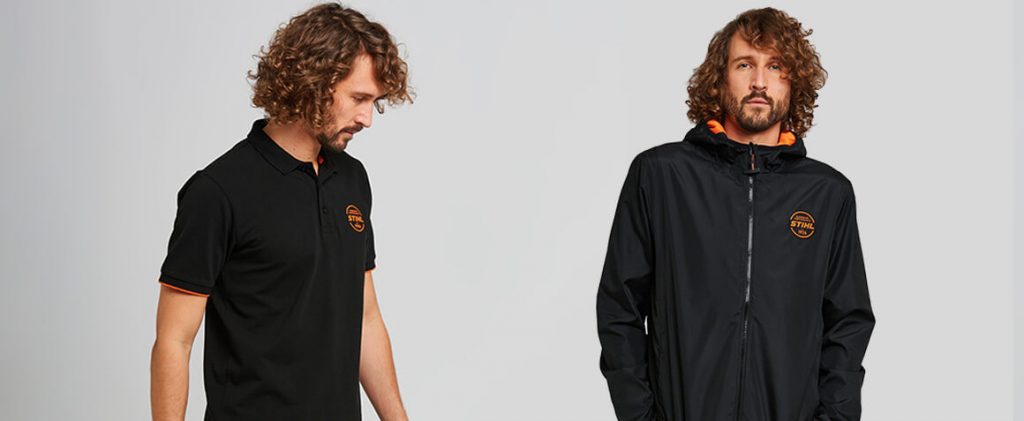 A new addition to the STIHL ICON collection is this zip-up hoodie (£60 RRP) which features a small woven chainsaw logo on the left side of the chest and a STIHL "Legendary performance" cork badge on the back. It's suitable for both men and women and is made from 95% cotton and 5% polyester. This cosy hoodie is perfect for summer evenings, autumn walks or just chilling around the house!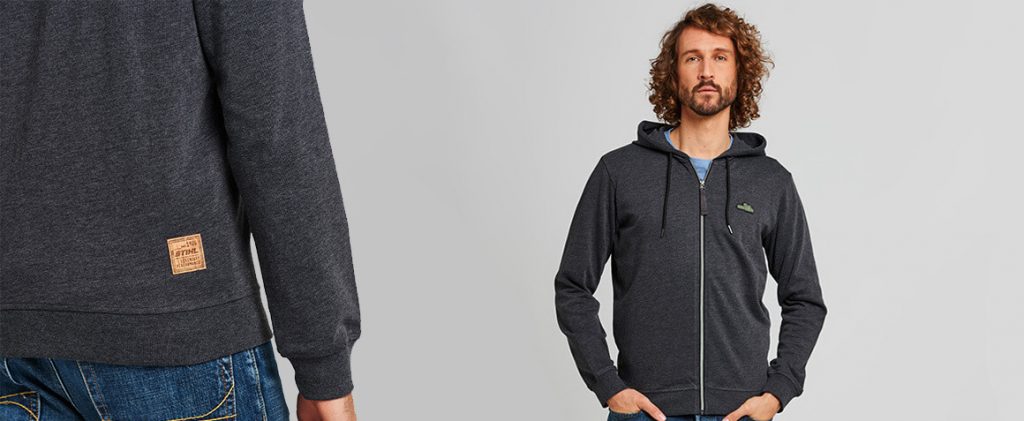 If you need your STIHL TIMBERSPORTS® fix after we weren't able to host our British Championship last year, look no further than the STIHL TIMBERSPORTS® Small Axe t-shirt. This relaxed t-shirt (£23 RRP) is made from 100% high-quality cotton and features our signature crossed axes TIMBERSPORTS® insignia, printed using a specialised rubber material.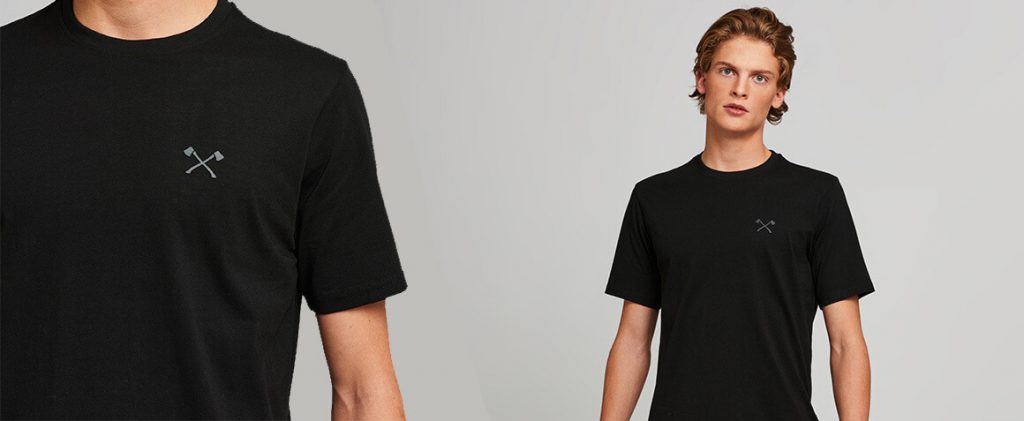 We haven't forgotten about the kids this year either. Whilst we aren't launching any new clothes for the little ones this year, we do have two toys which will make their year.
Our deer soft toy (£9 RRP) is the latest member of the STIHL animal plush toy collection. In previous years we've had the frog, fox, lion and leopard available – and now we have this cute deer to join the herd!  
And finally, something that all parents looking for a helping hand around the garden have been waiting for – a children's STIHL battery-operated toy blower (£39.90 RRP)! Designed for young STIHL fans who aren't allowed to use a STIHL BGA 57 (yet!), this battery powered blower has an adjustable blower tube, 30 minutes of working time and a light blowing force to clear a few leaves (while the parents do all the hard work).
Let us know what STIHL merchandise you'll be picking up in the comments section below! To find out more about any of STIHL merchandise, just speak to your local STIHL Approved Dealer.