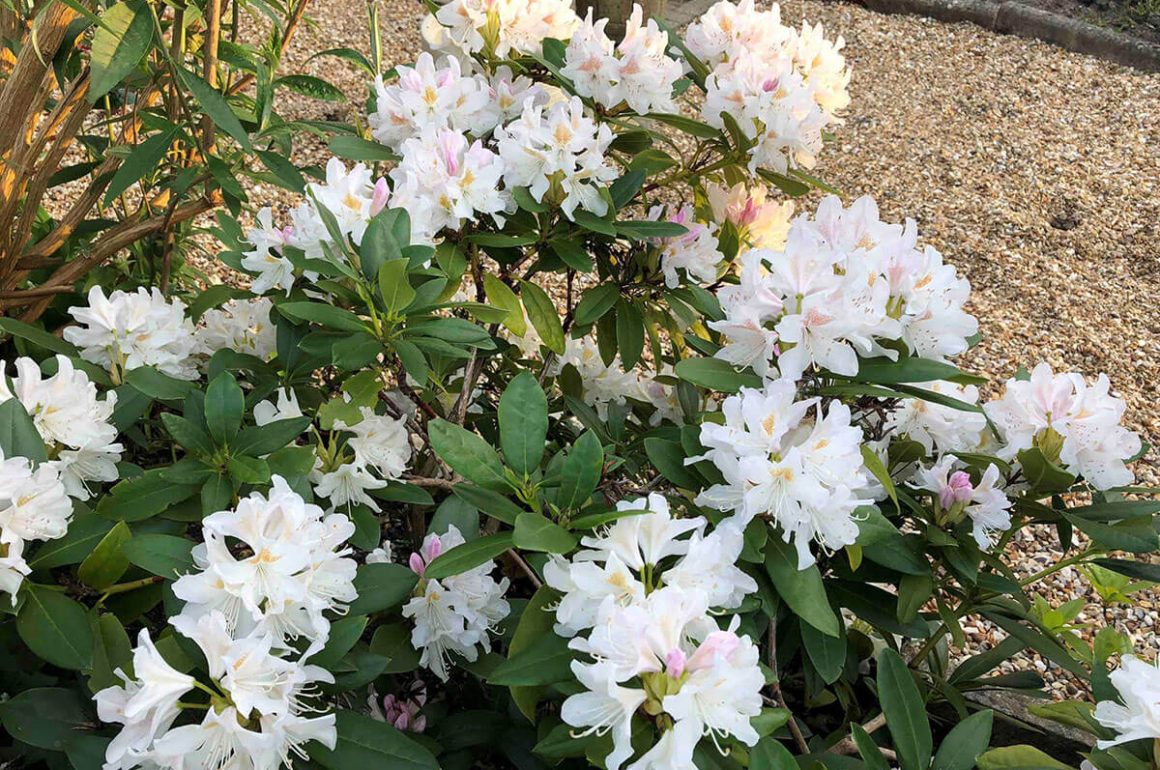 May is a hive of activity in the garden, as plants delight in warmer weather by putting on a floral fanfare. Follow our guide to making the most of this wonderful time of year with my three-star plants for May.
Flower of the month: Rhododendron
May is the month that gardeners wait for with bated breath; the first opportunity of the season to experience genuine warmth from the sun as we potter outdoors. As temperatures rise, plants show their gratitude by putting on a floral extravaganza. The beautiful bowl-shape flowers of peony are plentiful, clematis adorning trellis burst into bloom, and alliums, perhaps the most statuesque of late-spring flowers, hold their showy floral globes up high with pride. Yet, it wouldn't feel like May without the spectacular sight of rhododendrons at their finest; shrubs that are simply unbeatable for springtime flower power.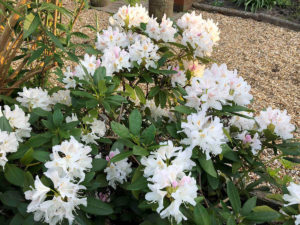 Growers say there are around 900 rhododendron species and more than 25,000 named rhododendron hybrids, so there is no shortage of choice, but gardeners often regard rhododendrons as woodland plants, fearing they could take over smaller plots. While some can indeed grow into monsters, compact hybrids will grow happily in big pots, so even owners of tiny gardens need not miss out on their spring-time spectacle.
Rhododendrons thrive in dappled shade but must get their roots down into acidic soil, so use a soil test kit to determine the pH of your soil. A few decades ago, enriching soil for planting acid-loving shrubs was simple, because gardeners dug in lots of peat. Now that we are aware of the environmental consequences – peat bogs are vital wildlife habitats and lock away carbon dioxide – few of us would dream of incorporating peat into our borders. Instead, improve soil ahead of planting rhodos by digging in organic acidic matter such as leafmould, composted tree bark or decomposing pine needles.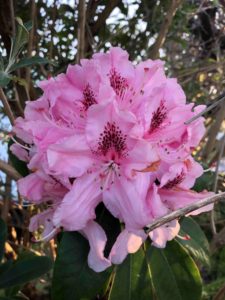 Experts' recommendations for small gardens are always welcome and Rhododendron yakushimanum 'Koichiro Wada' topped a list of 100 favourites chosen by members of the Rhododendron, Camellia & Magnolia Group. Bearing an abundance of white flowers in May that closely resemble apple blossom, sat atop silvery new growth, this RHS Award of Garden Merit (AGM) winning rhodo is simply stunning when grown in containers or gardens, loves dappled shade and will hit a height and spread of no more than 1.5m after 10 years. Another winner for acidic soil is Rhododendron 'Pink Pearl' (up to 4x4m), an all-time favourite that thrives in sunnier positions than most rhodos, and bears huge trusses of soft-pink flowers – no wonder it also has a Royal Horticultural Society AGM for performance.
What if you don't have acidic soil? There's no need to miss out on the spring-time glory of rhododendrons. Inkarho lime-tolerant rhodos are a modern marvel that'll grow on neutral soil (up to pH7). Or simply pick any rhododendron of your choice and grow it in a large container filled with John Innes ericaceous compost, which is blended for acid-loving shrubs. One final tip: don't plant a new rhododendron too deeply, or it may be reluctant to flower. Set new shrubs in the soil so the top of their rootball sits level with the surface.
Edible of the month: sweetcorn
Sweetcorn picked fresh from the garden, boiled and served with a knob of melting butter, is utterly delicious: intensely sweet, juicy and packed with flavour. Yet despite all it has to offer, many gardeners remain dubious about growing sweetcorn, incorrectly believing that you need the green fingers of Alan Titchmarsh to have a fighting chance of getting a crop.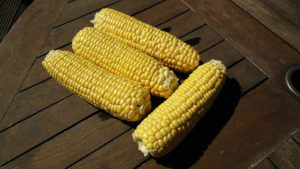 In fact, it's a doddle to grow sweet corn in UK gardens, and there's no reason why novices with little grow-your-own experience shouldn't be rewarded with a decent crop. One factor that has knocked gardeners' confidence in the past is the prospect of a lacklustre harvest during poor summers which, let's face it, are common in the UK. The good news is that clever breeding has produced sweetcorn varieties that are fine-tuned to the British climate, producing brilliant results even if the so-called warmer months are cool and cloudy.
Varieties proven to perform include 'Swift', an F1 hybrid that's regarded as the holy grail of sweetcorn – vigorous, extra tender, high in fibre and bred to crop as early as August. 'Lark' is a dependable F1 hybrid that offers a less chewy texture than conventional super sweet varieties. Its cobs are a treat whether barbecued, steamed or boiled. Another wise choice is 'Earlibird' F1, claimed to have been recorded as the earliest cropping sweetcorn in Europe, with cobs ripe for picking by August.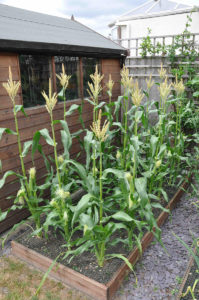 Sow sweetcorn seeds indoors in pots of compost as early as possible in May, for planting out in June when the risk of frost has passed. Sweetcorn seed is large enough to handle easily: sow each seed 1.5cm deep in small pots or modules of seed and cuttings compost. Keep moist and at a temperature of 15-20°C and seeds will germinate within a fortnight. Towards the end of the month, place young plants outdoors by day and bring back under cover at night – a process known as hardening off, which gradually gets plants used to cooler conditions outdoors and avoids the risk of a sudden shock to their system.
In early June, sweetcorn plants will be ready for their final growing positions outdoors. Choose a sheltered, sunny spot with fertile soil and plant in blocks instead of rows – because sweetcorn is wind-pollinated – setting young plants at least 40cm apart. Avoid planting more than one type of sweetcorn together, because some varieties need to be grown in isolation, and keep plants well-watered – especially during hot spells and while they're flowering.
Now here's the fun part. When plants' tassels turn brown, peel back the leaves surrounding a large cob and use your fingernail to pierce a kernel. If the liquid that squirts out is watery, the cob isn't yet ripe; however, if the liquid is creamy, the cob is ready to harvest. Don't leave cobs on plants once they're ripe, because they'll soon be past their prime and lose flavour.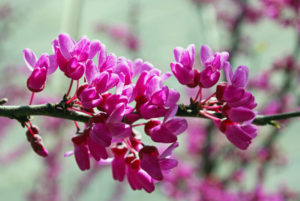 Tree of the month: Cercis siliquastrum
The Judas Tree is magical in May when its naked skeleton is transformed by a profusion of pea-like, mauve-pink flowers. It's an awe-inspiring spectacle and one that reminds us that the warmer months are just around the corner. Flowering is followed by distinctive, large, heart-shaped leaves. If this sounds like a tree that'll look glorious in your garden, all you need is an open, sunny spot with well-drained soil. Judas trees can reach a height and width of 4x3m (12x10ft) but will take 20 years to reach their mature size.
What else are you planting in your garden in May? Let us know in the comments below.