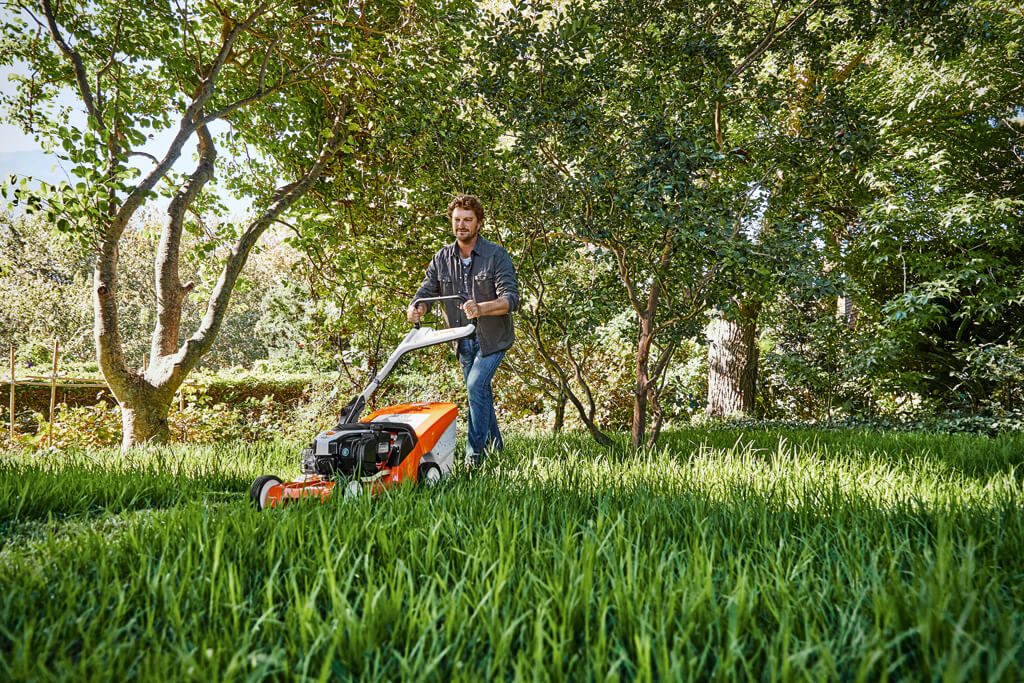 A good lawnmower is an investment in your garden.  Your lawn more than likely takes up a large area of your home, so looking after it properly is important and always worth the effort.  To care for it effectively you need a decent lawn mower that is well maintained to deliver peak performance.
Make the right choice
At STIHL, we're all about making you sure have the right tools for the job! When choosing your lawn mower, it's no different. Make sure you match the machine to your outdoor space.  An obvious example is that an expansive garden could perhaps do with a ride-on mower, whilst small spaces could be easily maintained with a lightweight electric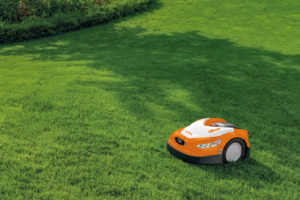 model.  Cordless mowers are also lightweight and well suited to gardens lacking a power source! Petrol mowers tend to suit larger gardens and are generally very robust; it's advisable to choose one with self-propulsion to save you a bit of sweat! And for those who love a beautiful lawn, but can't bear the job, a robotic mower like our iMOW® is ideal.
Storage
Once you've made your purchase, ensure your mower has secure and weatherproof storage to protect it from rain and other extreme weather.  You'll want to keep your mower in tip-top condition so that it can do the same for your lawn. If your shed or garage space is limited, consider a model that can fold down quickly  for easier storage, like one of our mono handle models.
Cleaning
After use, and before stowing it away, be sure to clean your mower.  If you've chosen an electric model, make sure it's disconnected from the power source. Disconnect the spark plug on petrol models and remove the battery on cordless models. Then carefully check the blades and remove any leftover grass clippings.  This will rid your mower of excess moisture that could rust the blades or other parts of the engine.  If your mower is battery powered, check and clean the connections in case any moisture, dirt of grass has gotten into the battery slot to prevent corrosion.
Use
Before mowing, check your lawn and remove any debris that could damage your mower.  Any sticks, or stones could bend or blunt the blades, resulting in sub-standard performance and an uneven finish; grass can even become damaged by blunt mower blades.  It's also a good idea to vary the direction of your mowing to avoid your grass leaning one way.
Maintenance & Fuel
For the same reason, be sure to take your mower to an Approved STIHL dealer to sharpen your mower blades
periodically to keep your grass healthy and looking great. Mowers also need servicing and oil changes so make sure you're aware of your machine's requirements.
Our specially formulated Moto4Plus fuel is perfect for smaller engines like those on lawnmowers, and  being virtually benzene free and smoke-free, it helps care for your machine and keep it operating as it was designed to. A well maintained and cared for lawnmower will be your lawn's best friend and ensure that it's looking its best, so that you can enjoy your garden to the max.