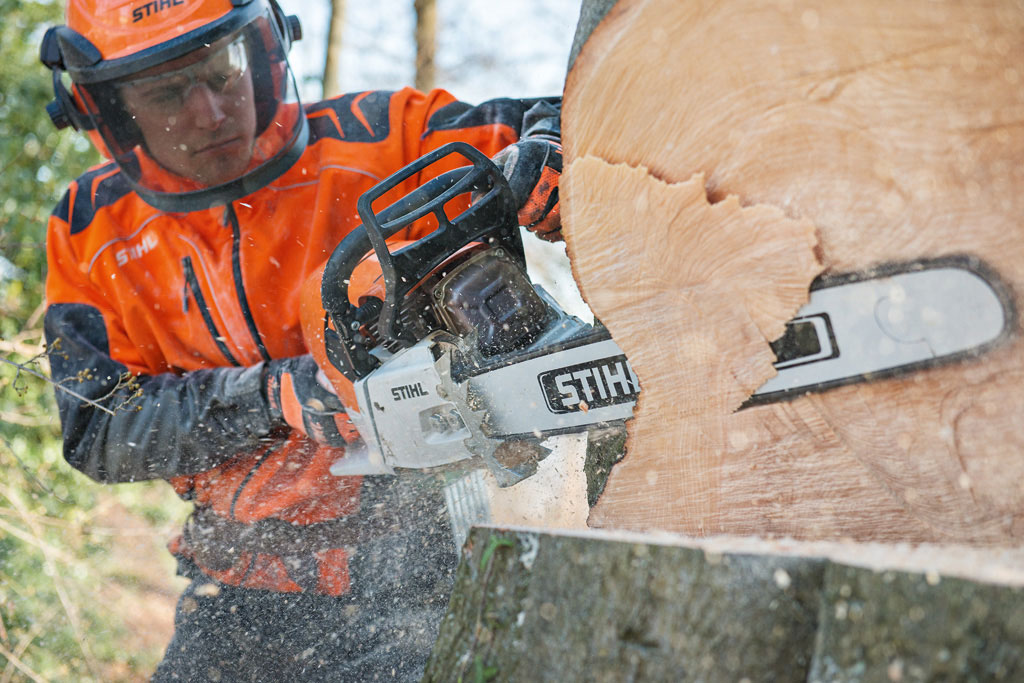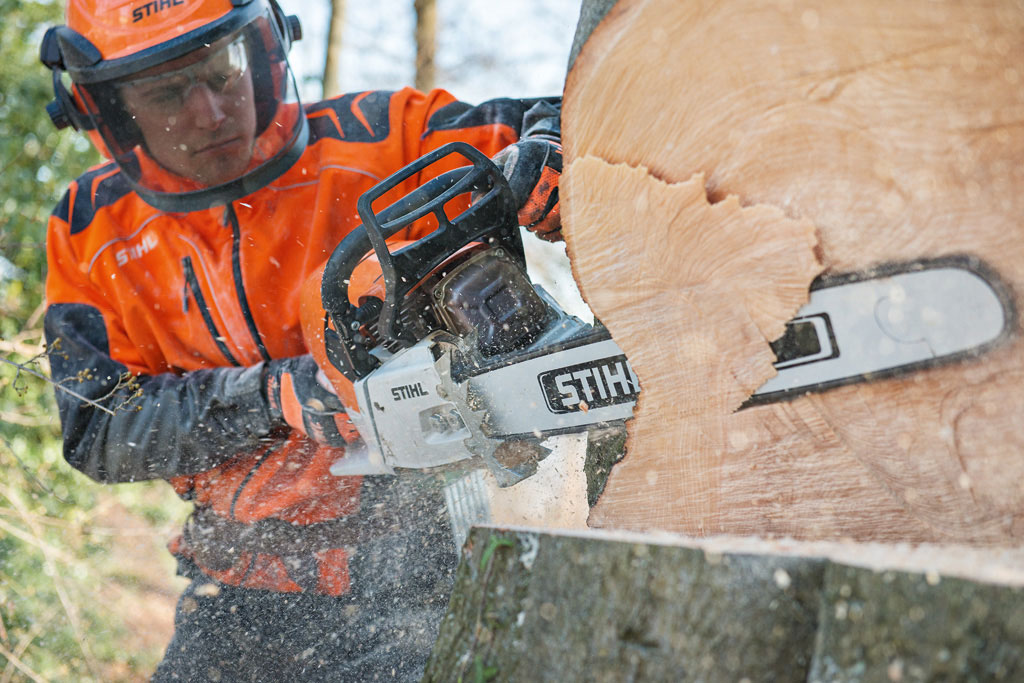 Above all else, STIHL is famed around the world for its chainsaws. Key to this success is the strength and excellence of its saw chains, developed and perfected through years of experience and craftmanship.  And the same principles of quality and prestige apply today.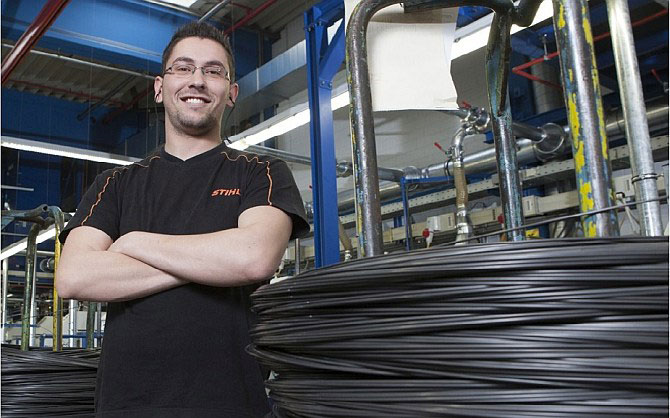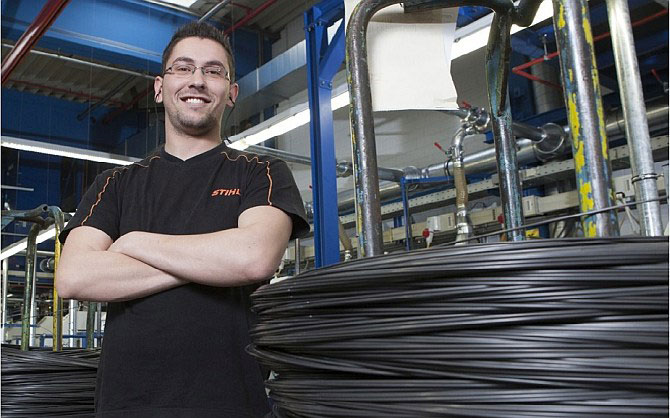 From raw materials to finished product, one of the most important parts of a saw chain are the rivet bolts, which arrive to our factory as wound up wire spools. After careful inspection, the rivets are cold-formed, which involves cutting, rolling and pressing them into shape at a low temperature.
The drive link, cutting tooth and connector are punched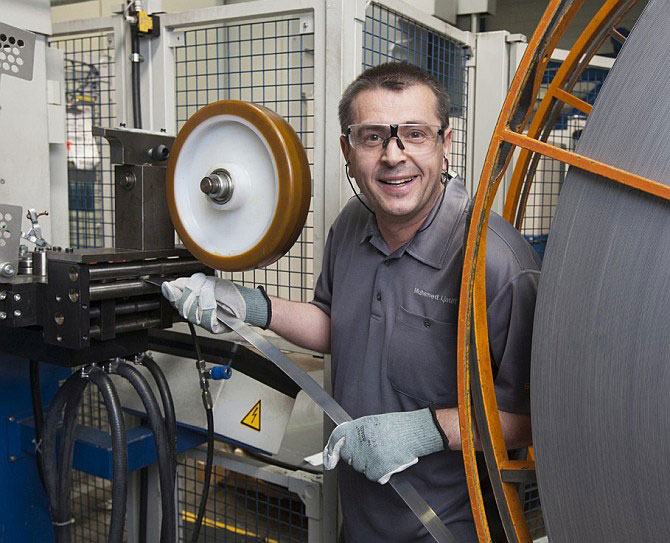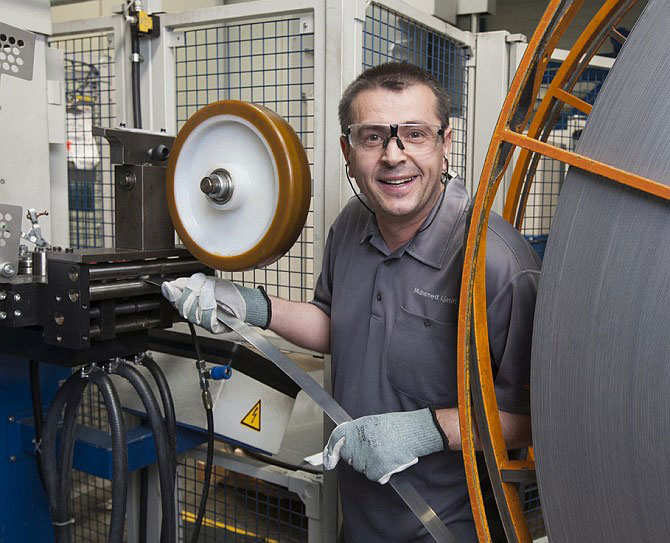 out of steel strips.  The strips are quality inspected by hand on arrival, before processing through the press, where they are punched out of  the steel strip. From here, we heat things up in the hardening furnace, which is used in many parts of the STIHL production process, especially when producing essential parts for saws.
Once hardened, the cutters move onto special grinding machinery, which has been developed in-house at STIHL. Each cutter is ground individually and stored, before undergoing cleaning at the washing plant.
As environmental protection is incredibly important to us at STIHL, we have invested heavily in wastewater treatment systems in both of our factories.  We are meticulous about the removal of heavy metals and other residues from the waste water.
Once clean, our saw chains are inspected once again before being cut to length (known as rolls) and sent to storage in our logistics department in 100ft rolls.  Again, these rolls will be checked by the highly-skilled maintenance technicians, removing any problems as well as performing general maintenance work.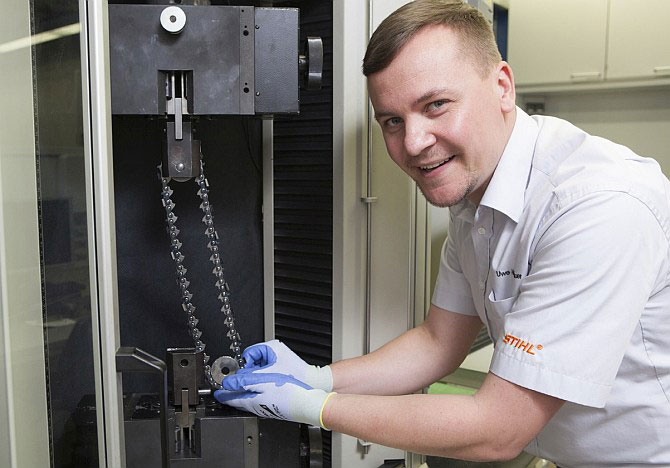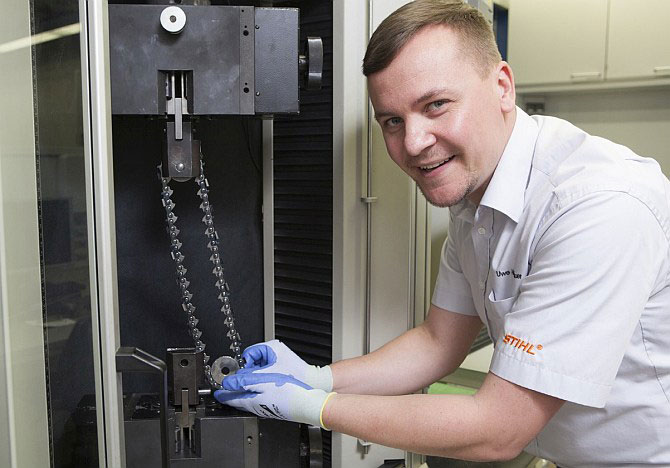 At STIHL, our employees are experts, so who better to check that our products are expertly built? Each employee is responsible for the quality of what they build, so toolmakers will examine their tools to ensure they deliver the high-quality standards that are expected of them.  Individual parts and finished chains alike are inspected throughout production and at random.
We pride ourselves on the quality of our tools, so the processes and traditions involved in their development are at the heart of our business.  STIHL's factories, in the Swiss towns of Bronschhofen and Wil, practice customary swiss precision to ensure every product meets our meticulous standards.