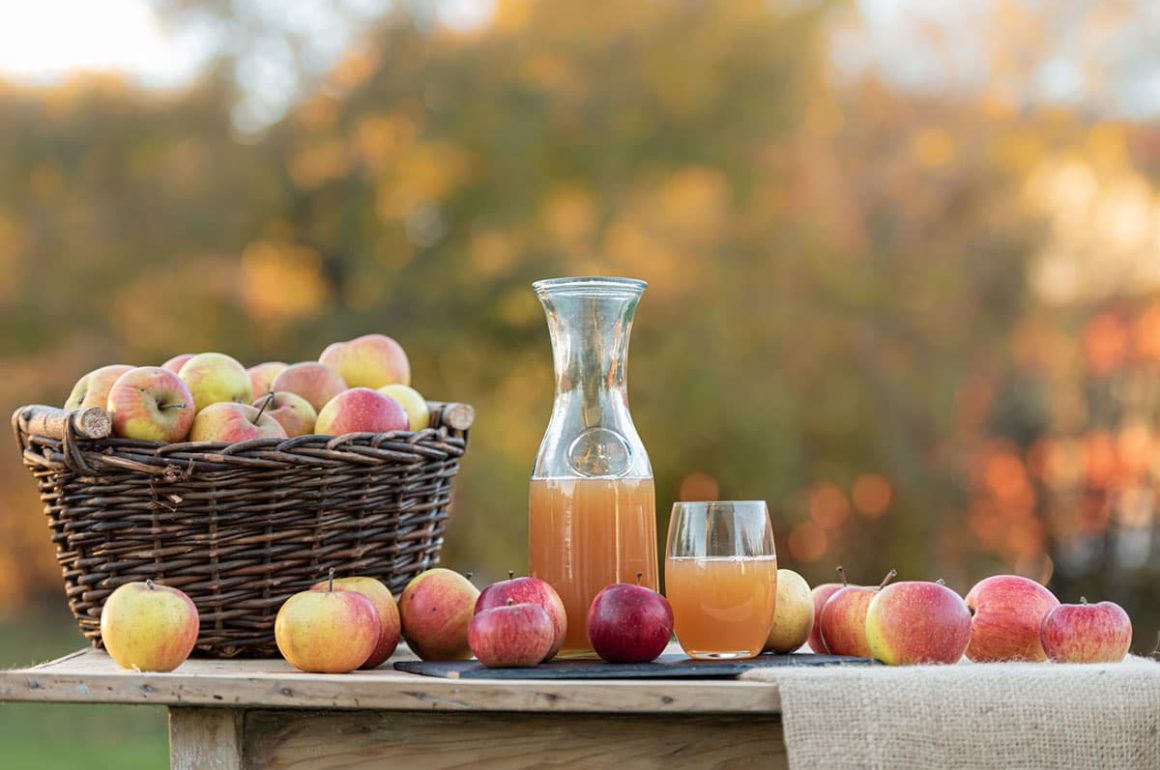 If your fruit trees have rewarded you with a bumper crop of apples and pears then you might start to wonder what can be done with them all. While the first few weeks of picking-and-eating remind you of why it's so great to have your own trees, after a month you might find yourself googling questions like "can I overdose on apples", "can you freeze apples" and "what to do with leftover apples" while fretting about any uneaten fruit going to waste.
But fret no more because there are many ways of preserving those surplus apples and pears to enjoy at a time when the fruit harvesting has long since finished. Here are our favourites…
Storing Apples and Pears
If you have a variety of orchard fruit that boast of being 'good for storing' then it could be considered foolish not to take advantage of that gift. The best way to store apples and pears is to wrap each one in a sheet of newspaper and spread them out on a tray, cardboard box or purpose-built storage rack, placing them somewhere cool and dark but safe from frost.
Only store perfectly ripe fruit that's in pristine condition (so no damaged fallers) as even the slightest bruise can quickly rot your apple. Check your apples from time to time. If a few do start to perish then they could eventually ruin the whole tray load. And when you do start using them go for the largest ones first as these are less likely to last as long as the smaller fruits.
Juicing Apples and Pears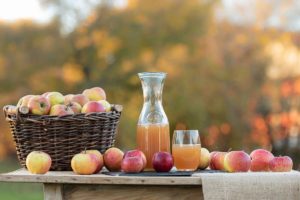 Converting apples and pears to juice is one of the best ways to enjoy a glut and you might be surprised how great different types of apple taste. Even cookers such as the Bramley make fantastic homemade apple juice. You can also freeze the juice, defrosting it when you want to drink it or turning it into iced lollies. 
If you've got a good quality juicer that can handle your volume of fruit then all well and good, but for large hauls, it might be worth getting hold of an apple press. They can be costly investments, so consider sharing with a neighbour, or search around to see if there's a community press to borrow in your village or town. Some farms and farm shops also hold juicing weekends where you can take your harvest along to be juiced for you. 
And remember, if you've got juice then you're one small step away from cider, which we'll tell you all about in another blog soon… 
Drying Apples and Pears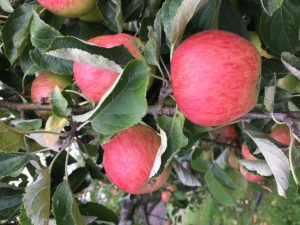 Both apples and pears store well when dried if kept in an airtight container, ready to be tossed into a bowl of muesli, crumbled into a cup of hot water for a fruity tea or simply chewed for a healthy snack. A food dehydrator is well worth investing in for this purpose as they're easy to use and reliable, and you can also use it for other fruit, vegetables and herbs. It's also possible to dry your fruit in an oven on a medium heat, but you need to keep checking your pieces of fruit regularly over a long period of time to make sure they don't overcook.
Either way, make sure you remove the cores of your fruit and slice them thinly and evenly, spreading them out on a drying tray or rack in a way that allows the air to circulate as the moisture is removed. They're done when they wrinkle at the edges, feel rubbery and spring back into shape after a gentle squeeze.
Pickling Apples and Pears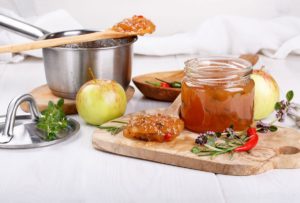 Pickling has long been used as a way of preserving fruit and, in the case of our orchard friends, chutneys are the best way to pickle them. Apples are commonly used for chutney-making purposes but you'll find pears work wonders too, with or without apples. Both fruits have the kind of texture that breaks down well for chutneys and pickles, and they both combine excellently with pickling spices such as mustard, ginger and chilli. 
Find an easy recipe in a book or online, and use your glut as a chance to experiment with different flavour combinations. So long as you broadly follow the correct quantities of fruit, sugar and vinegar, the rest of the flavours are up to you.
Boozy Apples and Pears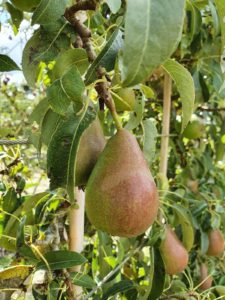 Besides cider and perry (if you're lucky enough to have a perry pear tree) there are other alcohols you can make with your apples and pears. We've had success with country wines from both fruits, with pear wine in particular maturing to become a tremendous drink. There are recipes out there that don't even involve the use of a press or juicer to extract the flavour (but you might need a saucepan or a bludgeoning implement such as a rolling pin).
You could also try infusing your fruit in a sweetened spirit to make a liqueur. As is the case with chutneys, they appreciate the company of spices, so get infusing now and you'll have a delicious winter-warming tipple just in time for Christmas.
What else do you do with your leftover apples and pears? Let us know in the comments.