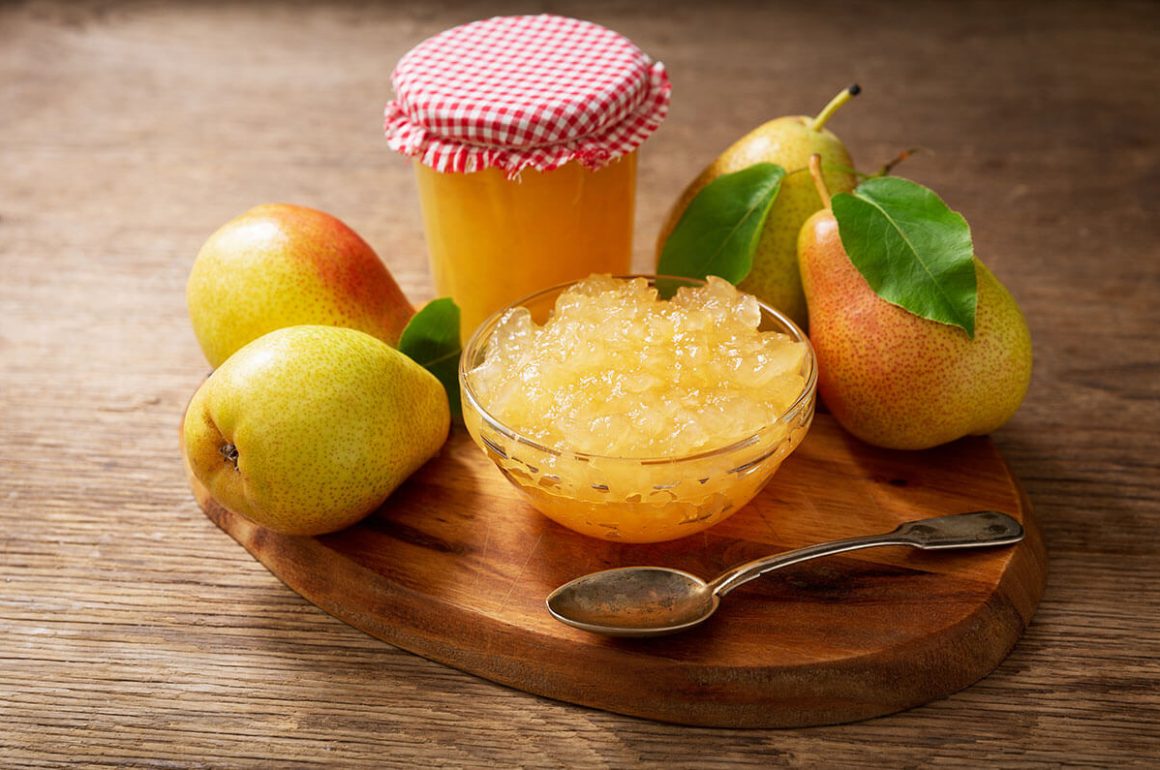 Do you have a large fruity harvest? Are you awash with armfuls of ample apples? Do you have a plethora of plentiful pears and bags full of bountiful berries? It's been a great summer for growing sweet and juicy allotment produce, so here are a few easy ideas on what to do with a glut of autumn fruit and how to preserve it…
Freeze Fruit

If you've got enough room in your freezer amongst the ubiquitous packets of half opened fish-fingers and Tupperware containers housing unidentifiable semi-solids (or is that just ours?) then freezing your fruits is a good shout. Freeze berries at peak freshness, ideally straight after picking, by placing them into labelled, sealable freezer bags. You can wash berries first if you like but make sure they have dried sufficiently as excess moisture will make them stick together annoyingly when you come to use them. For apples and pears, peel them first and cut into bite size chunks or slices. 
Dry Your Fruit
Convert excess fruit into chewy 'nature's sweets' by drying fruity slices in an oven. Place thinly sliced fruit onto a baking tray lined with baking paper and space each segment out to prevent the fruit welding together. Turn your oven to 200°F / 95°C and turn each slice of fruit every half an hour or so until your fruit is nice and chewy. It may take up to 6 hrs before peak chewiness is achieved, so for folk fearful of eye-watering energy bills (i.e. everyone) it might be worth investing in a dehydrator. The initial outlay might be steep, but it'll be considerably cheaper to run than your oven and you should achieve good, consistent results.
Storing Fruit
Late ripening fruits such as culinary apples and pears can store for weeks in a cool, well-ventilated shed or garage providing you follow a few simple rules. Ideally you should store fruit in single layers in a shallow crate or on shelves. It's best to ensure the fruit are not touching each other, so if you have the inclination, wrap each individual fruit in newspaper and check regularly for any signs of rot. If you've got the cash, a specialist apple rack is a good investment but they can be a bit pricey so keep an eye out for bargains online and in auction houses. Cider apples tend to be harder and therefore more robust and less quick to rot. We store our cider apples in hessian sacks before we start our pressing. It often takes a couple of weeks to round up the different varieties we use in our cider due to different ripening times, so a weekly sack check is conducted to weed out any bad apples that may infect the rest.
Turn Leftover Fruit into Jam
If in doubt, boil it in sugar. Turning fruit into jam is one of the best ways to deal with a fruit surplus, and unopened pots of jam will last an age nestled in the back of your cupboard thanks to the high sugar content. Grab a jam kettle or large, heavy-based saucepan, stock up with a few bags of sugar and consult our jam making masterclass here.
Turn Surplus Fruit into Booze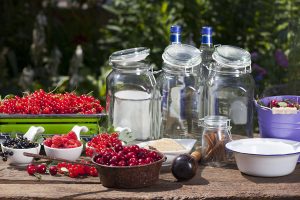 Probably our favourite way to use fruit, but no surprises there. We manage our burgeoning allotment apple harvest by pulping and juicing the ripe fruits and then turning it into cider.
Smaller fruity excesses such as raspberries, blueberries and plums get plunged into spirits to create flavoured gins, vodkas, brandy and whisky. Also worth a go is 'Rumtopf', a kind of marinated, fruity dessert soup from Germany that can be made with a variety of fruits along with indecent amounts of rum.
What else do you do with your autumn fruit harvest? Do you prefer to dry your fruits or turn them into jam? Let us know in the comments.