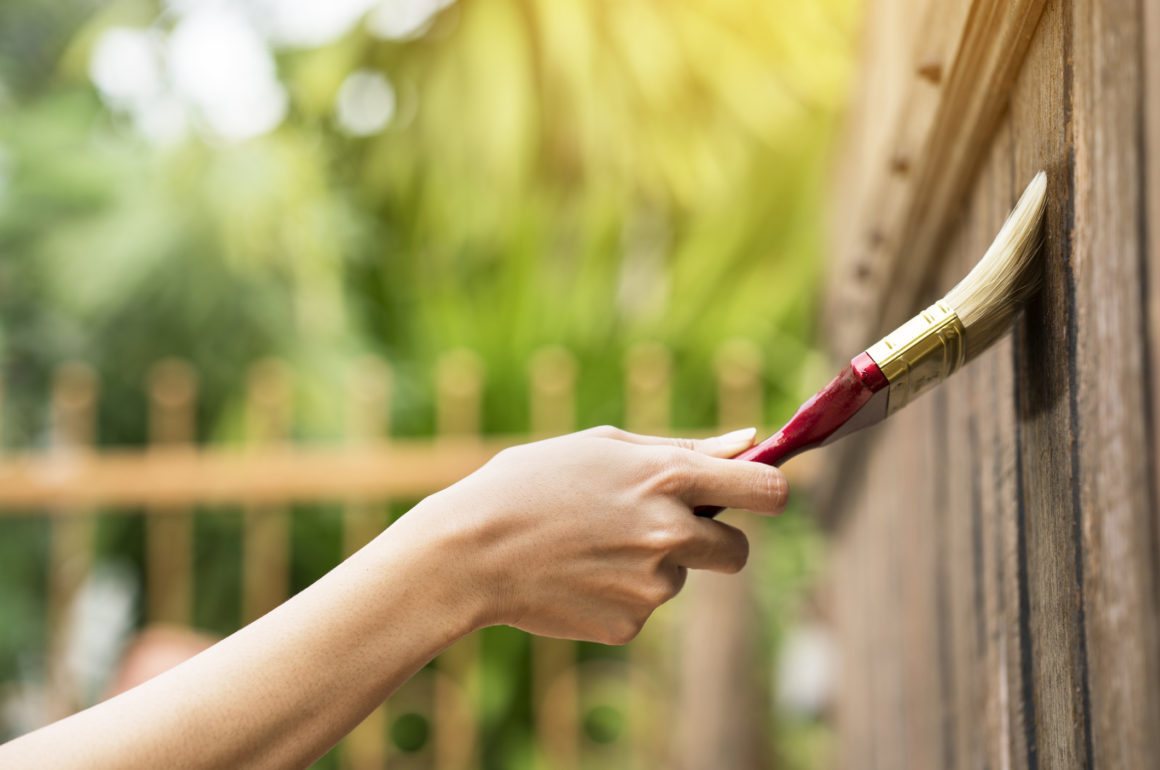 The evenings are drawing in fast, the clocks are about to go back and frosts are starting to bite. It's time to get ready for a spooky Halloween harvest, put borders to bed for winter and make sure your garden is ready for the chilly months that lie ahead. Read on for the top ten gardening jobs to do in October…
Lift dahlia tubers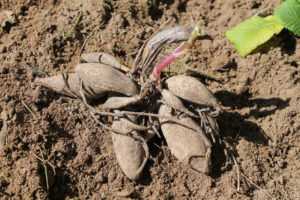 Once dahlia foliage has been blackened by frosts, cut and compost the stems. In mild areas it's possible to leave tubers in the ground over winter, protected by a layer of mulch, but it's a gamble. In case winter is harsh, it's best to lift dahlia tubers carefully using a garden fork, brushing soil off by hand, and leave them in a cool place to dry for a couple of weeks. Tubers should be stored in trays of dry sand over winter, leaving only old stalks exposed. Keep trays in a cool but frost-free place – a garage is ideal. Make sure to label the dahlia tubers so you can remember the variety when re-planting next spring.
Deep clean greenhouses
After spent crops have been cleared, it's time to deep clean greenhouses to get rid of any overwintering pests. Remove staging, pots and trays, and scrub glass (inside and out) with warm water containing a garden disinfectant, such as Jeyes Fluid. Use a plastic plant label to remove algae between overlapping panes of glass, then give the structure a good blast with the hosepipe afterwards and allow to dry. Next, fill a garden trug with warm water and disinfectant and wash plant pots and seed trays, removing traces of old compost which could harbour pathogens. You'll be amazed at how many snails hideaway in pots! Don't forget to disinfect and wash greenhouse staging before reinstalling it.
Wrap-up exotics
The hardy banana (Musa basjoo) with its architectural foliage is popular in UK gardens, especially in exotic borders, and can survive light frosts – but plants need a helping hand to remain snug during extreme cold. Cut off all but the uppermost leaves and wrap the plant stem with horticultural fleece, using twine to tie it in place (never protect with bubble wrap or stems won't be able to breathe and will rot). Australian tree ferns (Dicksonia antarctica) need protection, too. Push straw gently into the fern's crown, then circle the trunk with plastic or wire gauze, leaving about an inch between the gauze and trunk, and push straw into the gap to protect the trunk from freezing temperatures.
Sow sweet peas
Sweet peas are one of the nation's favourite cottage garden climbing plants and germinate well in spring, so why bother with an autumn sowing? Well, plants will be more vigorous, having developed extensive root systems, which leads to more flowers and bigger blooms. Autumn-sown sweet peas benefit from a longer flowering season, displaying better resistance to disease, especially mildew, which is notorious for cutting displays short. Fill deep pots or rootrainers with seed compost, sowing one seed in each, about 1cm (0.5in) deep. Water lightly and keep at 14-16C (57-60F) until germination. Grow seedlings on in an unheated greenhouse or cold frame over winter, pinching out the tips if the plants become leggy.
Lay turf
In September, we looked at sowing a lawn from seed. But October is a good time to lay new turf – as long as the weather is fair. As with seed, prepare the site, digging soil over, removing weeds and stones, and levelling the area. Lay turf promptly after delivery, so it doesn't deteriorate, starting at one side of the garden, kneeling on a wooden plank to avoid damaging the new turf. Stagger the joints (as you would if building a brick wall), carefully pushing joints together and filling any gaps or dips with topsoil. Gently tap the turf down with a rake then refrain from walking on it for a month. Water well, and continue watering regularly if the weather is dry.
Plant a winter container
So many plant pots and window boxes lay barren once summer bedding is over, and that's a shame, as plant containers can bring much-needed winter cheer. Fill plant pots with free-draining multipurpose compost and mix plants that thrive when temperatures plunge. Winter pansies (once sold as universal pansies) work wonders alongside heathers, miniature cyclamen and the bright pink buds of Skimmia japonica 'Rubella'. Add trailing ivy to soften the edges of the container for a classic winter look.
Harvest pumpkins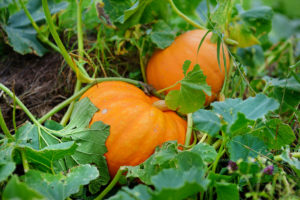 With Halloween around the corner, it's time to get prize pumpkins ready for harvesting so that they can be carved into your very own jack-o'-lantern. The biggest danger at this time of year, now the soil is damp and cool, is that fruits start to rot in their final stages. To reduce the risk, raise pumpkins up above the soil, resting crops on a piece of wood, a tile or pane of glass. Harvest before the frosts and leave fruits to bask in the sun – it'll help the skin to harden.
Keep citrus snug
Many gardeners grow citrus (often lemons) as a reminder of hot holidays in warmer climes. Unfortunately, we don't have the climate of the Mediterranean, and while citrus thrives in outdoor plant pots during summer, winter cold can be a kiss of death for plants. Ideally, citrus need a minimum night temperature of 10C (50F), so move plants into a bright conservatory or porch and water sparingly with rainwater, but don't let plants dry out altogether.
Make leafmould
Don't allow fallen leaves to rot or they'll damage lawns – rake them up, or blow them into a corner and make leafmould, nature's own soil conditioner! Beech, oak and hornbeam leaves work best. Place leaves in a bin liner, add a sprinkle of water, then pierce holes in the bags, tie the tops and store out of sight. Leave for a year and you'll have a rich, crumbly mulch; leave for two years and it will have transformed into the perfect soil conditioner.
Treat timber
We've all woken up after a stormy autumn night to find the garden fence flat on the ground. Now's the time to replace tatty fence panels that won't survive a gale, but give wooden fence posts a check, too. Gently push the fence post – excess movement indicates that it could be rotting below ground level. Rickety posts should be replaced (on wet clay soil, consider installing concrete fence posts – they should last a lifetime and can be disguised using shrubs and climbing plants). If dry weather is forecast, paint weathered fence panels and sheds with wood preservative, to protect from winter wet. 
What other October gardening jobs have you got planned this month? Let us know in the comments.