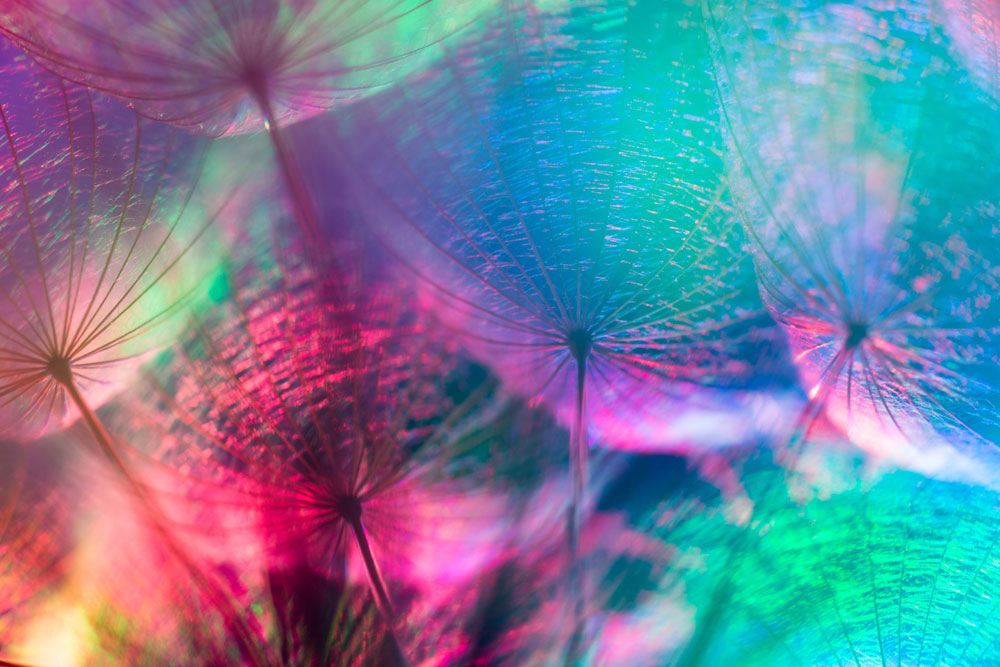 Everyone's idea of the perfect garden is different. For some, a large perfectly manicured lawn, perhaps with a barbecue at the end of it, is tranquillity incarnate. Others view perfection as an intricate array of flower beds, loaded to bursting with blooming plants.
But what about the more unusual gardens out there? Some people want to produce something truly unique, that you'd struggle to replicate no matter how hard you try. This blog is devoted to these gardens, we've tracked down four unusual masterpieces from across the country that really make you question what a garden can be.
The Garden of Cosmic Speculation – Dumfriesshire
You might have seen this stunning, yet bizarre, lunarscape on the BBC recently. This garden, designed by American Charles Jencks, was designed to 'celebrate nature, both intellectually and through the senses, including the sense of humour.' This has resulted in a wide, undulating landscape, lined by trees, that looks like the strangest golf course in the universe.
As well as undulating landscapes, the garden also features clever pattern work, such as helter-skelter staircases moulded into the terrain, and white patchwork mixed perfectly in with the grass. The aim is simple: from every possible angle, a different view of the garden will emerge. This means it is easy to always find something different or new, perfect for the curious among us.
While alien, and no doubt, challenging to maintain, the garden is a popular tourist attraction, and something of a major event in Scotland, as it is only open to the public once a year.
For more information (and to see when it is open!) head to http://www.scotlandsgardens.org/gardens/garden/6f8a52d7-f7b0-45c2-91fc-999e00d2ac95
The Lost Gardens of Heligan – Cornwall
Although a large tourist attraction, there is no hyperbole in the naming of these gardens. They really were 'lost' for close to a century. The onset of the First World War saw to it that the gardens, which were already starting to lose some of their splendour, were completely neglected. This continued through the 20th century, with the gardens lost to memory, until 1990, when the overgrown patch of land was explored by the current owners. In it, they discovered all kinds of mysteries and oddities.
The garden has now returned to, if not exceeded, its original splendour. Boasting a 'jungle' area, complete with wild river rapids, an alpine-style ravine, an Italian garden, and oddities dotted around the site, such as a buried floral 'giant's head', the garden is a paradise for adventurers and explorers, no matter their age.
For more information, visit http://heligan.com/
Dewstow Gardens – Monmouthshire
When Henry Oakley gained control of the Dewstow estate in 1893, he made it abundantly clear that, as far as he was concerned, producing a garden that instilled a sense of wonder was the highest priority for him. So, for the next few years, a major development project re-shaped the garden into the form we still see today.
Loaded to the brim with densely packed tropical and temperate plants, and containing hidden ponds, water features and rockeries, the main attraction of Dewstow might seem to be above the surface. But this was not the case…
Oakley was so desperate to fill his garden with as many variants of plant as possible, he commissioned an expansion of the caves that ran below his estate. The result was one of the most bizarre and exciting spaces in a UK garden; a beautiful subterranean network of planters, climbers and other foliage that really has to be seen to be believed.
For more information, head to http://www.dewstowgardens.co.uk/home/4561456579
Have we missed any unusual gardens you know of? Share your favourite, but unique, outdoor spaces with us!