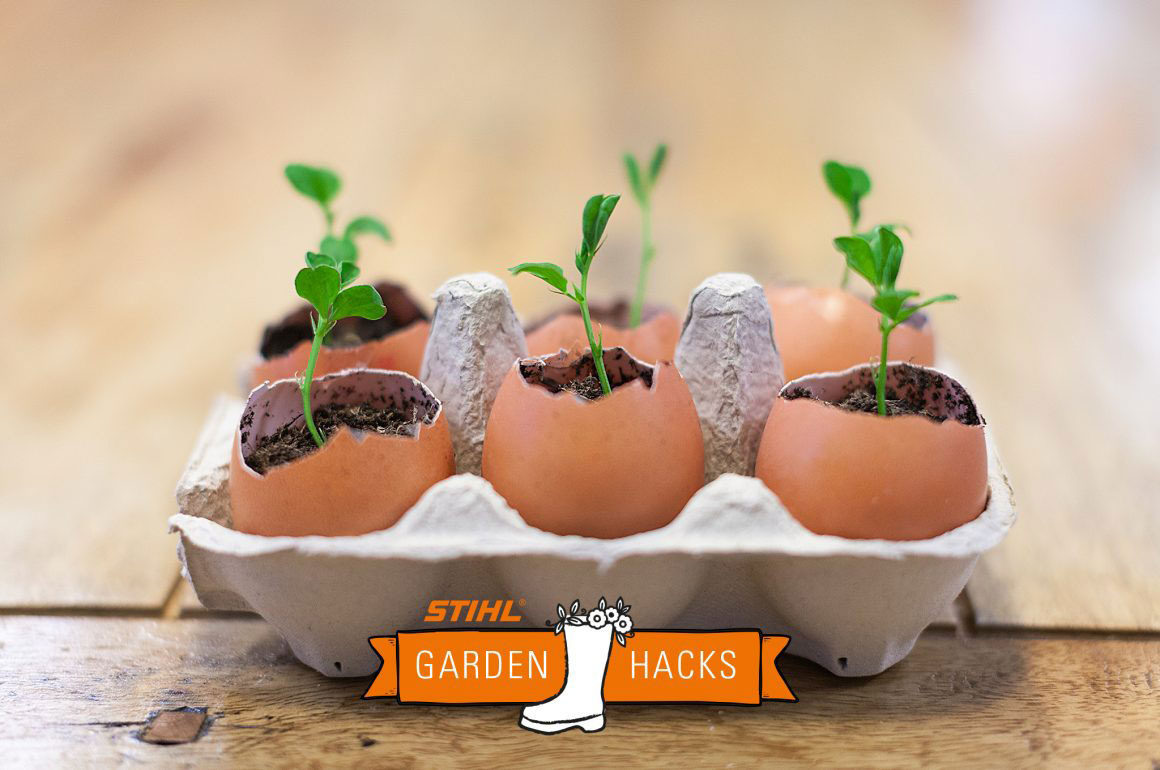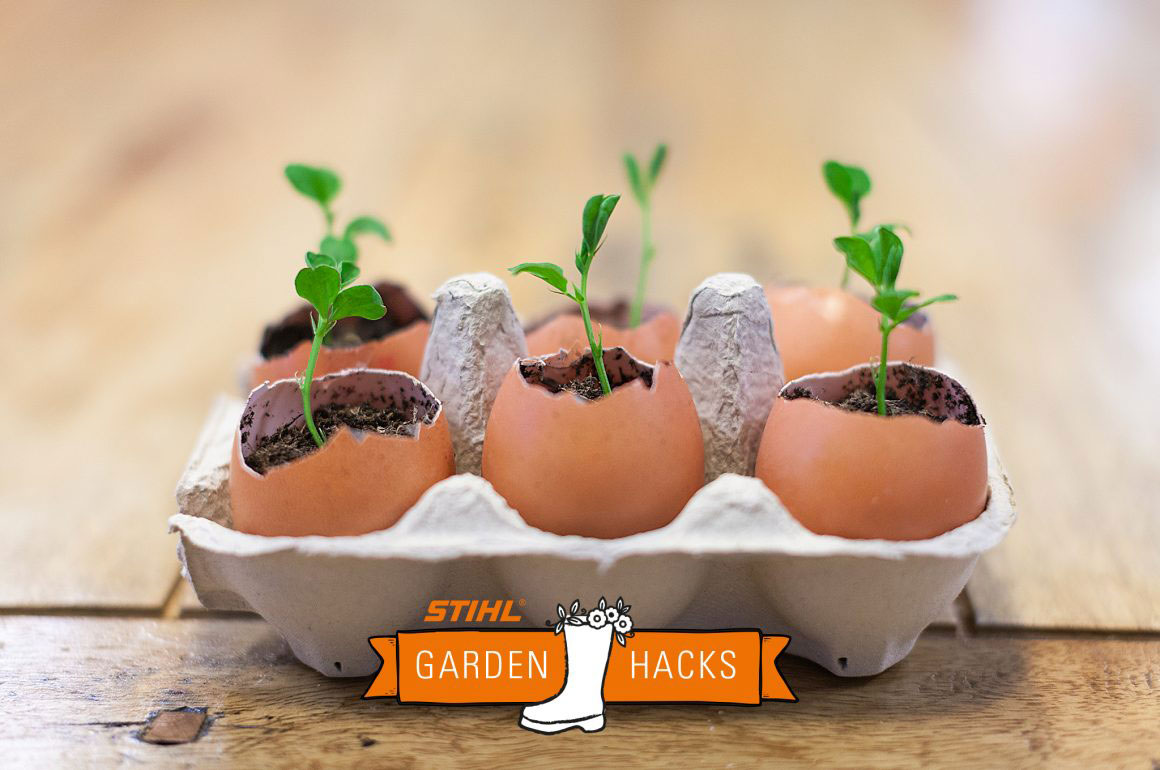 A beautiful garden is a wonderful thing. There is nowhere better to relax on a sunny day than outside in your own little Eden, taking pride in what you have cultivated. However, gardening can be challenging and time-consuming at times!
We have some incredible shortcuts, hints, tricks or "hacks" for gardeners of all abilities. Whether you're growing new seedlings, or just want to make your garden look amazing as cheaply and easily as possible, there is a STIHL Garden Hack for you!
Start your seedlings off in eggshells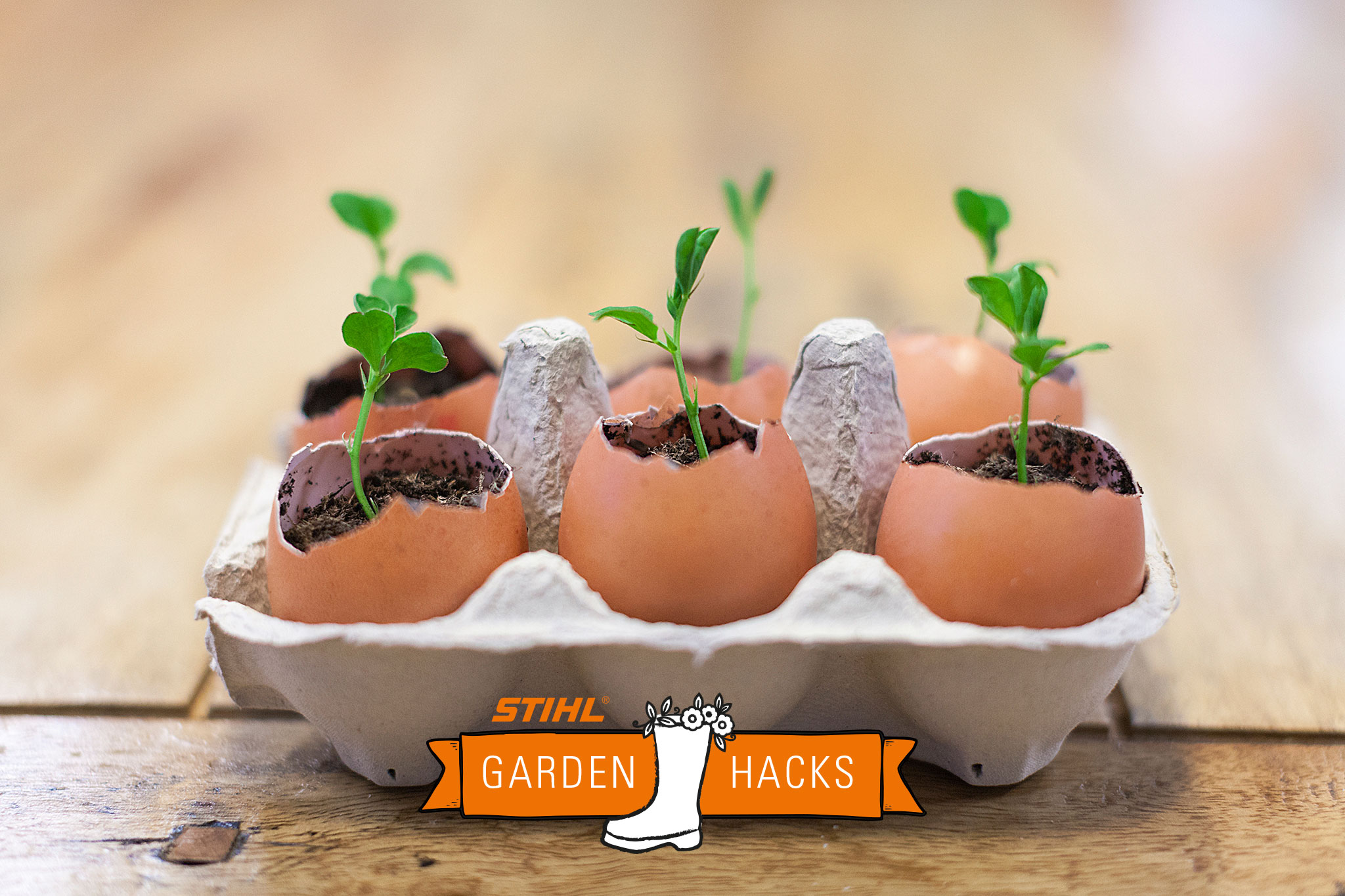 Seedlings, like any new-born, need to be treated much more gently and carefully than a mature plant. As a rule, they're not keen on the cold, and need time to establish themselves before being transferred outside.
Small planter pots are quite common in greenhouses and garages, but have you considered an all-natural alternative? If you use eggshells as a starter for your seedlings, not only will it give your plants a nutrient boost when they need it most, but the eggshells can be planted directly into your flower bed. When the plant begins to outgrow it, the shell will quickly biodegrade without impacting the spread of the plant's roots!
Don't use eggs? Try toilet rolls!
If you don't have any eggs, but like the idea of biodegradable starter pots, try using old toilet rolls or lemons instead!
For toilet rolls, simply cut four slits into the bottom of the roll,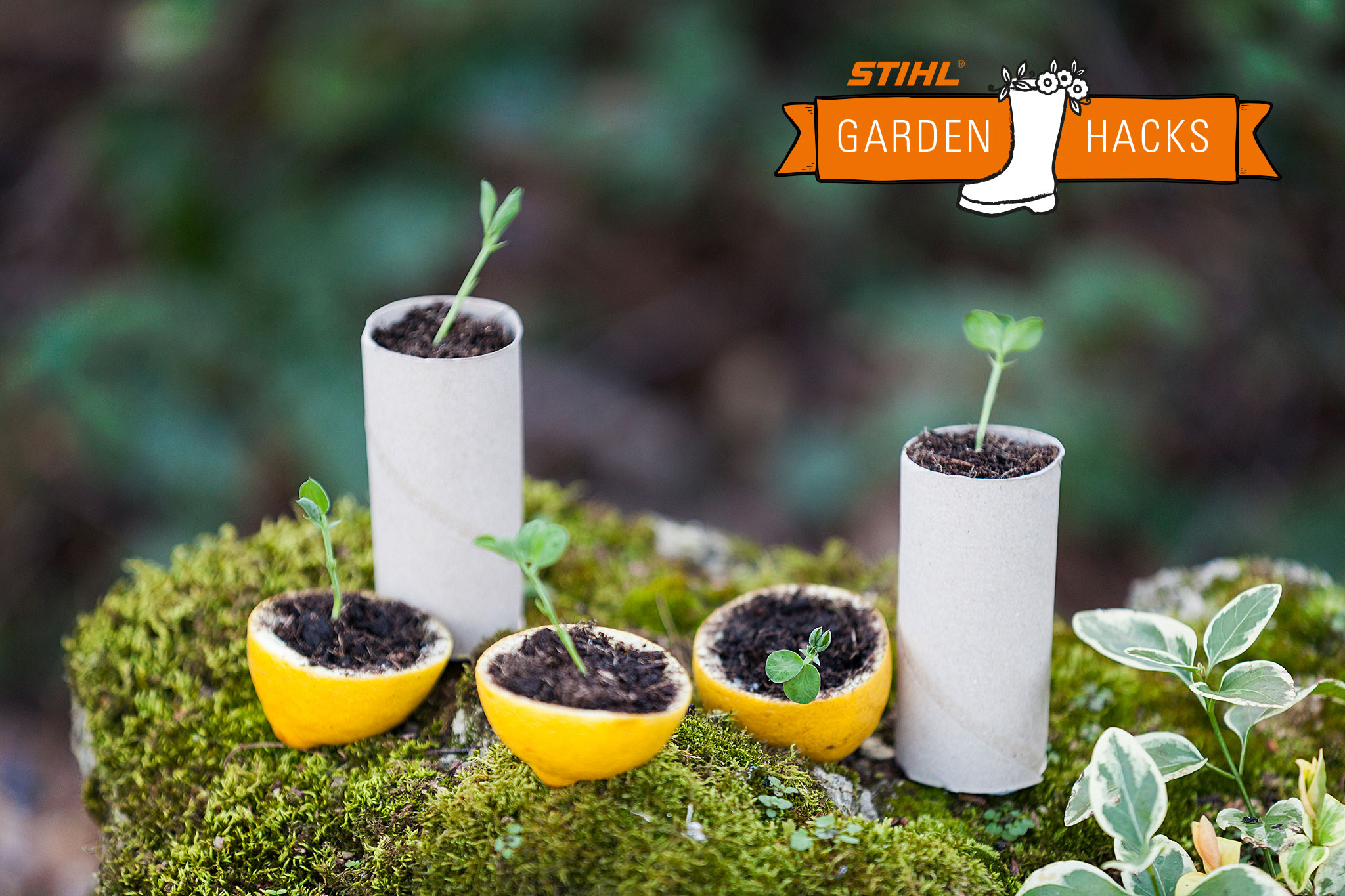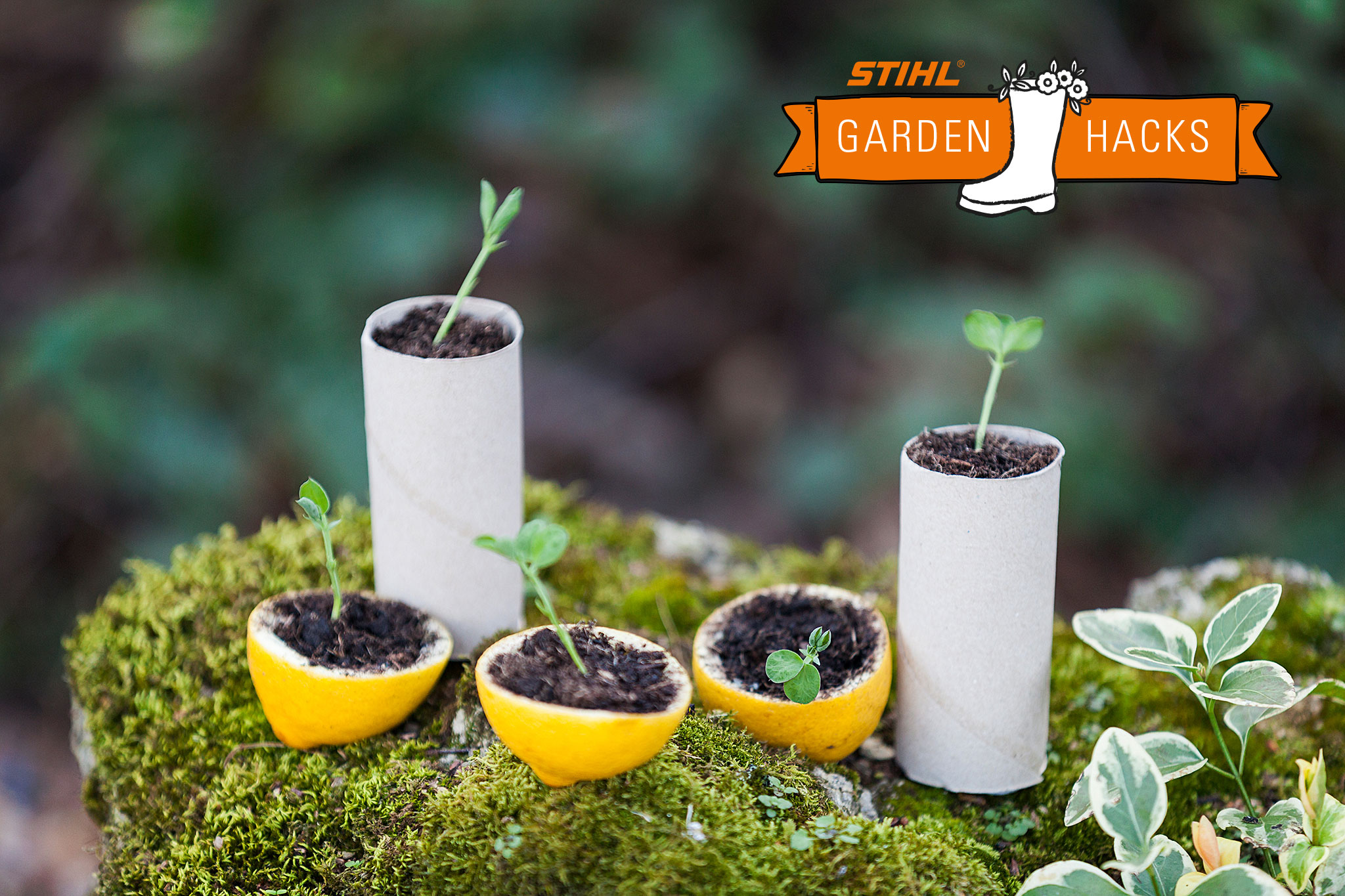 going about a third of the way up, and fold the segments into the middle as you would a box. Fill your new little pots with soil and put them in a waterproof container. With used lemons, just scoop out any remaining inner, so you have the perfect place to pop in your seedlings.
Like the eggshells, these can transfer straight into your main flowerbeds and will compost themselves over time. Just ensure that the cardboard is completely submerged in soil if you're opting for our toilet roll route!
Turn an old colander into a feature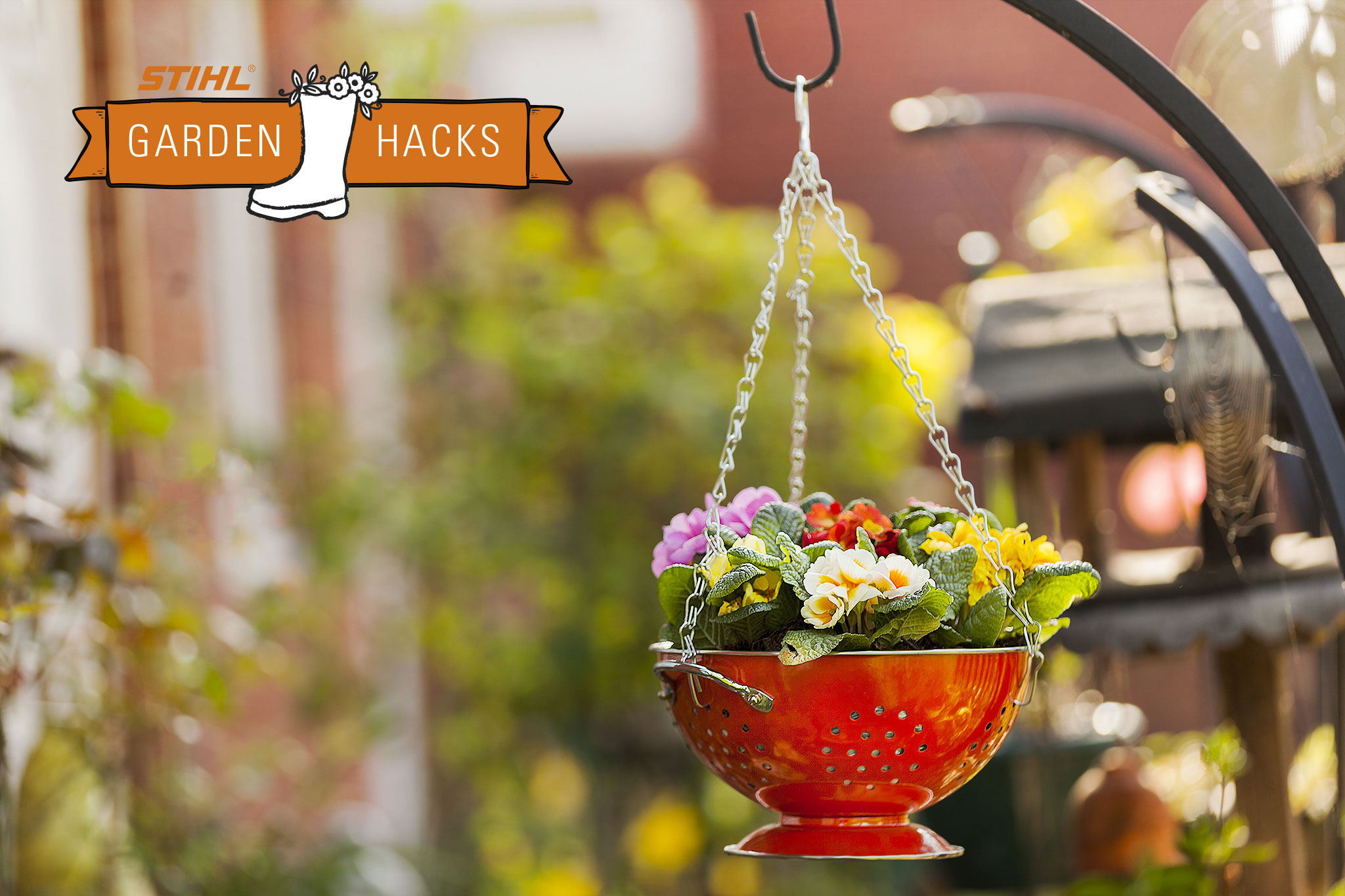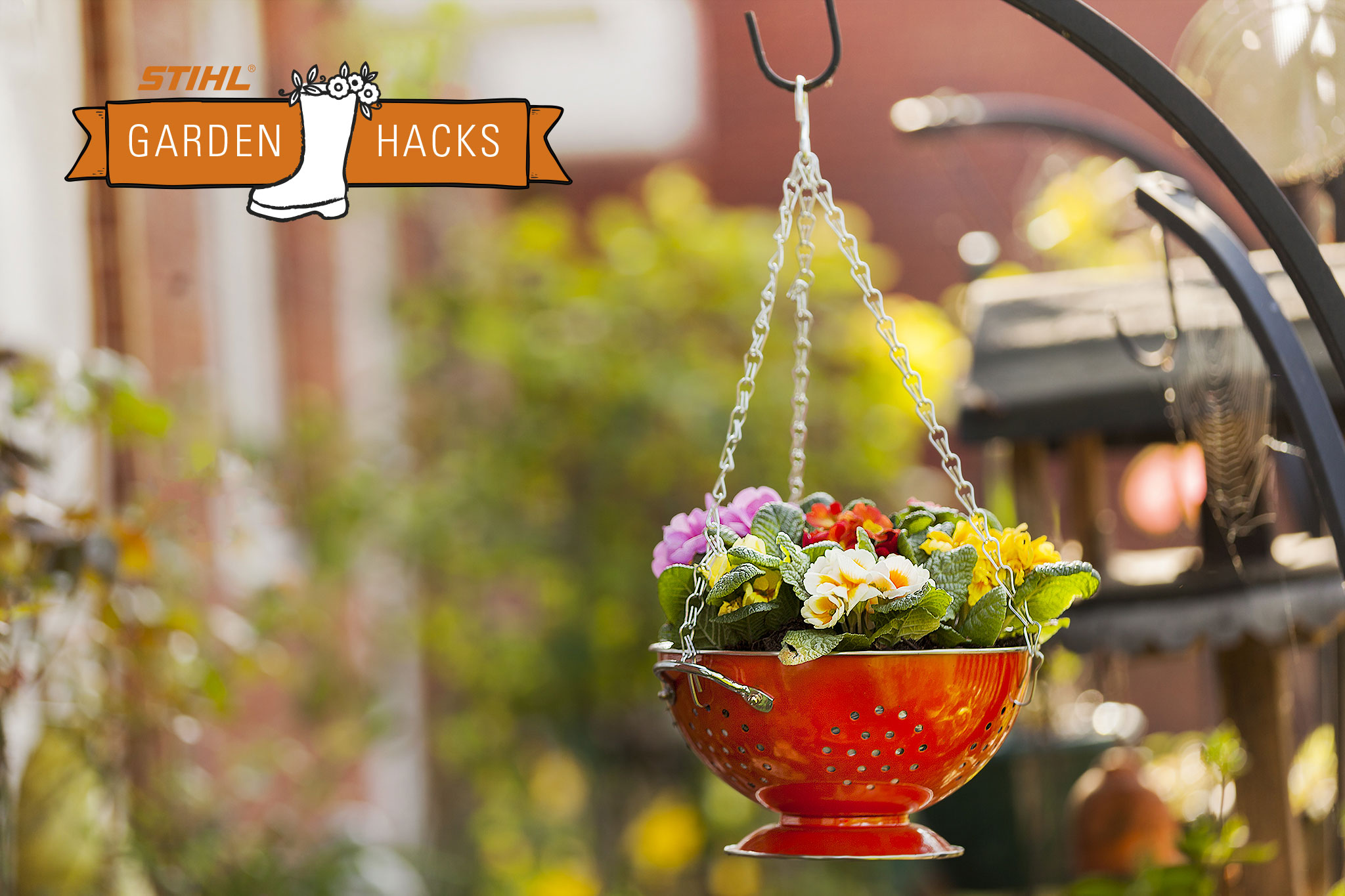 If you like the thought of a slightly more 'unusual' feature in your garden, and have an old colander around somewhere, then it can easily be re-designed as a quirky hanging basket. This would look great in a kitchen garden or close to a vegetable patch!
To build your own, simply tie a rope or chain through some of the top holes on the colander, we wouldn't advise using the handles, as this'll cause the basket to be unbalanced. It's also wise to line the colander to stop the soil and moisture immediately escaping. You could use a bin liner or pick up some specialist liner at your local Garden Centre.
Don't lose track of your plants with plastic forks
Keeping track of different plants and where they're planted can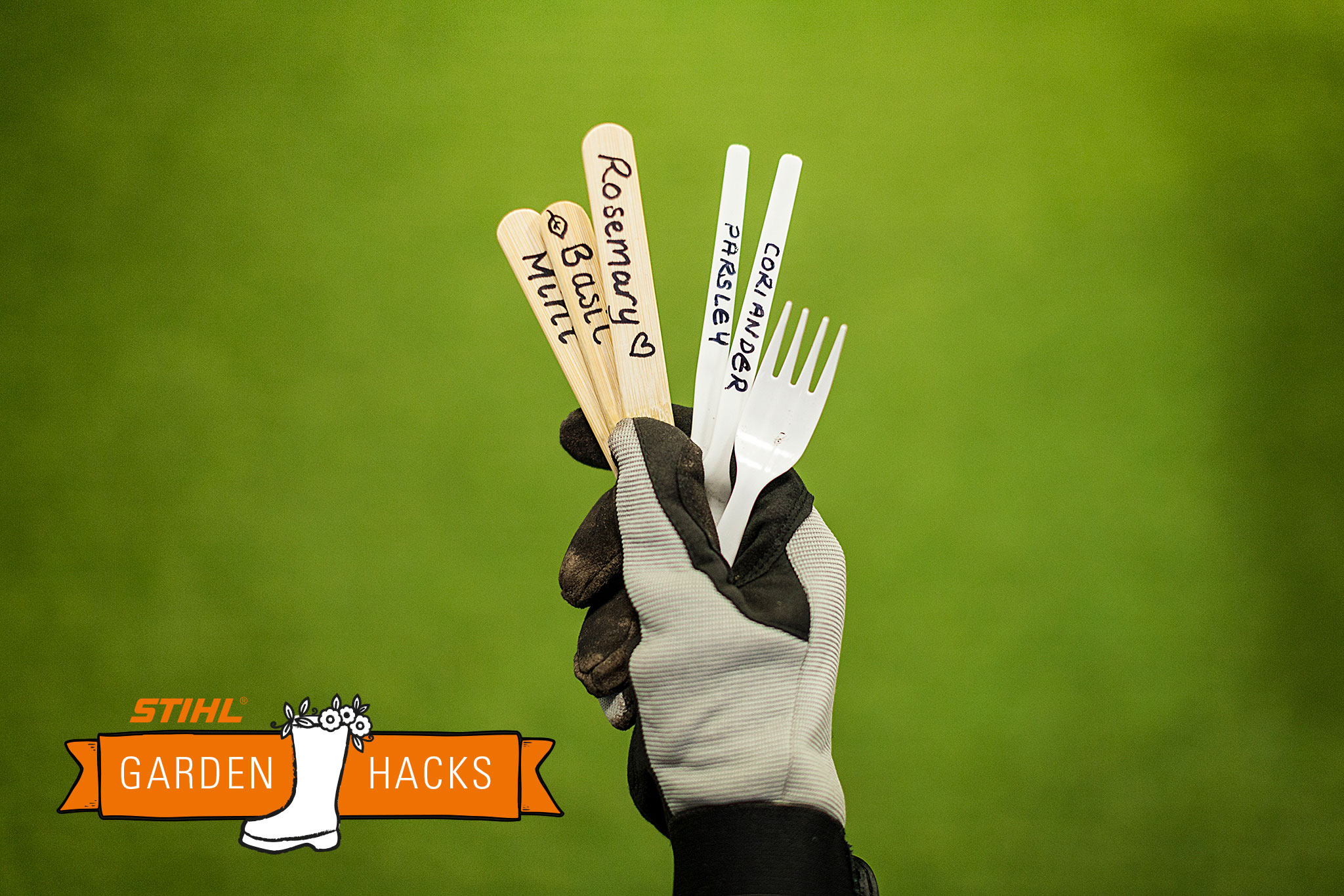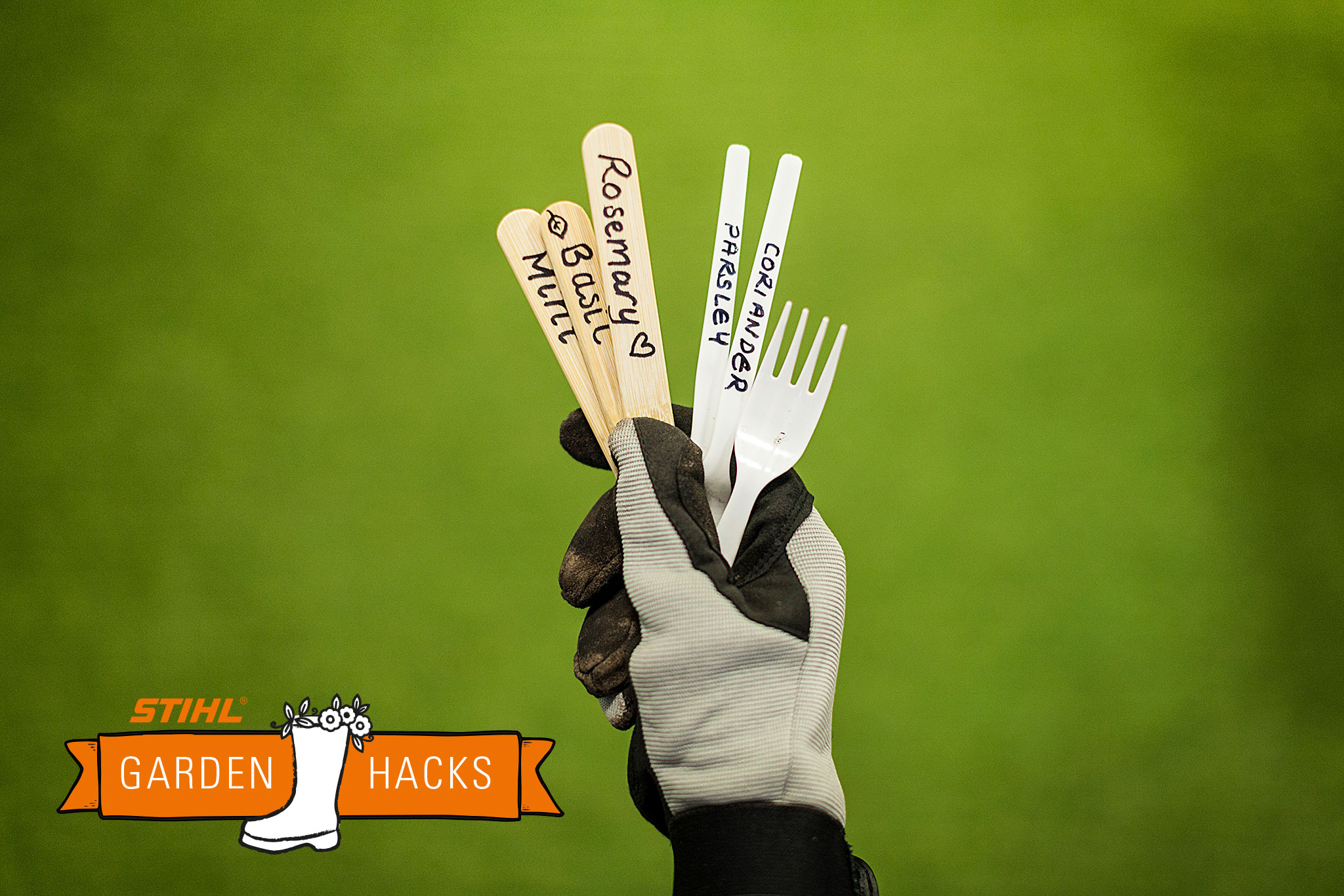 be challenging. Avoid confusion by labelling your
plants – so you know what's what. While some come with a handy label, others might not, so try using a disposable fork from a takeaway, or an old lolly stick. Just make sure to press them into the soil so they survive the worst of the weather, and use a waterproof marker so the ink doesn't run!
Change your plants quickly and sneakily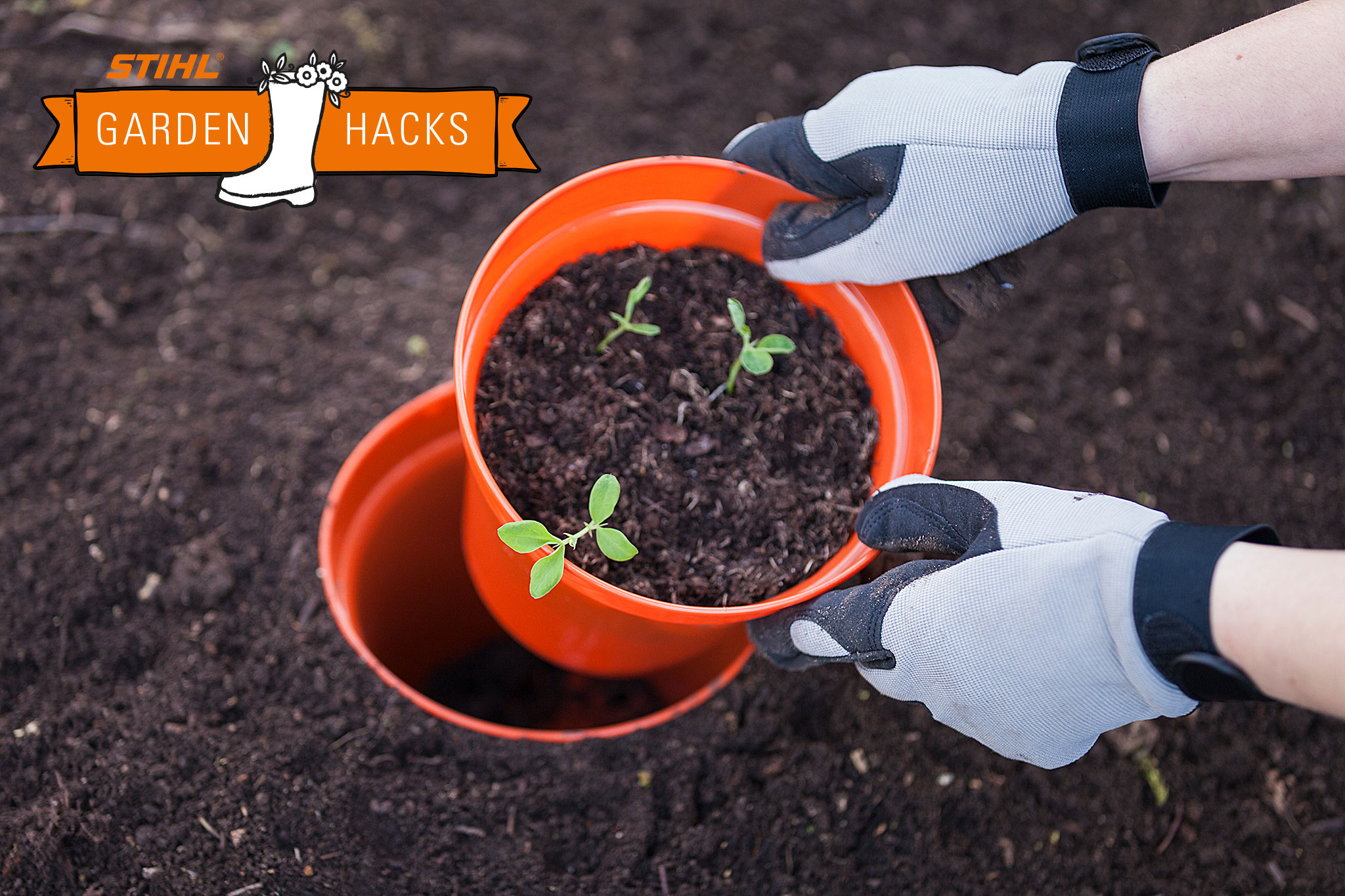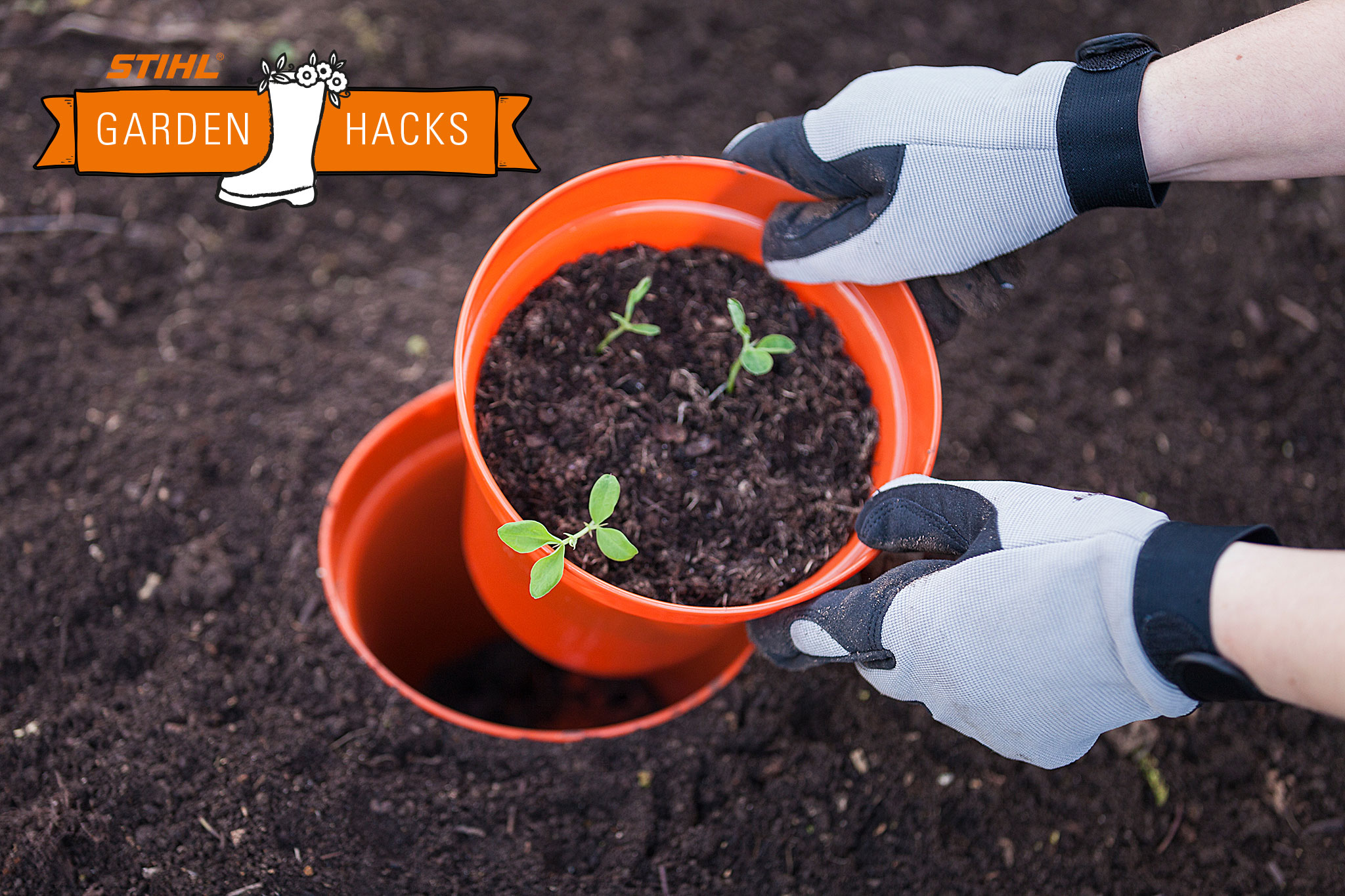 If you want to keep your garden looking fresh, changing plants out is an effective way to do so. Swapping a spring bloomer for a summer flower will keep your garden colourful for longer. To do this easily, bury empty plant pots in your flowerbeds, so when the season changes, you can quickly and easily swap the old internal pot, for the new one full of seasonal blooms! Make sure you cover any open space with soil to hide the pots.
Create a space-saving herb garden with a shoe rack
Using herbs from your own garden adds a sense of pride to any home-cooked meal, not to mention being as fresh as possible. But growing a range of small herbs can take up quite a lot of bed space.
One way to counter this is with a vertical herb garden. And the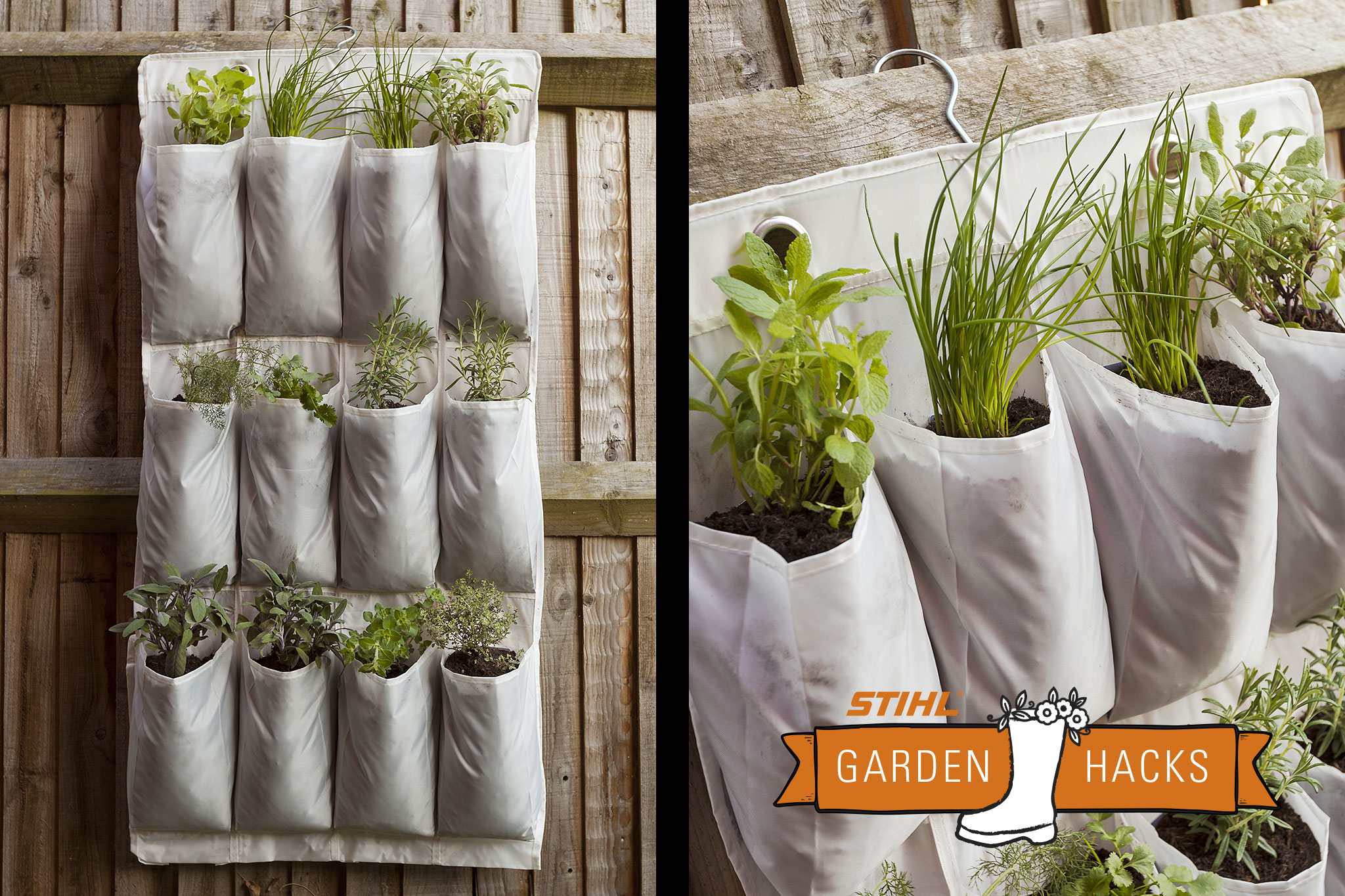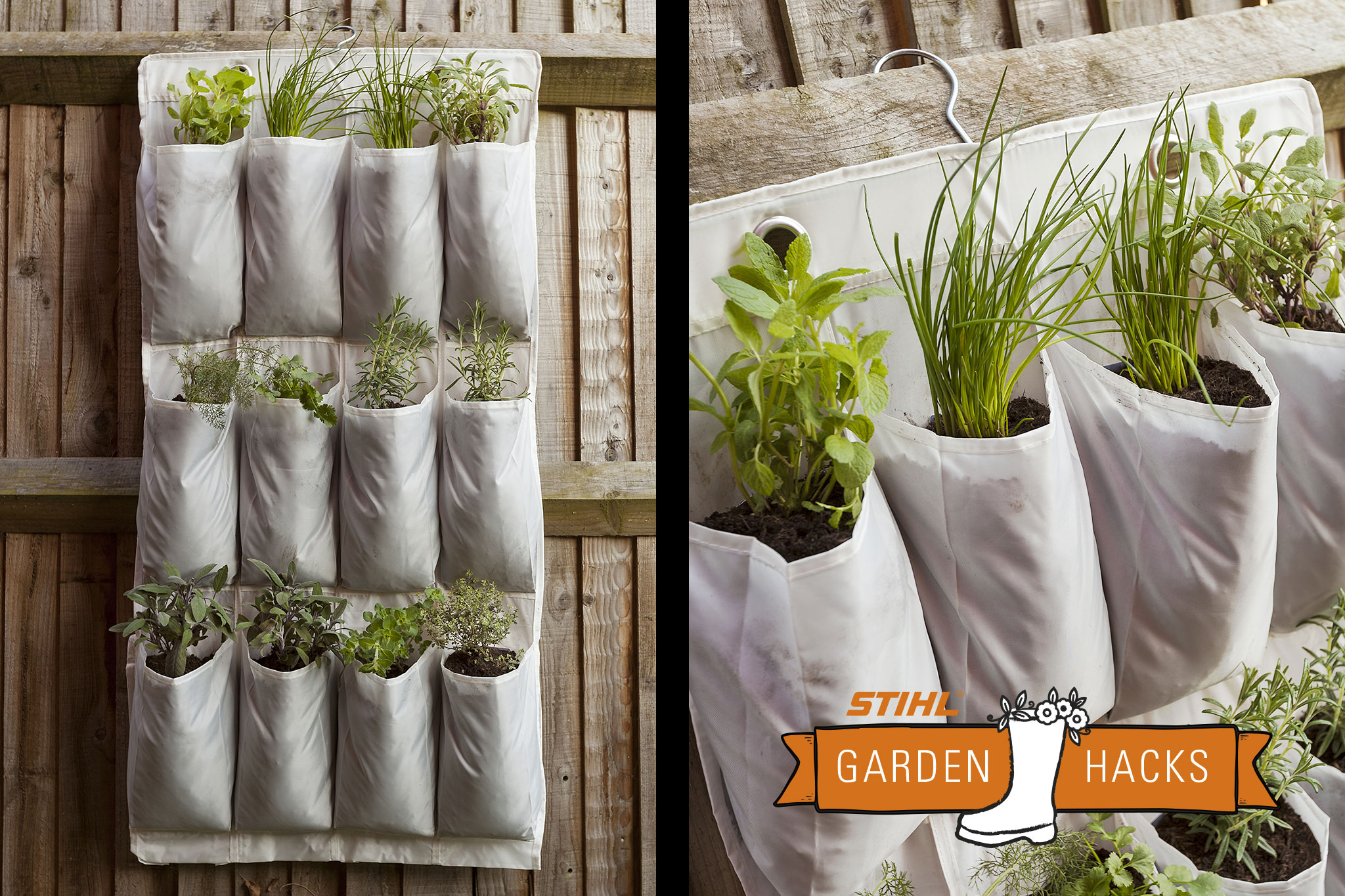 easiest way to build your own is with an old soft shoe rack. Make sure you get a rack that is nice and sturdy and choose a strong fence or door to hang it off, as it can get quite heavy once it's full of soil. Then simply fill each hole with high quality compost, plant your herb, and water well!
In order to help the plants grow effectively, place those that require the most sunlight at the top of the rack.