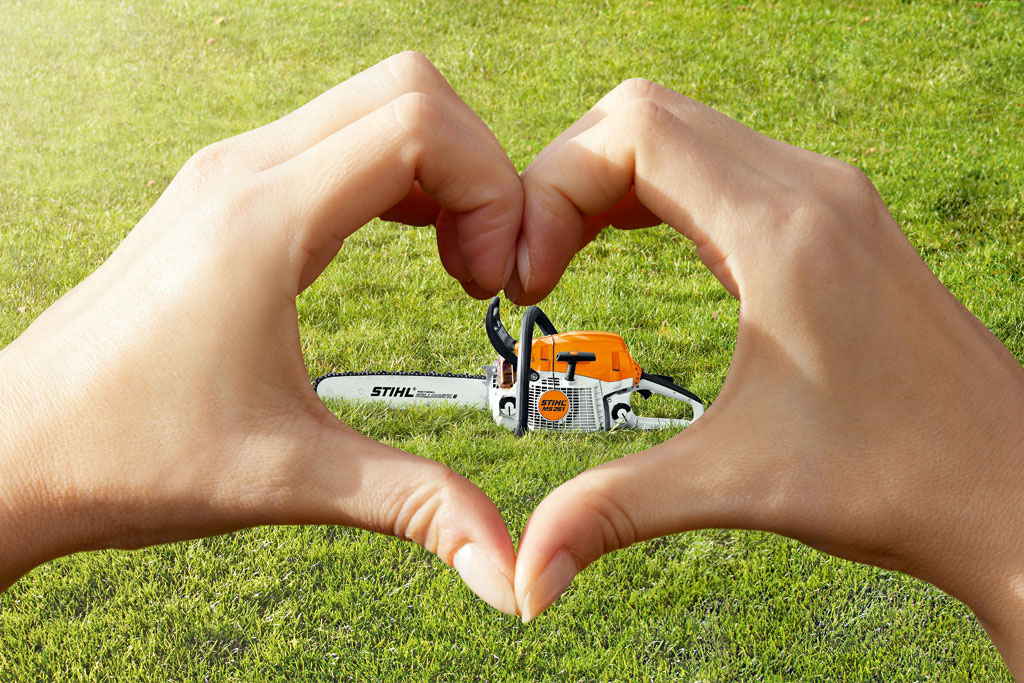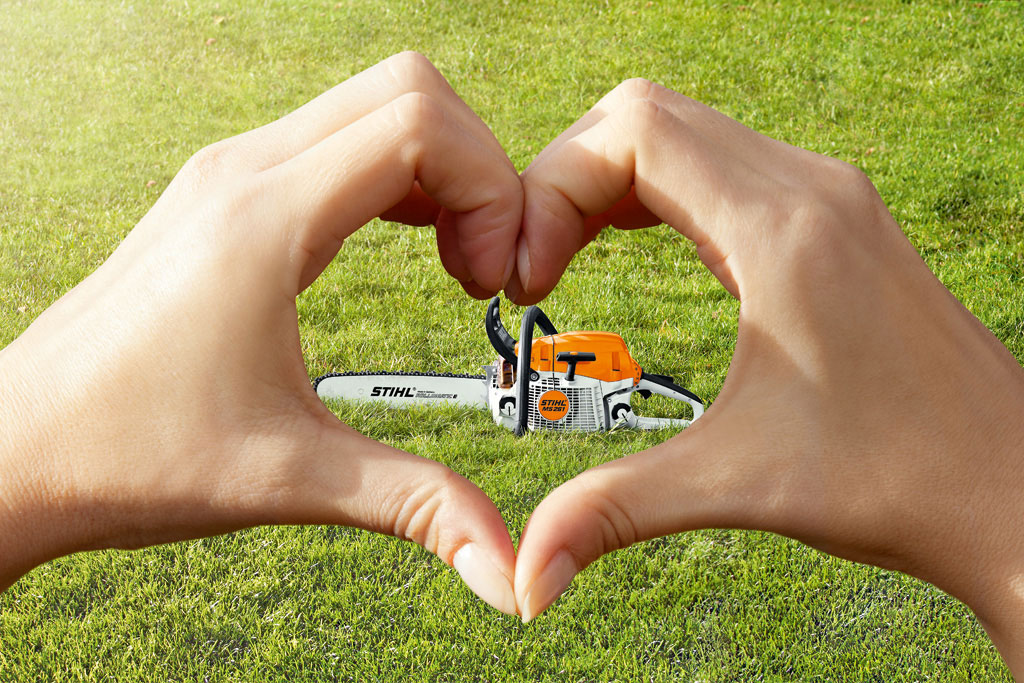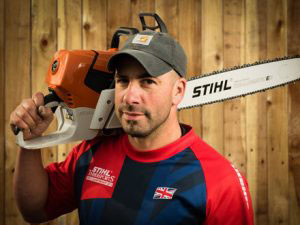 Let's be really clear – using a chainsaw can be dangerous if you're not using it correctly. That's why getting advice and guidance from the experts is no bad thing. Here, Chris Pratt, arborist and GB TIMBERSPORTS® athlete, has provided a handy guide to using a chainsaw.
---
Be prepared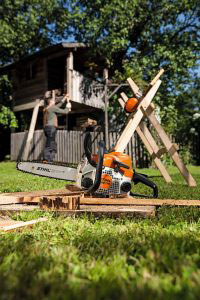 Before using a chainsaw it is important to thoroughly read the safety manual and ensure the safety features of the saw are functioning correctly. Test the chain brake to make sure the stop switch is working and the saw is in good working order. A sharp chain is one thing that is overlooked too often. I have seen many casual, and not to mention, professional users trying to 'rub' their way through a piece of wood with a dull chain.
A sharp chain means less pressure is being placed on the saw and less effort for you, the user. Saw sharpening is not a black art and can be carried out easily with a chain file kit. Modern saws now come with low kickback chains and bars, and are lighter and more ergonomic to use.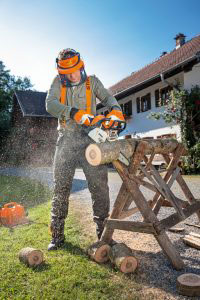 When you're ready to work it is important to ensure that the piece of wood that you are cutting does not move and also that you have good footing and will not slip. Make sure you do not try to overreach to get a cut done. Always move as close to the log as is safe to do so. If you are cutting lengths of firewood, a saw horse is a good investment and will hold the wood safely and at a good height.
Choose wisely
A chainsaw might seem an unlikely purchase for most homeowners and gardeners, but it's not as unusual as you might think. Chainsaws are often purchased by rural property owners or tree and timber owners, as owning a chainsaw will make any simple tree surgery or sawing firewood a much cheaper and easier process.
When making this purchase, it's important to consider your needs to ensure you make the practical choice. Chainsaws obviously need to be powerful, but it's also vital that they're comfortable and manageable, so that they're safe for you to use. The same chainsaw will not suit everyone.
Choose a well-balanced, lightweight model, especially if you're a novice chainsaw user, to be sure you can handle it with ease. Features like an inertia chain brake, side chain tensioning and an anti-vibration system can make all the difference. This terminology isn't scary – to understand what these terms mean and the benefits for you, talk to your local STIHL dealer who will be able to offer guidance and help you choose the perfect model for your needs.
Stay safe
Safety is always key when using any power tool and chainsaws are no exception. The correct personal protective equipment (PPE) should be worn and with newer, lighter materials, this clothing has never been more comfortable. The new ranges of STIHL PPE make working safely a breeze. Ear and eye protection plus boots and gloves are all easily available through your local STIHL dealer.