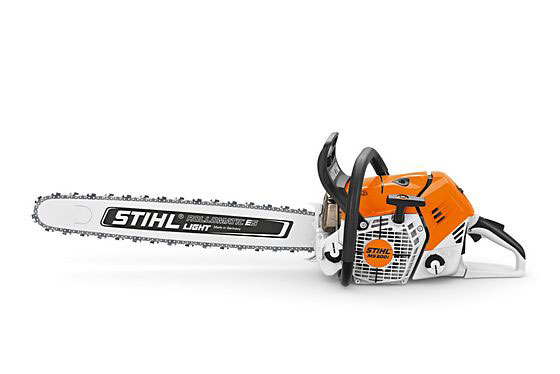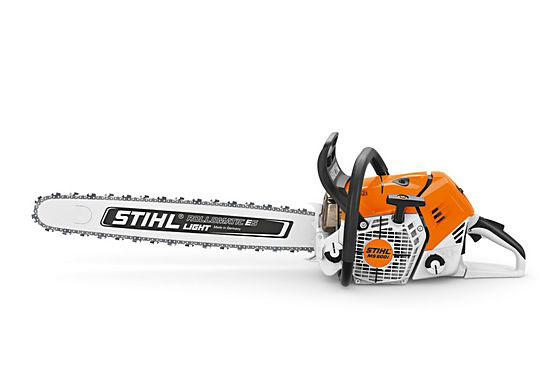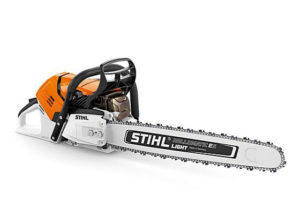 STIHL is introducing the new chainsaw that every professional user will want – the MS 500i. The world's first petrol chainsaw with electronically controlled fuel injection will be lighter than current saws, but will produce optimum performance, accelerating from 0 to 100km/h in only 0.25 seconds. With no need for a carburettor, the saw delivers the fuel in a much more efficient way than a standard saw, whilst giving a performance that you can rely on when you are using your chainsaw day in, day out. The saw has also been designed to be simple to operate and user-friendly.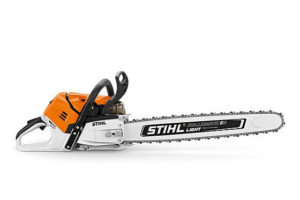 Living up to our reputation of innovation in petrol power tools, our Research and Development Team have delivered a game-changer once again. The saw begins production in 2018 with the first models available in Great Britain in early 2019.
The MS500i is expanding our already extensive range of chainsaws.
Follow our Facebook page to hear all of the information about the GB release date first!