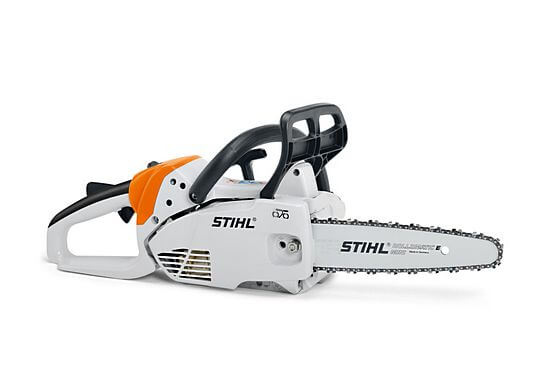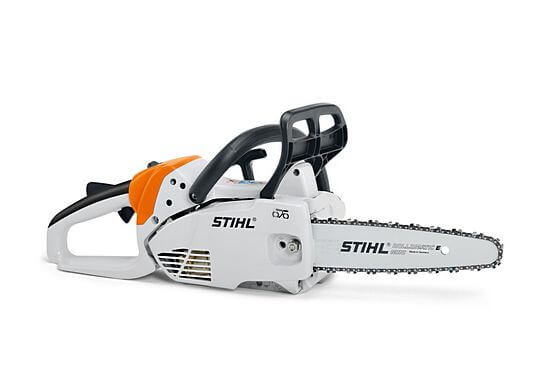 STIHL's MS 150 TC-E top-handle chainsaw has long been a fond favourite in the arboriculture world as a light, yet very capable chainsaw for crown reductions, deadwood removal and crown lifts. And the MS 150 C-E back handle version is equally popular with chainsaw carvers and domestic users wanting a lightweight, easily manoeuvrable saw.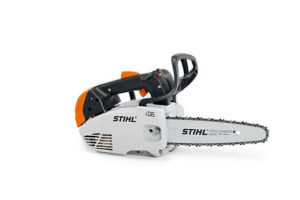 But here at STIHL, we are always looking to improve our products and this autumn sees the launch of the brand new MS 151 TC-E top-handle chainsaw and MS 151 C-E back handle chainsaw. We have kept the key, well-liked features of the MS 150, but made comprehensive improvements, including a new piston with a domed top, a new cylinder and a new exhaust.
The combination of all of these changes give a welcome 10% increase in power, from 1.0 kW to 1.1kW, and an even greater increase in torque (15%) from 0.95 Nm to 1.1 Nm. After all, who doesn't like a power upgrade? Particularly when the weight of both these models remains the same! The displacement and other components are the same too, however, this new piston, cylinder and exhaust work to reduce emissions and fuel consumption compared to the MS 150.
Both of the new MS 151 models still feature STIHL's 2-MIX engine. Our 2-MIX technology separates the exhaust emissions from the unburnt gas, so minimises unburnt gases leaving the engine before combustion, which can happen with a normal 2-stroke engine. This 2-MIX technology helps with increasing power output whilst reducing fuel consumption.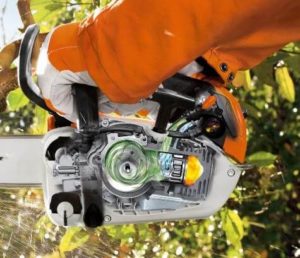 They both still have our innovative ErgoStart technology too, so it's much easier to pull over the saws when starting them – a handy feature, particularly when you're up a tree.
To make sure your chainsaw has optimum performance, we would recommend using the MS 151 with the best quality fuel. MotoMix is STIHL's patented fuel formulathat has been created especially for 2-stroke engines – making it the perfect partner for the MS 151. Made from a combination of specially created fuel and HP Ultra oil, this pre-mixed formula means you won't have to worry about mixing fuel yourself, and you get the best performance from your saw.
Both the MS 151 C-E top-handle chainsaw and the MS 151 TC-E back handle chainsaw are available now – find your nearest STIHL dealer today.