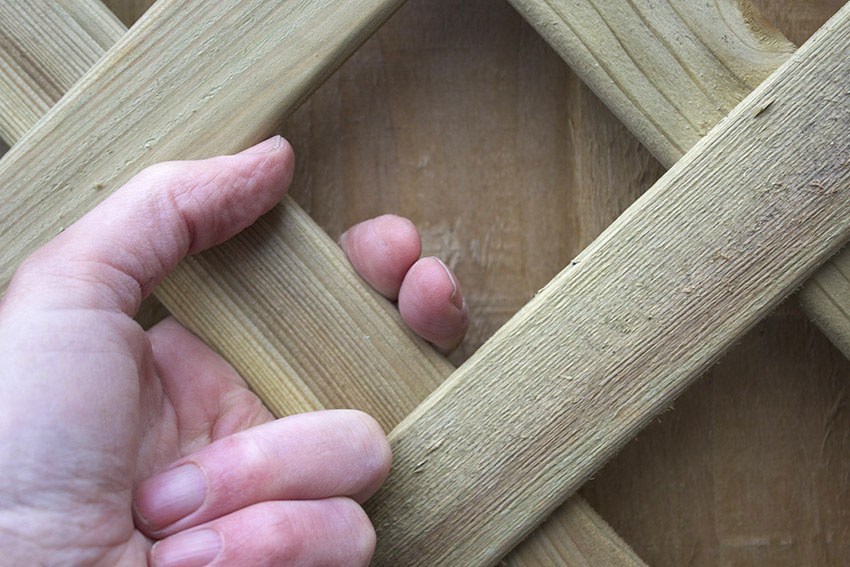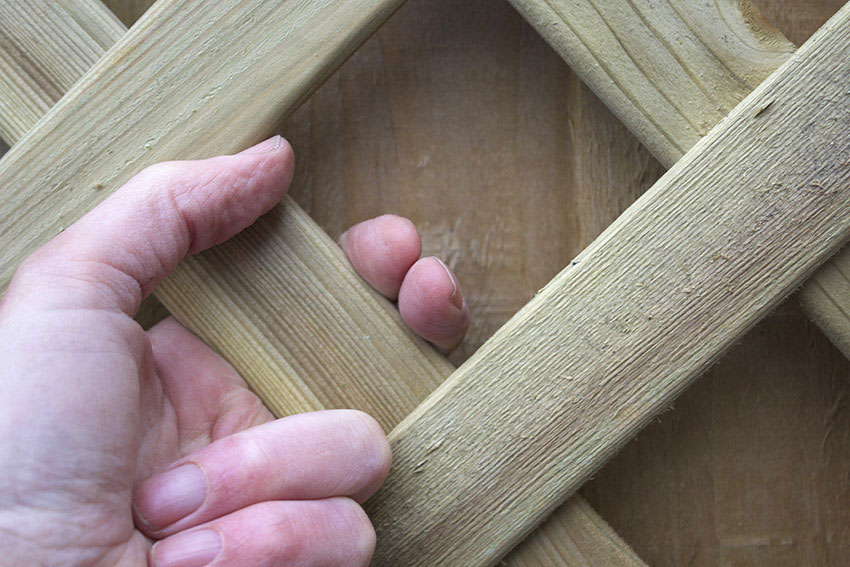 Last year the ferocious winds that blew through the Mendips finally felled my rickety old fence so a sturdy new wooden replacement was erected. It looks splendid too – four foot tall at the back of the garden to allow for maximum light, rising to six foot near the house to give the neighbours some privacy while doing their outdoor yoga. But as magnificent a structure as it is, the higher part, in particular, looks bare and is crying out for something green to shimmy up its overlapping slats. So I've picked out a trellis for a few climbers to cling to, providing some much-needed colour through summer.
Choosing the right trellis to put up
When choosing the right garden trellis to put up to suit your needs and requirements, there are a few considerations to take in. The first is size. You want a trellis that is big enough to contain whatever it is you're growing up it, but not so big that the attached plant doesn't look lost and lonely in the middle. Most trellises are designed to fit between the top and bottom of a fence, against the side of shed or a wall, but you can get some that are made to tower above the top of the structure on which it's attached. If you're going for this oversized approach then bear in mind that, in building regulation terms, a trellis counts as a fence so any local restrictions you have in place regarding fence height will also apply to a trellis.
The next thing to consider is what design and material to opt for. A glance at the trellis section of some gardening websites will show more options than you ever imagined possible and, while your choice will probably be a mostly subjective one on the trellis design, it's also worth having a degree of objectivity. Some flower plants, such as sweet peas, just need the trellis for an extra bit of support, so will cope with cheaper, less sturdy structures, while others that produce masses of leaves or weighty fruits will require a more permanent, sturdy trellis that can bear the weight of their growth. Structures made of natural willow branches look lovely with a cottage garden planting scheme, while some of the more formal options may look smarter when fixed to an expanse of painted wall with larger plants attached. And if you're covering it with something that dies back over winter then keep in mind what it will look like during these barren months.
I'm planning on training some clematis plants up my garden trellis for some summer colour so, to keep up with the smart appearance of my new fence, have gone for a tidy, framed lattice trellis, which should blend in neatly with the natural colour of my fence.
How to put up your trellis
Before excitedly running to the shed for your power drill, it's worth checking to see if there are any steps that need to be taken before putting up your trellis such as making it ready for outdoor use. Mine has been pressure treated to make it rot resistant, but if yours hasn't then coat it with some protective wood treatment and allow to dry before fixing in place (once in situ you'll only be able to coat one side and will make a mess of the structure behind it).
Now that your trellis is ready to be hung there's another important thing to check: is it designed so there will be a gap between the trellis slats and fence, or will it sit flush to the structure you're fixing it to? If the latter then you'll need to fix some battens to your wall or fence first: plants need to have space behind the trellis for their tendrils to weave around and grip onto – as a guide you should be able to wrap your fingers behind the slats with room to spare. Battens between 30mm and 60mm will give you ample depth and good rigidity. Make sure they're also treated for outdoor use before fixing, then screw these to the fence or wall where the top and bottom of the trellis will sit (with an optional batten in the middle if you have a large structure to attach). Once in place simply screw your trellis to the battens. My trellis has a wooden frame so the slats within naturally sit away from the fence – all I need to do is screw it directly into the fence. You should also make sure the bottom of the trellis is a little way from ground level – even treated wood might eventually rot if it's in constant contact with the wet ground beneath it.
With some garden trellises, such as those made from willow sticks, screws are of no use. If you've got one of these then first fix battens in the top and bottom positions and secure the trellis in place either with large galvanised staples (which can be surprisingly tricky to hammer in) or by fixing screw hooks that enable you to hang the trellis – not quite as sturdy in windy conditions but it does give you the added advantage of being able to lift down the trellis when nothing is growing up it's willowy structure.
My lattice trellis is now securely in place and all I have to do is pick out a clematis and encourage it to take a hold.
My lattice trellis by Grange Fencing was supplied by our friends at GardenSite https://www.gardensite.co.uk/landscaping/madeley-lattice-trellis-18m-x-09m-from-grange.htm