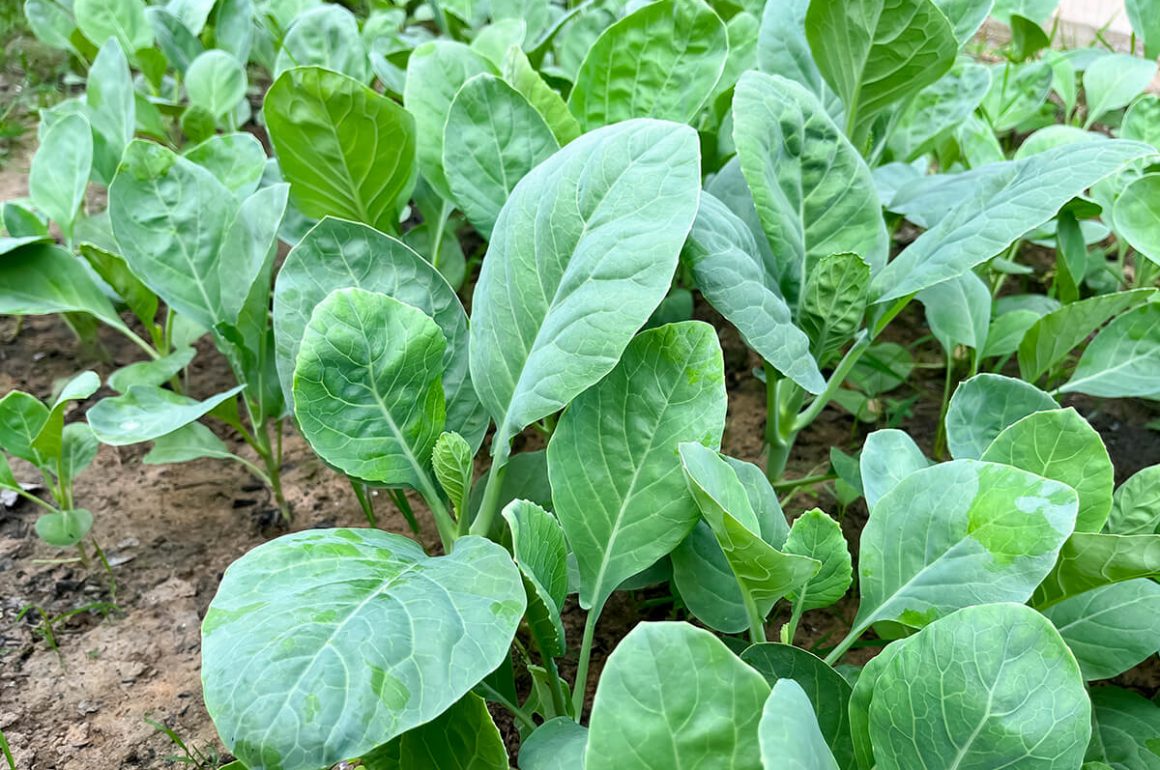 The late summer months of August and September is the time we do most of our vegetable harvesting. There are beans to be picked, roots to be dug, leaves to be cut and all sorts of squash and pumpkins to be wrestled from their tough, snaking stalks. And as we harvest, patches of bare earth will begin to expand, begging to be filled with more vegetables.
But what seeds can we scrape together to be sown during these hectic harvesting months? More than you might imagine and, even better, some of them might even be ready for a harvest during winter. Here are five of our favourite vegetables to sow in the late summer…
Lettuce
Among the vast amount of lettuce varieties are many that can be sown as late as September, growing quickly enough to give you a salad harvest before the worst of the winter kicks in. To help them along a bit you can stick them in cloches or swaddle them in horticultural fleece. The extra warmth will be gratefully received, particularly if your garden is hit by an early cold snap. Choose a loose leaved cut-and-come-again type and you can start picking when the first lettuce leaves are big enough, rather than waiting for a full head of lettuce to develop.
Radish
Supplement your leafy lettuce salad with some crunchy radish roots. This is such a champion speedster that it regularly wins garden gongs for both 'first vegetable to be harvested in spring' and 'last veg to be sown in summer.' 
Spinach
This leafy green is prone to bolting in the height of summer, so wait until the hottest days have passed and then give it some space in a vegetable bed. When it gets going you might even get regular pickings right through winter and into early spring. 
Chinese Broccoli
This is the kind of vegetable we like: quick to grow, quick to cook and jammed full of healthy vitamins. It's more like purple sprouting or tenderstem broccoli than the big, round veg packed with florets, and you can eat everything that grows above ground – stems, leaves and flowers. Cut Chinese broccoli as required for cooking or use the young leaves in salads.
Pea Shoots
Fancy a restaurant standard garnish on the side of your plate? Or something a little different among your salad leaves? Then grow some peas and harvest their shoots when young. For winter sowings you might want to borrow some space in a greenhouse, polytunnel or kitchen windowsill as they won't appreciate a garden if it's cold and wet. They're happy to be packed into plant pots and if you cut them en masse when around 15cm tall, leaving the base of the stems intact, this will likely result in at least one more subsequent harvest.
Will you be sowing any vegetables in late summer? Let us know your favourite vegetables for winter harvests in the comments below.