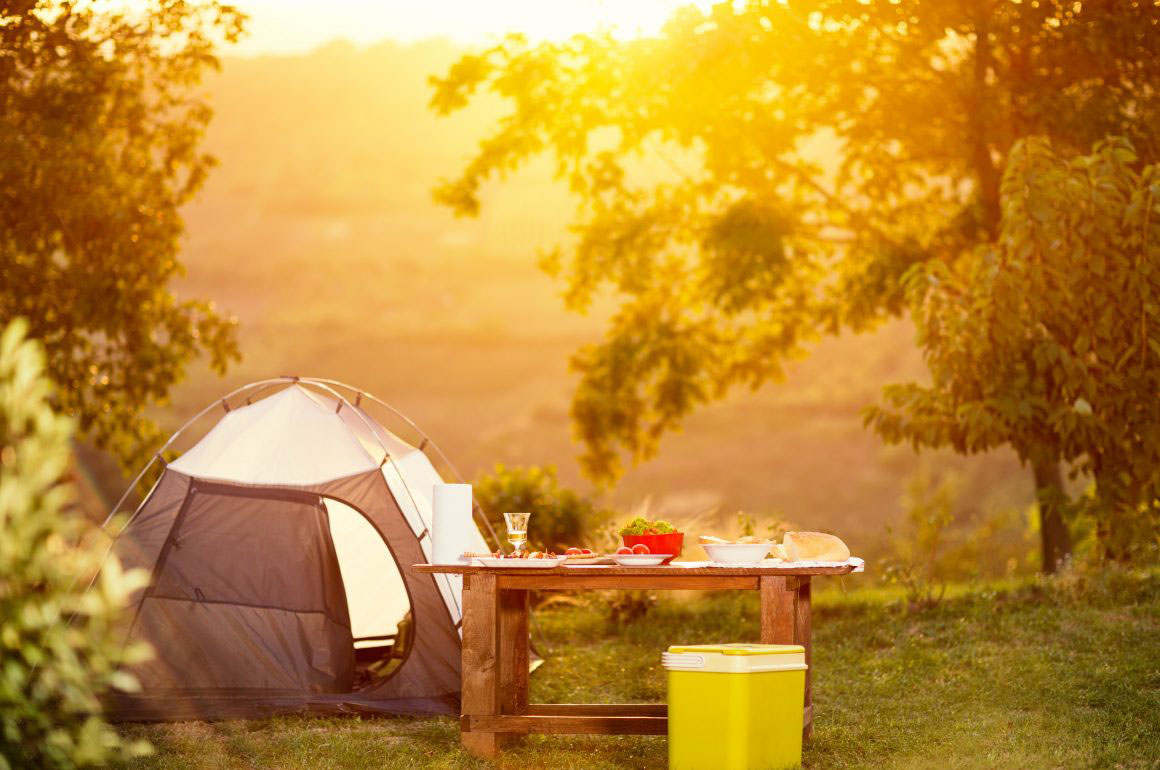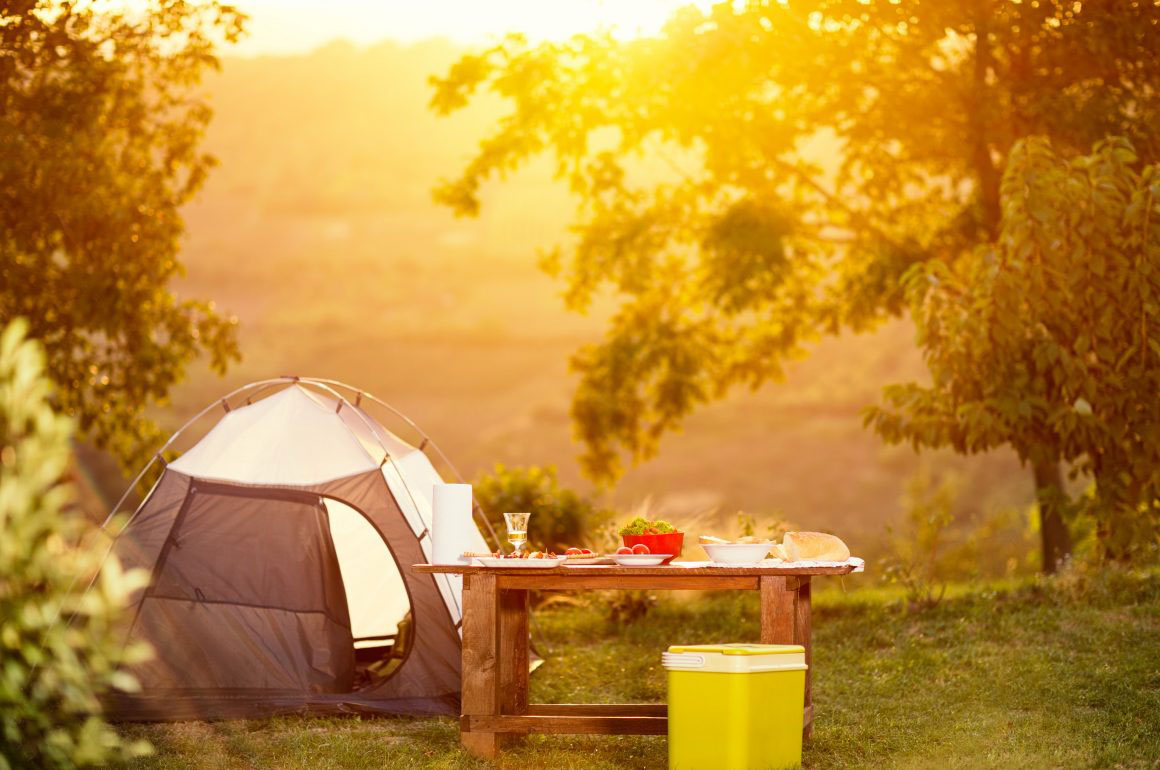 With the holidays upon us, and the festival season in full swing, thousands of people will be grappling with pegs and poles to erect tents for temporary summer accommodation. Finding the best spot in a large field can be a challenge and a source of arguments for anyone camping as a group. There are no guarantees to getting it right – even a change in direction of the wind can turn a quiet night into a noisy one, as tuneless sing-a-longs drift into your space from afar – but there are a few things you can do to increase your chances getting the perfect pitch. Here are our five top tips…
Off the beaten path
Your first act on arriving at any campsite will be deciding on what part of the field to head for. Nearest the entrance and amenities is an immediate no-go zone – this will see the most footfall, making it one of the noisiest locations, the most likely to have guide ropes pulled out by stumbling boots, and the muddiest should your stay be blighted by rain. Trekking to the other end of the site isn't a bad idea, but any fire-starting, late-night-crooners will often have similar thoughts as it's furthest away from anyone providing site checks. Stopping short of the back, while heading off the beaten path, is usually the safest bet, but this is also likely to be the hardest spot to find when you return in the dark. To avoid aimless searching make sure you look out for some permanent markers, such as trees or gates, to help you navigate back to the comforts of your own sleeping bag.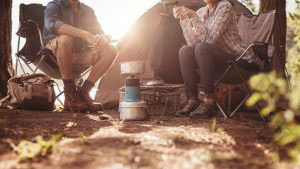 Choose your neighbours
If you're one of the first campers on site the temptation is to find a spot as far away from other tents as possible. But be warned: the chances are you'll return to be surrounded by party-ready gazebos on all sides, which is fine if you're a party animal too, but less clever if you're hoping for a peaceful snooze. It goes against British instinct, but you're much better off setting up close to any fellow campers who you think are most likely to synch with your camping lifestyle. Admittedly, this takes some guesswork, but it does reduce the risk of dodgy neighbours.
Beware the family zone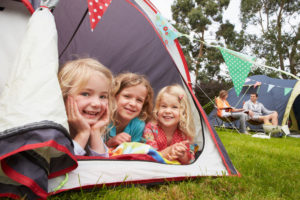 If you're travelling with children, family zones are a great idea. They're generally much quieter at night and your kids might just find a new friend or two to keep them happy. If you're without children you might think being close to the family zone gives you more chance of a decent kip – but while it's likely to be quiet when you turn up for bed late at night, you can say goodbye to a lie-in. Our group once snoozed peacefully for a few hours, smug with our family zone discovery, before being awoken at 5.30am by children using our tents as goal posts…
The lie of the land
While most campers dream of a perfectly flat patch of short grass on which to pitch, slightly sloping ground is no bad thing, so long as you set up in the right direction: with the tent's opening at the lower end of the slope. We know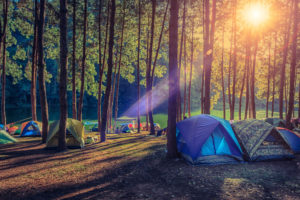 plenty of people who have been awoken by rivers of rain trickling down the hill and into a gap in the zip, so get it right to avoid a wet wake-up call. And, of course, the higher up the hill you pitch, the better.
Gimme shelter
One of the joys of camping is being among the elements, with only canvas between you and the stars. Hopefully your tent will keep the rain out, but it's still a good idea to minimise the impact of gusty winds wherever possible. Pitching under a tree may seem like a canny move, but you'll do well to get your tent pegs through the rooty ground and those gusts of wind are likely to send branches crashing onto your tent, so avoid at all costs. An adjacent hedge is a much better option, not only will it act as a wind-break but it will also prevent you from being completely hemmed in by other tents. A hedge can also be handy for any late night calls of nature, just be sure to check for hidden ditches before darkness descends.
---
"If this has inspired you to book your next camping trip today, why not book a pitch in the Camping and Caravanning Club Site at BBC Countryfile Live at Blenheim Palace from 3rd -6th August so you can see all the show has to offer, including the STIHL TIMBERSPORTS® British Championship which will be held on 5th August on the STIHL Stage. Don't miss your chance to see the original extreme sport in action!"