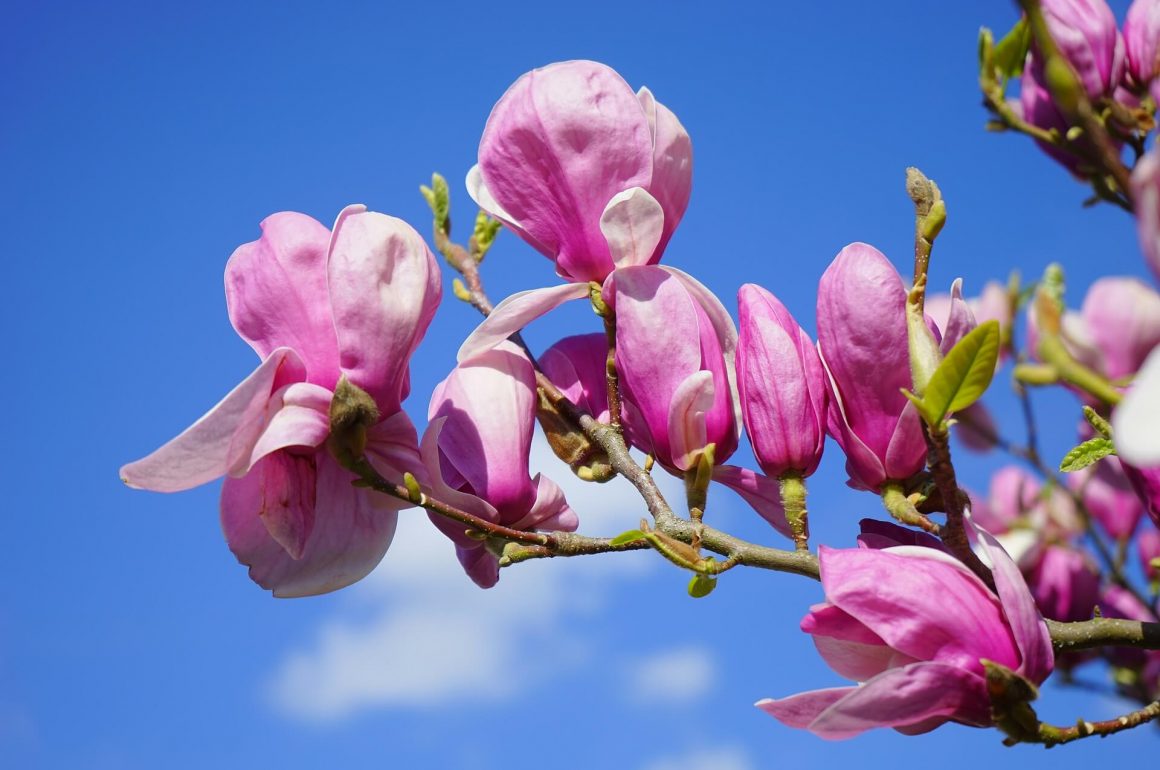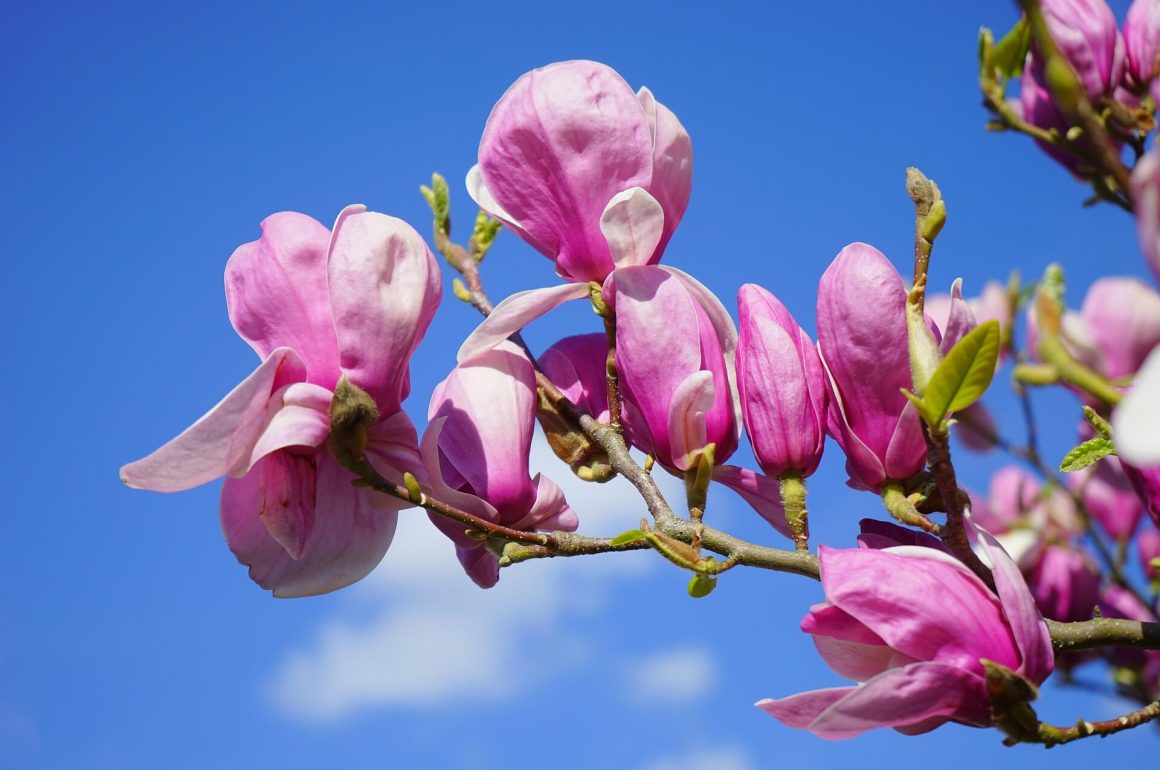 At last! After what feels like an eternity in hibernation, winter is finally losing its grip. All around, the signs of spring are putting in an appearance. Cheerful snowdrop flowers are giving way to swathes of golden daffodils and it won't be long until cherry blossom is out in force.
Garden ponds will soon be brimming with frog spawn; the first bees and butterflies of the season are preparing to take flight and it's only a matter of time until the gentle hum of lawnmowers indicates that lawns are being given their first trim of the season. Even though it's still chilly, tulips and alliums are already breaking through the soil, ready to put on a floral fanfare that often coincides with the RHS Chelsea Flower Show in May.
As gardens awaken from their winter slumber, gardeners are waiting with bated breath for the clocks to go forward (it's on Sunday 27 March 2022, in case you're wondering). Yet, after relentless storms and torrential rain in recent months, our gardens can look far from glorious at this time of year. The evenings may be getting lighter, and the weather is gradually warming up, but garden borders of perennials are yet to spring into life and moss-infested lawns remain strewn with debris from winter gales.
Planting spring-flowering shrubs holds the key to transforming barren plots into a springtime wonderland. Not only will these woody wonders add height and structure to gardens, but they'll reliably bloom year after year – without gardeners having to lift a finger.
Even if you're new to gardening, there's a host of bulletproof spring flowering shrubs that demand little in the way of pampering and promise to celebrate the arrival of spring with magnificent fanfare – here's my pick of the best.
1. Forsythia
The golden yellow flowers of a forsythia bush, which cloak bare branches early in the season, are one of the most heart-warming spectacles of spring. Forsythias are large, upright shrubs, ideal for adding height and privacy to gardens, and can make a beautiful flowering hedge. They're super hardy and tolerant of all soil types. Even Alan Titchmarsh has described forsythia as "indestructible". Try Forsythia x intermedia 'Lynwood Variety' for a blanket of vivid yellow flowers at the back of a border, or 'Goldrausch' for larger than average flowers with real wow-factor. Where space is at a premium, 'Fiesta' packs a punch with deep-yellow blooms on compact plants.
2. Lilac
Lilac is one of the showiest of springtime shrubs, bearing huge panicles of fragrant flowers in shades of white, purple or pink. Thriving in neutral and alkaline soils, lilac is the definition of a fuss-free garden shrub that rewards you year-after-year with magnificent springtime displays. Syringa vulgaris 'Madame Lemoine' is one of the most glorious varieties, carpeted with enormous, beautifully scented panicles of double white flowers. Or ramp up the spectacle with the striking blooms of 'Sensation': its dazzling purple-red flowers are edged in white, giving panicles a distinctive two-tone effect. Both will bloom from spring into early summer.
3. Flowering Quince
Chaenomeles, better known as flowering quince, is a classic early season favourite. Its loose shape makes a perfect addition to areas of informal planting, while quince plants work a treat when trained up against a wall. Blooming from March to May, Chaenomeles speciosa 'Scarlet Storm' is one of the showiest, thorn-free quince varieties with gorgeous red blooms, each sporting a contrasting yellow centre. Or for softer tones, try 'Moerloosei'. The naked twigs are smothered in white flowers flushed with pink before glossy, dark green leaves emerge.
4. Magnolia
The grand blooms of stately magnolias are the ultimate harbingers of spring. Magnolia stellata, with its flamboyant, star-shaped white flowers, is one of the finest magnolias for small gardens as flowering shrubs won't outgrow their welcome. For those who crave a magnolia bush with classic, goblet-shaped blooms, 'Heaven Scent' is the answer to gardeners' prayers, as plants are cloaked in statuesque pink flowers from spring into early summer, and they're beautifully fragrant.
5. Camellia
Even when they're not in bloom, the glossy evergreen foliage of camellia plants is a handsome addition to any garden. It is, of course, their profusion of springtime flowers that are worth their weight in gold. Keep your eyes peeled at nurseries for Camellia x williamsii 'Donation', hailed for its incredibly long flowering season (plants can bloom from February to May) with an abundance of large, soft-pink, saucer-shaped flowers. Or for truly luxurious blooms, try 'Black Lace' which is smothered in rose-like, deep-red petals. The only downside is that camellia blooms can take a battering in wet and windy conditions, causing flowers to turn brown prematurely. Keep your fingers crossed for a settled and sunny spring!
6. Pieris
Pieris combines fiery foliage with dainty flowers to put on a glittering springtime show. There's lots to choose from, and you won't go wrong with Pieris 'Forest Flame'. Leaves emerge in brilliant red before displaying shades of cream and finally green, while ivory-white, nodding flowers steal the show from March to May. Similar lily-of-the-valley-style blooms appear on the Pieris variety 'Passion', except they're a vivid pinky red.
7. Rhododendron
The magnificent blooms of rhododendrons are the most eagerly anticipated spectacle of spring. Renowned for huge clusters of showy flowers, rhodos need acidic soil to succeed. If your soil is alkaline, look for the new generation of lime-tolerant Inkarho rhododendrons, which can thrive in most types of fertile soil, or grow traditional acid-loving rhododendron varieties in a large plant pot of ericaceous compost. If space is at a premium, try the compact Rhododendron 'Scarlet Wonder', famed for its ruffled, crimson blooms. For a bigger gap in dappled shade, Rhododendron 'XXL' will be carpeted in extra-large white-and-pink, frilled flowers in late May and blooms last around a week longer than many varieties.
8. Ceanothus
Commonly known as Californian Lilac, ceanothus is one of the finest wildlife-friendly shrubs that can grace your garden. As temperatures rise and plants become carpeted in electric-blue flowers, nectar and pollen-rich blooms lure a host of bees, butterflies and moths. When it comes to creating a wildlife haven, Ceanothus 'Concha' is at the top of its game. In April and May, a profusion of indigo-blue flowers will be a hive of pollinator activity. No wonder this ceanothus variety holds a Royal Horticultural Society Award of Garden Merit (AGM) for excellent performance.
Have you planted any of these spring flowering shrubs? What plants do you love in spring? Let us know in the comments below.