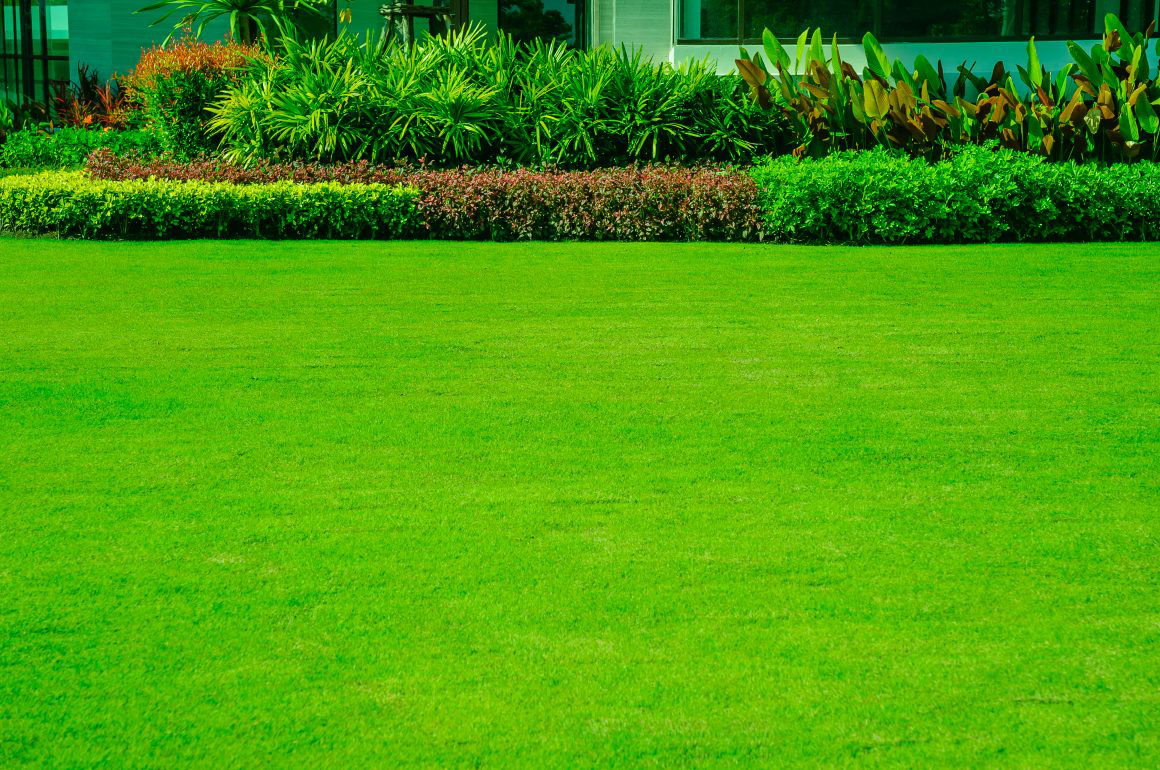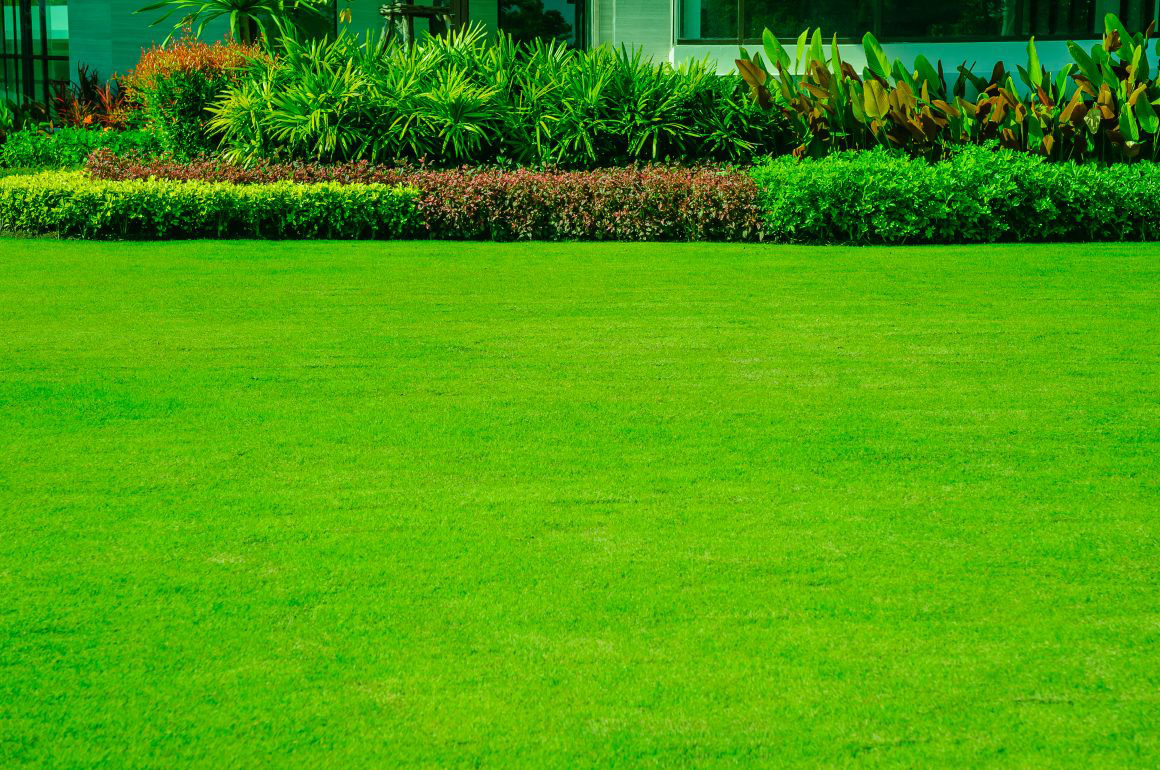 Do you dream of transforming that scabby area of your garden into a lush carpet of verdant green? Do you imagine skipping through dewy grass in bare feet, maybe turning a cartwheel or two before rolling around on the springy loam until your neighbours bang on the windows? Laying a lovely lawn is easier than you might think – here's how to do it.
Seed it
Seeding a lawn from scratch takes time and careful preparation, but great results can be achieved if you are prepared to put in the effort. First off, choose your grass seed depending on your intended grass use – a general purpose mix will be fine for a family lawn, but for those after bowling green perfection, you'll want to look for a slow growing, fine bladed blend.
Prepare your area by leveling out the surface as much as possible, slicing off any existing turf, removing stones and digging out any weeds. Rotovate or dig the soil to a depth of 25mm, and add in some well rotted manure before firming it down by walking over the area. Give the area a good going over with a rake, then sprinkle on some general purpose fertilizer for good measure.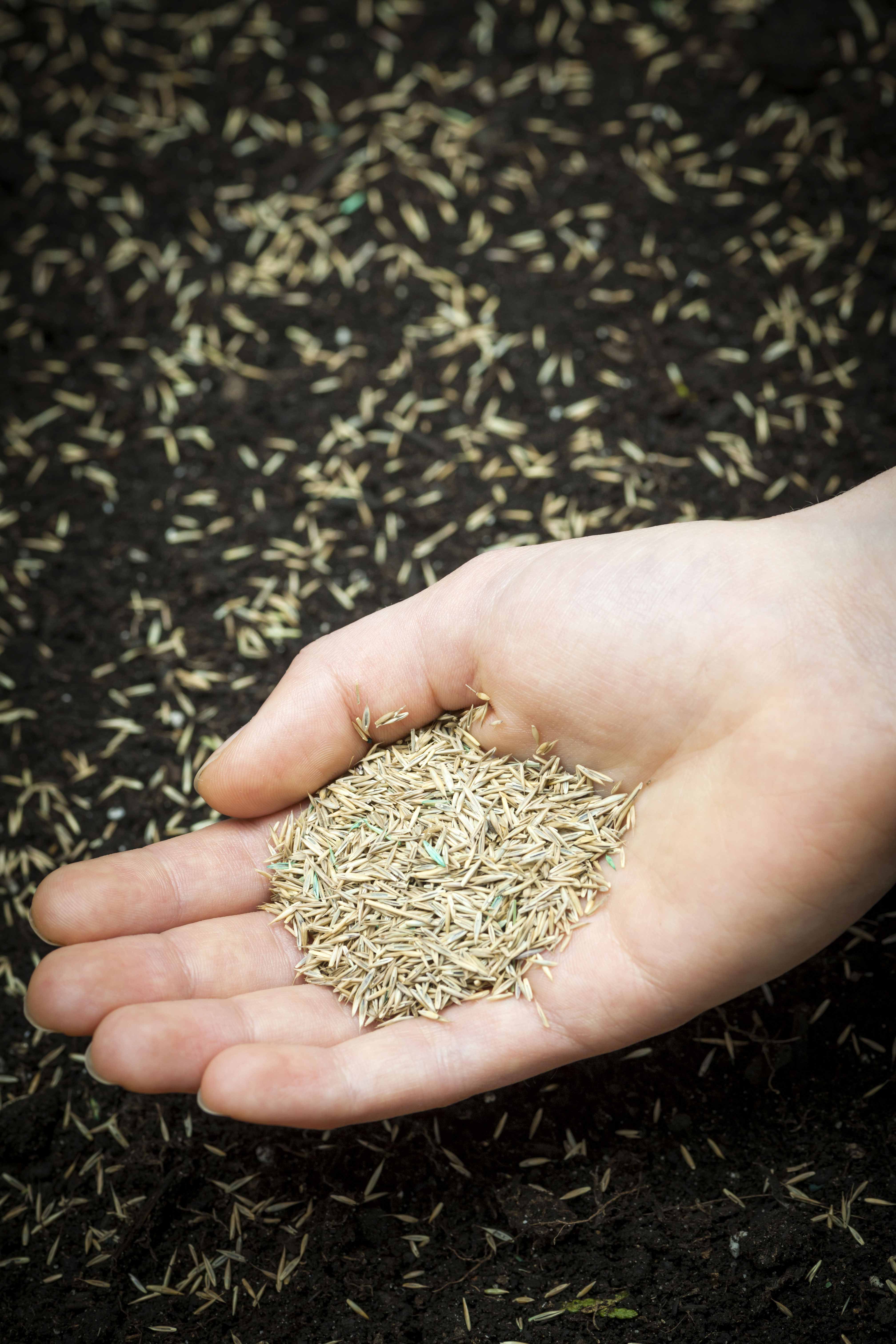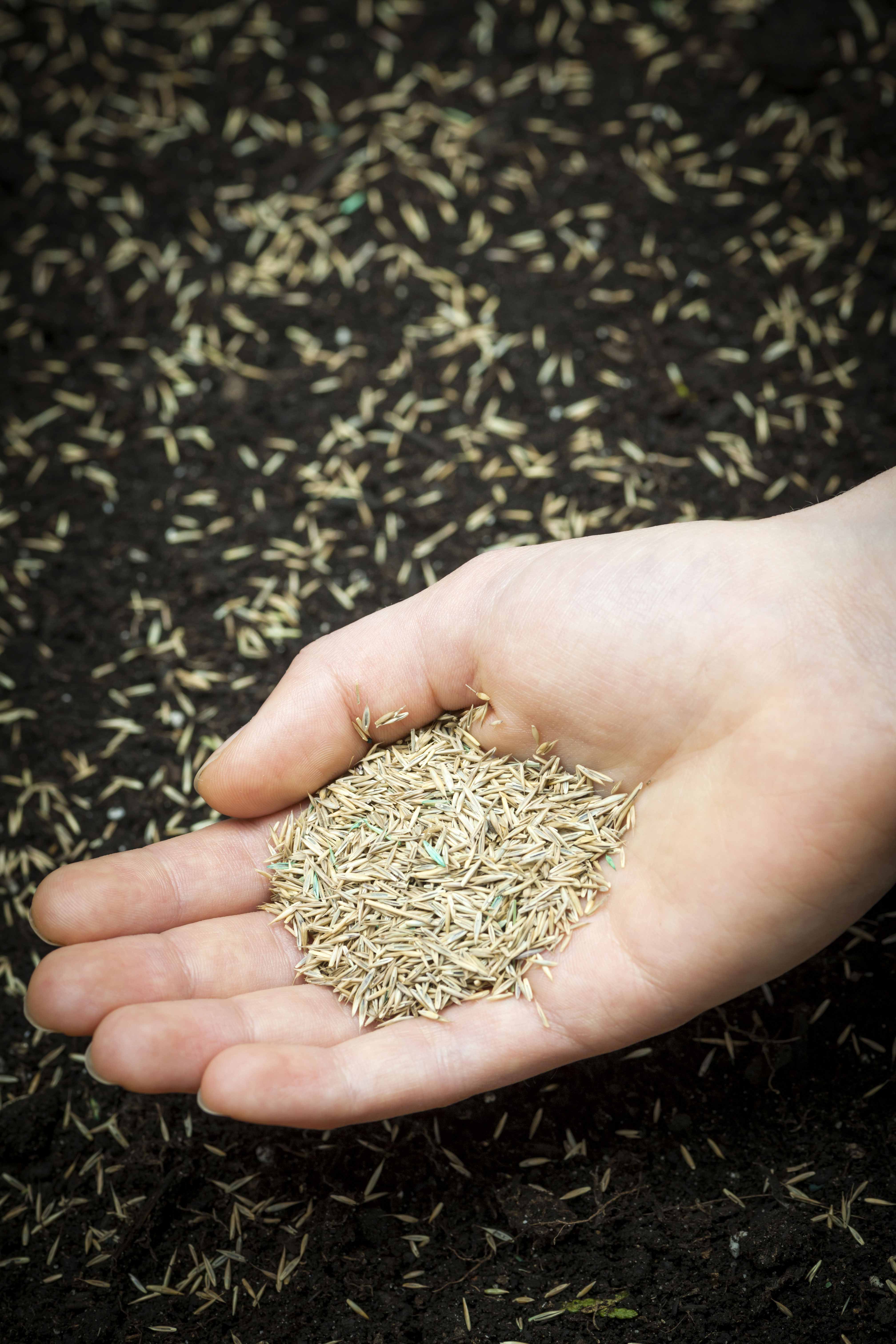 It's now time to cast your seed. Plan on using between 30 – 40 g of seed per square metre –  if in doubt, go by the manufacturers instructions on the back of your seed packet. Work methodically, covering small segments of ground at a time, spreading the seed in parallel rows, then repeating the process in the opposite direction. Once your area is covered, rake over the area to ensure your seeds have a light covering of soil, then give them a gentle watering from a watering can with a fine rose (or sprinkler, if you have one).
Keep your newly sown seeds watered during dry spells, don't trample over it for at least three weeks and remember to net off the area to prevent birds enjoying a free feast at your expense.
Turf it
Although a costlier option than throwing down seed, laying turf will give you speedy results. Mid-autumn is the best time to lay turf, but it's possible to get good results in spring – just make sure you keep your turf watered during the (theoretically) hot summer months.
Aim to complete the job within a couple of days, as rolls of turf don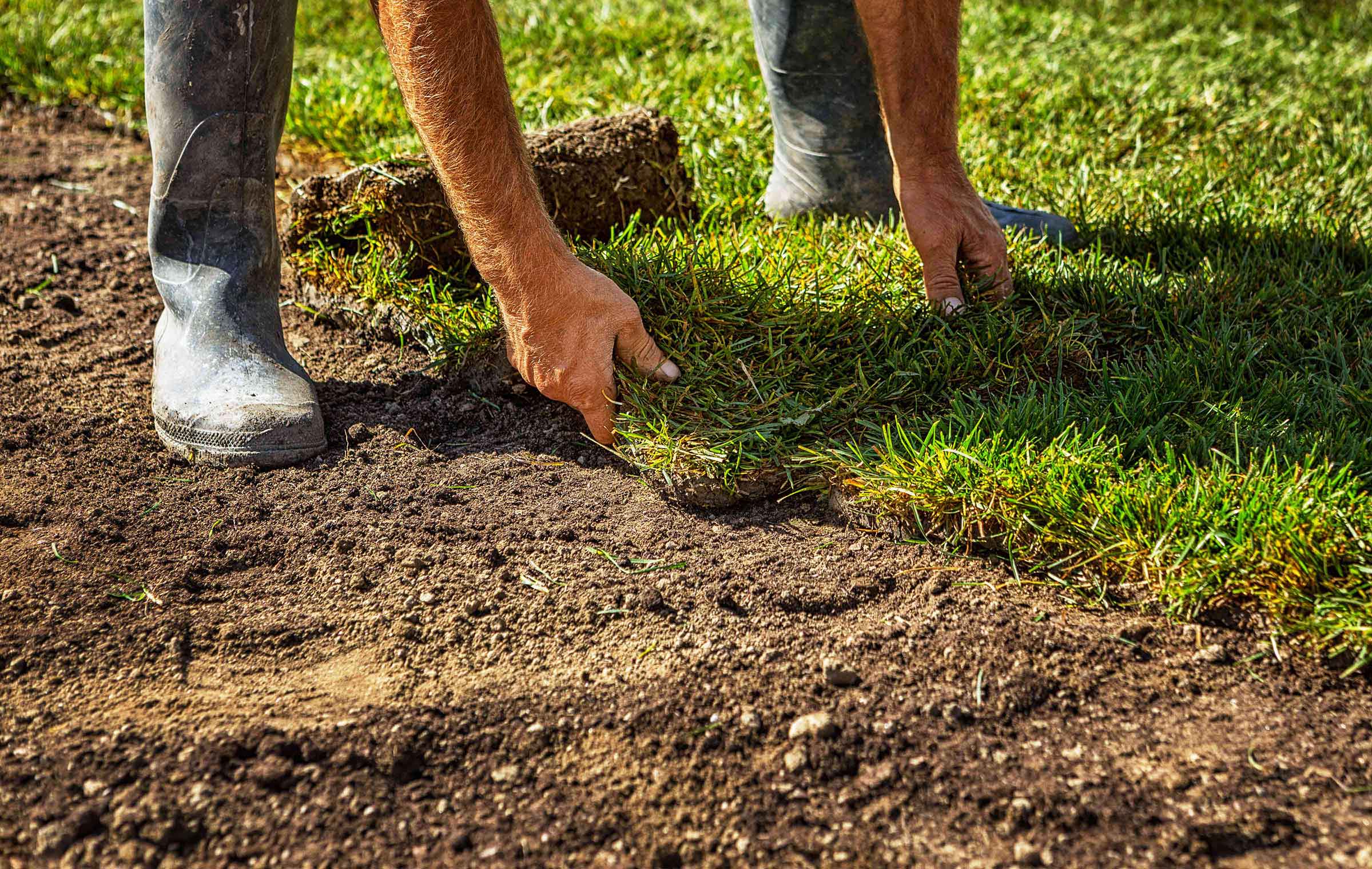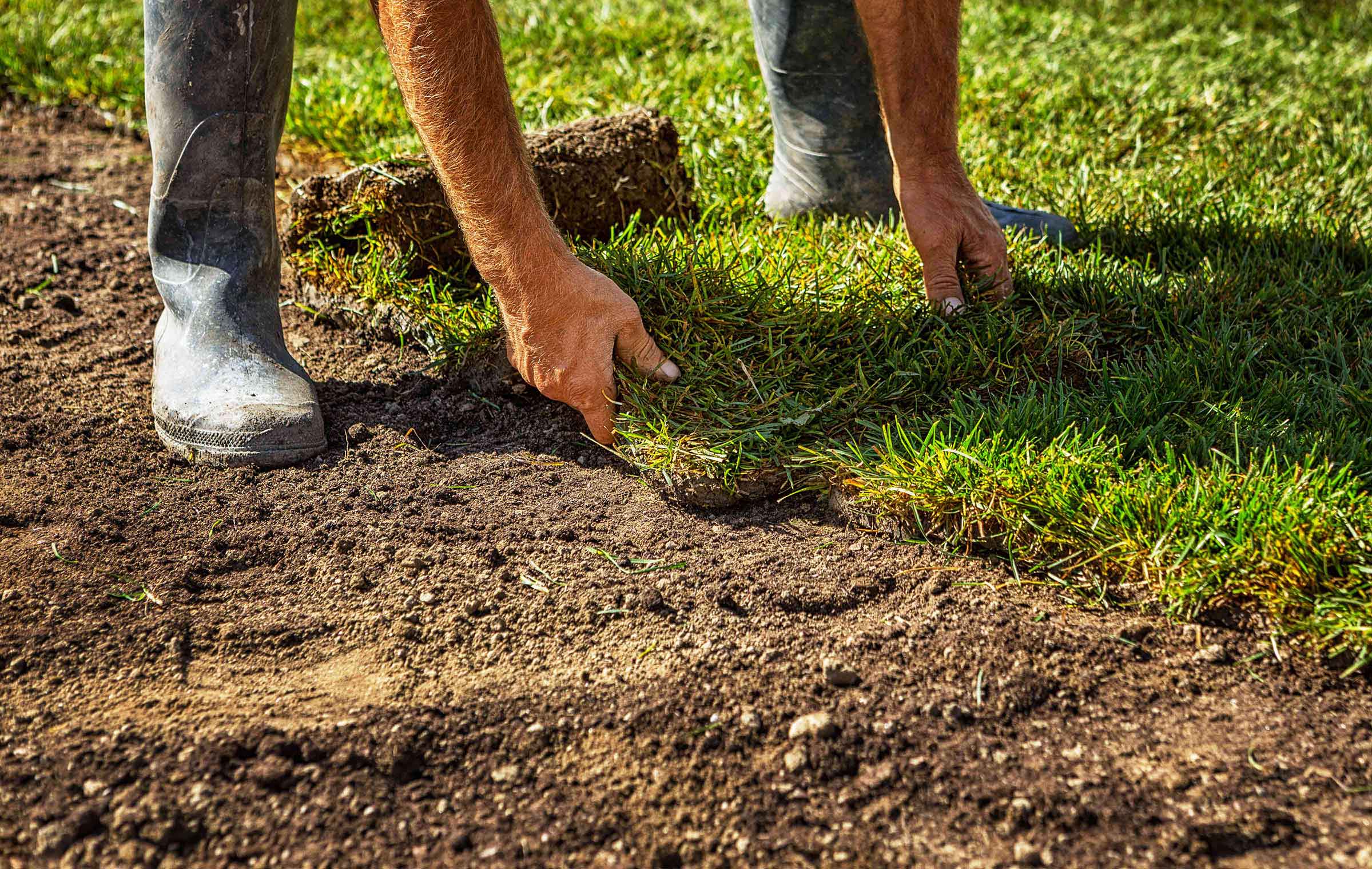 't like hanging around and will soon dry out and split. Prepare the ground as you would if you were sowing grass seed (see above!), then lay down the turves in a staggered, brickwork-like formation, taking care not to tread on any freshly laid areas.
Tamp down the turves with a plank of wood – you want to make sure you've got good contact between turf and soil for healthy grass growth – then rake compost into the joins to help them knit together. When finished, give the area a good soaking and tell the kids (and the postman) not to run over the area for at least a week.
Cheat
The very mention of plastic grass will have trad lawn-lovers choking on their Pimms, but the artificial option is becoming more popular with folks who want a nice green space that'll stay the same length, with minimal upkeep. To fit a fake lawn, prepare the surface as above, so level the area and removing weeds and stones. Lay down 35mm of sharp sand and cover the area with a weed proof membrane. Roll out your plastic grass and trim with a knife to fit the shape of your area. Make sure your turf rolls are butted up together before applying glue to the fixing tape. Finally, secure the edges with ground pins every 200mm before going inside to put your mower on Ebay.
Aftercare
For the first few months (and especially during dry spells), keep your new lawn watered. Wait until the grass has grown to a length of at least 50 mm before giving it a mow, and ensure your blades of the mower are set nice and high. Using a mower that mulches as it cuts is a good shout – not only will it save you time picking up and disposing of grass clippings, it'll naturally fertilise your new lawn, redistributing key nutrients back into the grass.
And aftercare for an artificial lawn? A leaf blower is a handy tool to call upon come autumn, when pesky, organic leaves will scatter themselves over your synthetic surface. For upturned packets of crisps and cake crumb spillages bourne from plastic-based picnics, dig out the Dyson.