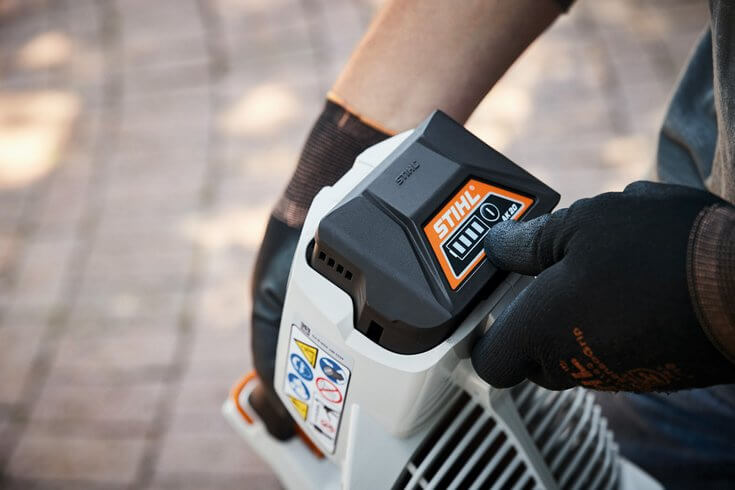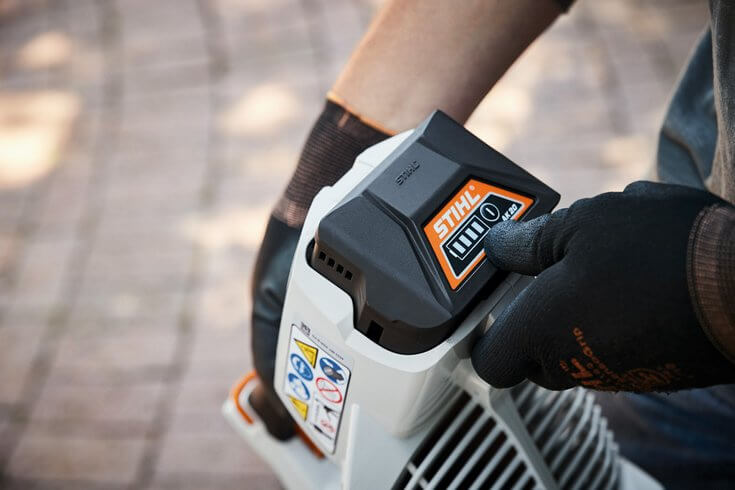 The most significant recent change in power tool technology has been in battery and cordless tools. Modern cordless tools are extremely powerful and boast excellent battery life, removing the need for trailing wires or fuel mixtures. Along with this, they are low maintenance and light weight, making them genuine rivals to their more established petrol or wired brethren.
Choosing the right range of cordless tools for your needs can be a challenge. With both the AK System and AP System ranges of cordless tools available, plus a brand new Lithium Ion cordless range arriving at your local dealer now, we thought now would be the perfect time to help you decide which range is right for you.
What are the benefits of the AP System?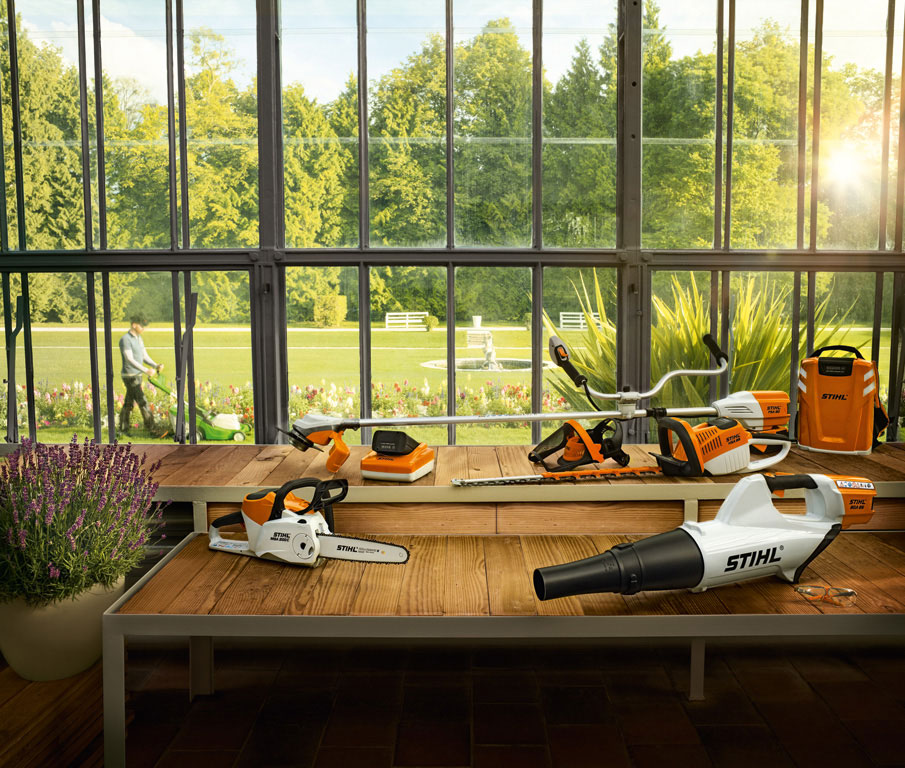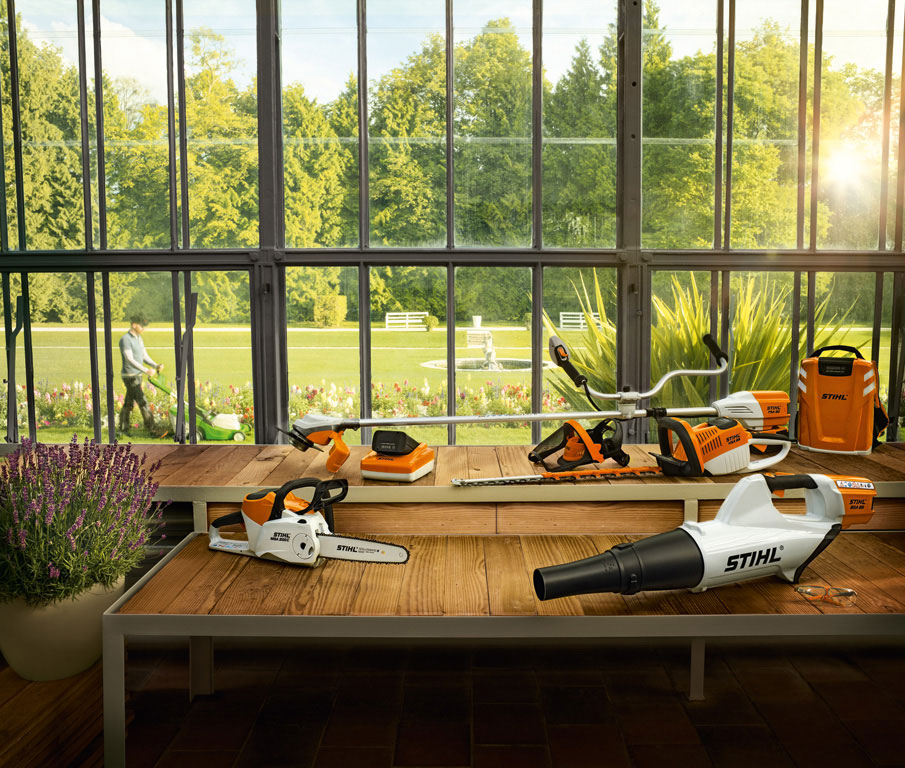 AP System cordless tools are perfect for professional gardeners. However, this doesn't mean that they belong only in the realm of the professional. Boasting long battery life, light weight and exceptional power, the AP System tools are perfect for anyone with a large garden who wants to tackle things quietly and efficiently.
The AP range offers a huge of tools and batteries for any task, ranging from chainsaws and blowers to sweepers and pole pruners, with the battery compatible across the board – that's over 25 tools. So,  whether you're after a high-quality grass cutter, lawn mower or even a cut-off saw, grab your battery, slot it in and get to work!
What about our award-winning AK System?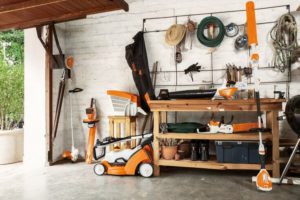 We're extremely proud of our AK System. Consisting of two chainsaws, a blower, a standard hedge trimmer, a long-reach hedge trimmer, two lawn mowers, a scarifier and a grass trimmer, the range offers exceptional value for money, and is perfect for anyone with a smaller or medium-sized garden. Like the AP System, the AK System is exceptionally quiet, well-balanced and simple to use. All the tools use the same battery system; the AK 10, AK 20 or new AK 30, with different capacities for longer run times or higher performance.
These batteries offer plenty of power for the home gardener. For example, with a charged AK 10 battery, you can operate the FSA 56 grass trimmer for 20 minutes, rising to 40 with the AK 20, which, although shorter than the AP System range, is sufficient for trimming about 1,000 metres of lawn edges!
Boasting legendary STIHL performance and quality, the AK System is perfect for gardeners of any ability.
What if I have a very small garden with some basic maintenance needs?
Not only this, but we have a third brand new Lithium-Ion cordless range, which is starting to hit the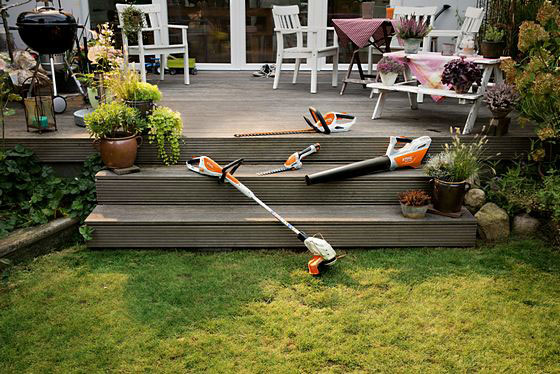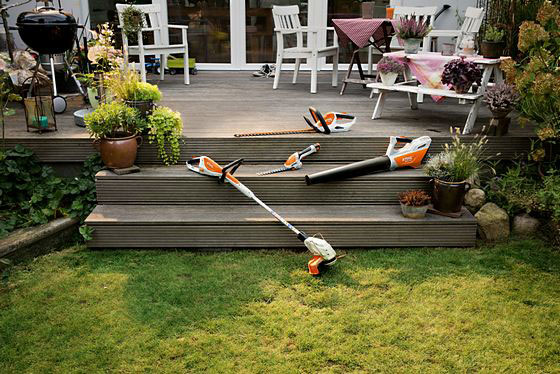 shelves of your local dealer now! This new range offers an alternative for those with smaller gardens so there really is a STIHL for everyone. Although they don't rival the power of the AK System, they are the perfect starter for those with smaller gardens, for people who really want a light tool, or those with more basic gardening needs.
If you have any more questions, or want to get your hands on these tools to see which is the perfect partner for you, visit your local expert dealer now.