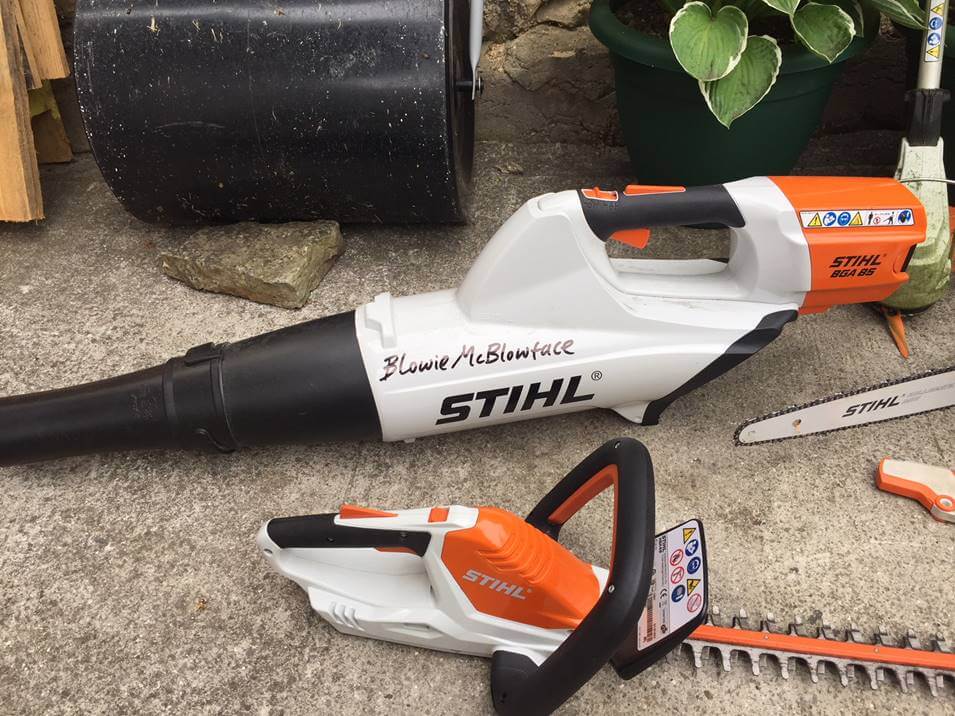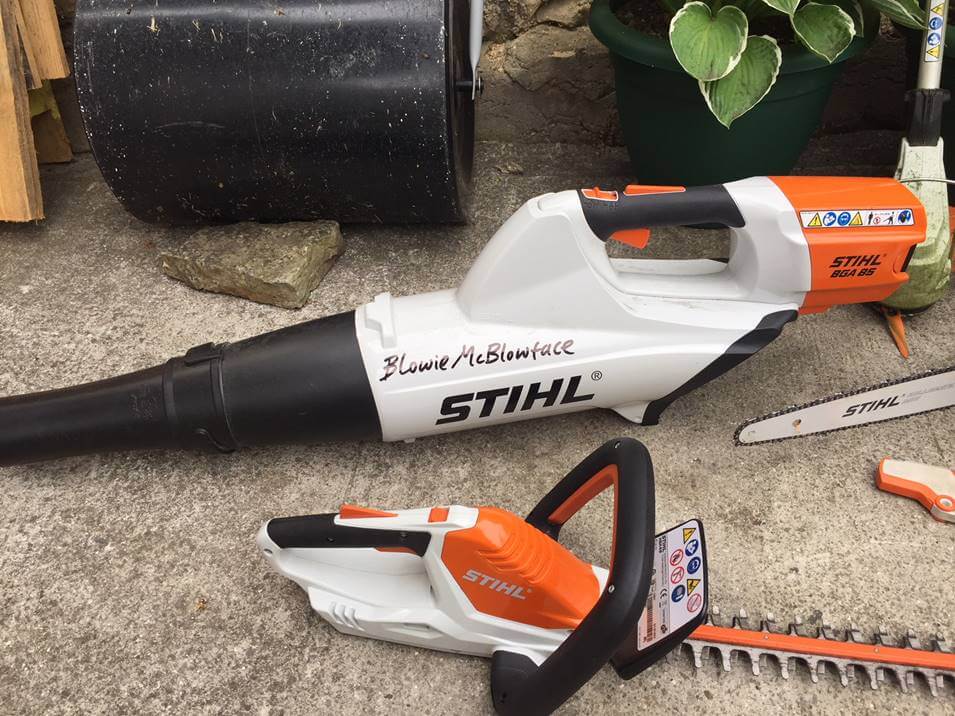 Here at STIHL, we love to get feedback from the people who actually use our tools. When we received this great feedback, we just felt we had to share! Read on to find out what Ian from Yorkshire thought of his most recent STIHL purchases from AOne Tools and Fixings in Brighouse…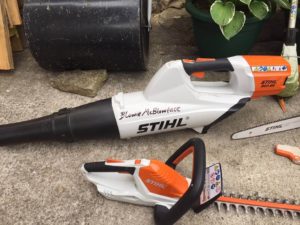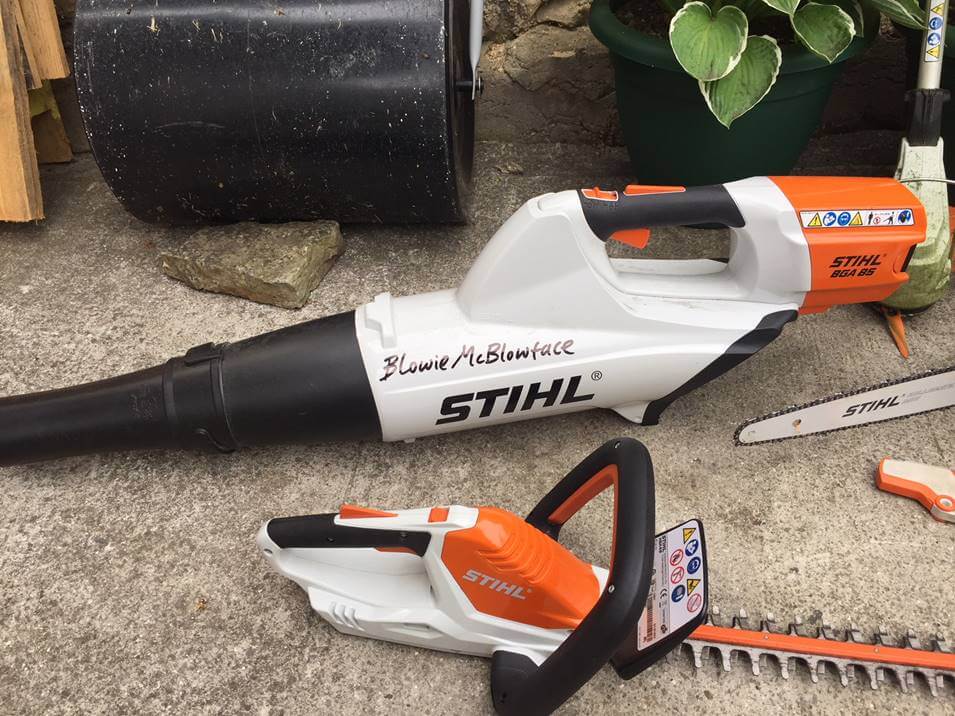 "I have over the last 30 years owned 4 STIHL chainsaws starting with the 170, the 210, the 181 CB-E and, my latest, the MSA 200 C-BQ. All of the saws are mainly used for cutting firewood for my multi-fuel stoves.
I cut in my back garden and have always been aware of the noise a petrol chainsaw makes so thought I would consider a battery-powered chainsaw. I looked around at the mass market models and although they are cheap to buy, they just didn't feel right. So I got the latest STIHL catalogue from my nearest dealer and took a look…. Yep, this was better! I popped into my local dealer and he suggested the MSA 200 C-BQ as this has plenty of power, and the AP 300 battery that is used to power it can be used across the rest of the AP System of cordless tools. The dealer even let me have a go and I was suitably impressed enough to buy one.
Off I went, back home to the four pallets that I intended to cut down for firewood. I charged the battery and in it went. The LED indicator on the battery lets you know how much charge you have left so with all four lights lit up, I got to work. Wow! One pallet cut into fire size pieces; four lights still on battery. Second pallet down and still four lights. Third pallet down and three lights, last pallet done and there was still one light showing. I was very impressed! No noise, no messing around with petrol/oil mix, no heat from the engine or exhaust fumes to inhale. I have now used the saw numerous times and have easily cleared 6 to 8 pallets without the battery running flat. For general garden clearance, the saw can be used on and off all day long on one charge.
I also bought a second AP 300 battery to have as a back-up, but then our attention turned to a blower, so we popped back to the dealer for some more advice. We looked at the BGA 45 and tried it in store but with the spare AP 300 battery, the BGA 85, again from the AP System range of cordless tools, started to tempt us. We collected it one evening and immediately took it home to try it out.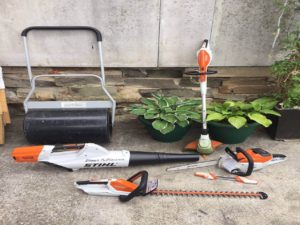 I pulled the trigger and… "Ha ha, fantastic". In a couple of hours, my wife and I had cleared out two garages that had over 30 years of coal dust and rubbish in them and they turned out immaculate! The garden was blown clean; all the borders and paths and all the lawn and edging was done also.
After doing all this, we still had two lights on the battery. By this time, it was quarter to eight at night. I offered to make a coffee for us both, as my wife sneakily disappeared up the garden with the BGA 85! Half an hour later, she still hadn't returned so I went to investigate. The back gates were open and I could see her down the bottom of the main street clearing all the debris from the footpaths and roadsides!! Words were said but the battery still had one light on!
What can I say? It has become our favourite product, so much so we have named him Blowie McBlowface, as you can see in the photos. I would not buy any brand other than STIHL now. The dealer support network is second to none – you don't get that with other manufacturers.  Keep up the good work and the innovation within the battery section of your product range. If you ever need a field test undertaking, then you know where to come!"
We'd like to say a huge thanks to Ian for taking the time to write this great review of the MSA 200 C-BQ cordless chainsaw and the BGA 85 cordless leaf blower. Have you named any of your tools? Share their names in the comments below!