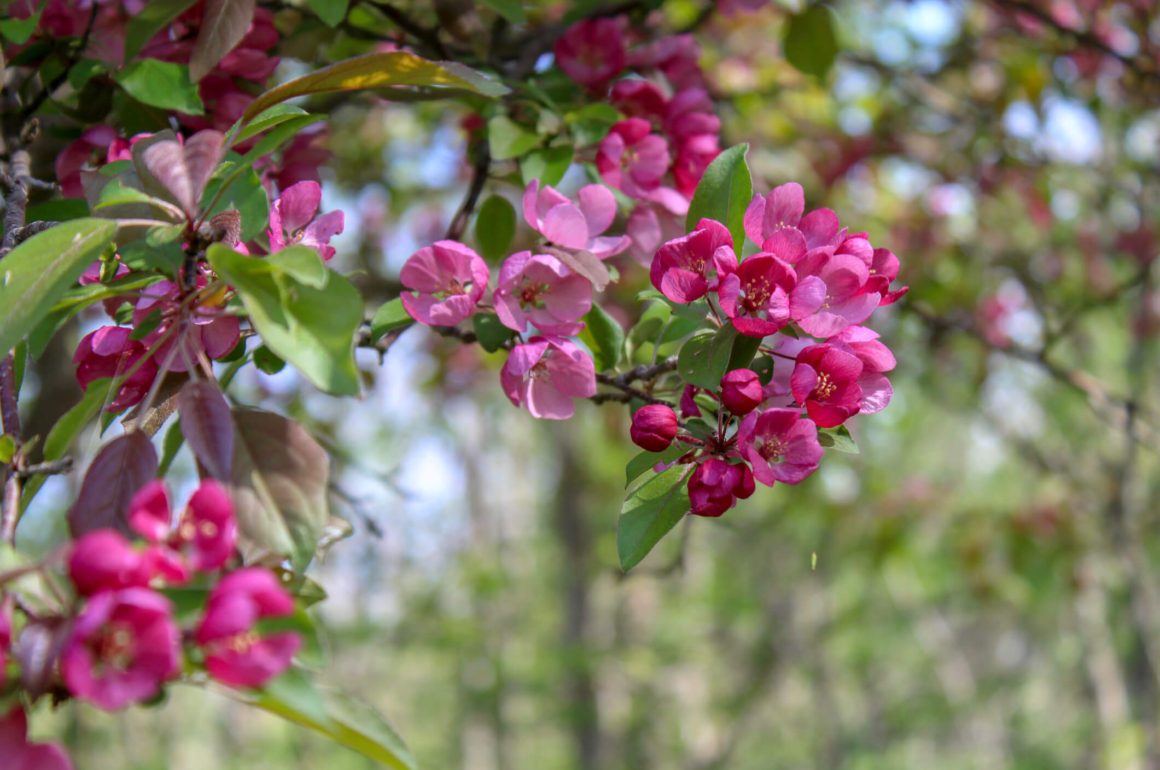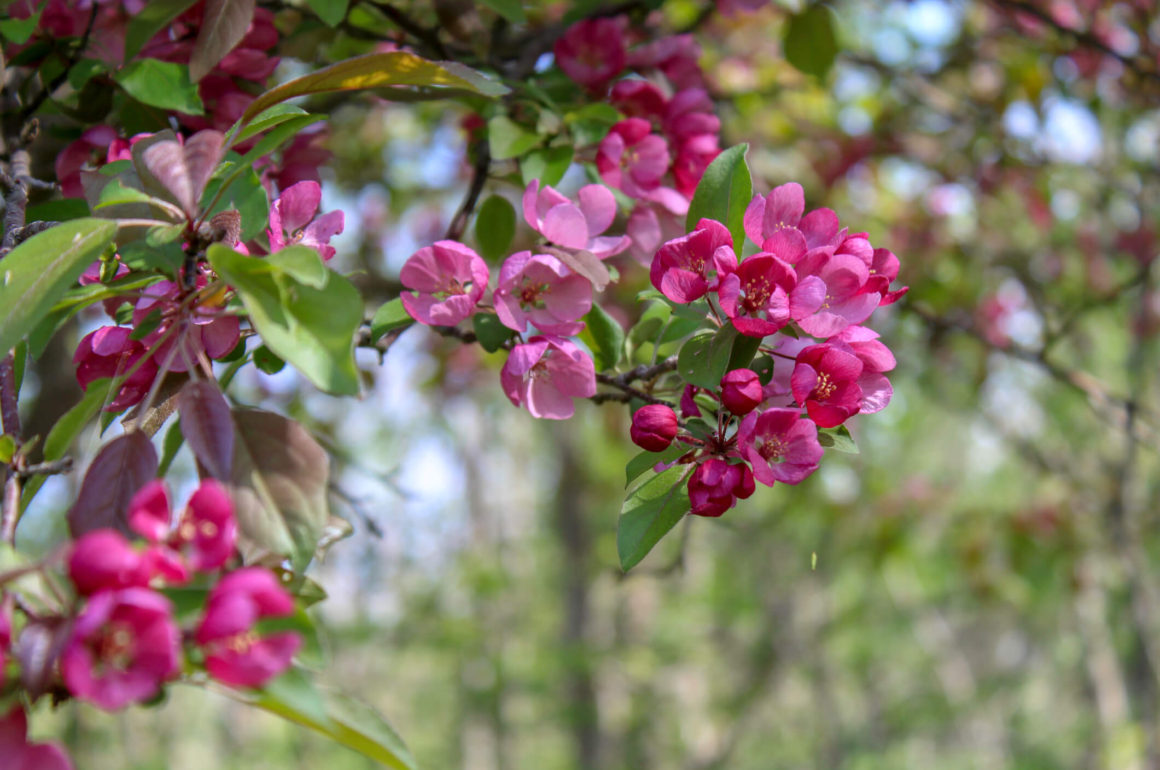 When choosing a tree to adorn your garden, it's important to choose something appropriately sized for the patch in which you plan to plant.
Consider the plight of a friend of a friend who decided to plant a Monkey Puzzle tree (Araucaria araucana) in the back garden of their small, suburban semi. Commonly found on the slopes of the Andes, the Monkey Puzzle can grow to a height of 130ft, thrives on volcanic ash, and is home to the Chilean slender billed parakeet. Monkey Puzzle trees are initially slow growers, but will soon pick up the pace, growing at a rate of 40-60 cm a year. At what point do they decide that it has outgrown the garden, and they have to consign their beloved tree to firewood? (Incidentally, good luck with that. Monkey Puzzle bark is as hard as armour, and is practically fire resistant).
On a similar note, I recently had to fell a 20ft eucalyptus tree (maximum growth height of 100ft) for a relative. It was planted on a whim to commemorate her return from a particularly exciting Antipodean excursion but had now outgrown its space and had begun to cast (albeit handsome) shadows across neighbours' windows. The relative in question was also disappointed that the tree had not attracted a single koala. The remains of this once noble eucalyptus now lie in a sad heap behind my shed to season before I feed them to my woodburner.
Avoid falling foul like the fools above – here are five fine trees suitable for the smaller garden.
Sorbus vilmorinii 'Vilmorinii's Rowan'
Rowans, or Mountain Ash, are attractive, deciduous, ornamental trees, suitable for small or average-sized gardens. They look the business during their spring blossoming, and birds love feasting on their crimson winter berries, which are a particular favourite of fieldfare and redwing.
Planting: Rowans are commonly found clinging to rocky, windswept outcrops, so are not too fussy on where you plant them. They grow happily in full sun or partial shade but are particularly fond of well-drained soil, enriched with organic matter.
Aftercare: Rowan require very little maintenance other than general pruning to remove dead growth and to thin out overcrowded branches. Get your pruners out late autumn to early spring.
Rowan fact: The rowan has long been associated with having magical properties. According to folklore, rowan sticks bound together with red thread protects from witches and the 'evil eye'.
Acer palmatum 'Little Princess'
This diminutive acer grows to a height of 1.5m. It's slow-growing and compact, and produces a grand display of orange and yellow leaves in autumn.
Planting: This variety is pretty hardy, but like all acers, doesn't enjoy windy sites. Wind can cause wind scorch – a condition where leaves turn brown and crispy prematurely. Try and plant them in a sheltered position if at all possible.
Aftercare: Light pruning to thin out branches may be necessary in the autumn
Ace Acer fact: Acers are a genus of the maple – the name 'acer' comes from the Celtic word 'ac', meaning 'hard'. Anyone who has attempted to chop down a maple will be able to attest to this.
Malus 'Laura'
Crab apples are a great shout for the smaller garden, and this purple prince ticks all the boxes. It produces dark pink blossom in spring and, despite its diminutive size, produces high yields of large, maroon-hued fruits. Use them to make a vibrant crab apple jelly. They also have potential to add a dash of colour to a cider blend (see 'crabby facts', below).
Planting: This tree will thrive in moderately fertile soil in a sunny position. Read our guide to planting an apple tree for more details.
Aftercare: Laura is a slow-growing crab apple variety which should reach heights of 3-4m once mature. Expect to conduct maintenance pruning late autumn.
Crabby Fact: Crab apples can lend astringency to a cider, but only in small batches, and certain varieties can ruin your booze. We've never used Malus Laurain a cider blend – it might be nice, but then again, it might be horrible. Give it a try and let us know!
Cercis chinensis 'Avondale'
Also known as 'redbuds', Cercis trees churn out spectacular clusters of pea-like blossom that appear on their bare upright shoots in spring and summer. In autumn, the leaves turn an attractive shade of yellow.
Planting: Plant in full sun. Cercis also like moist, well-drained soil.
Aftercare: Water your Cercis thoroughly throughout its first year to encourage a strong root system. Remove any diseased or crossing branches in late autumn or winter.
Cercis Fact: A slightly gruesome one here – Cercis' are also known as the 'Judas Tree' as Judas Iscariot was believed to have hanged himself from one.
Ficus carica Fig 'Brown Turkey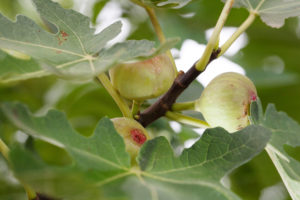 Brown Turkey is widely considered the best fig to plant, being self-fertile and perfectly suited for the British climate. It'll produce large crops of juicy figs, offering up the potential for fig rolls, fig jam and (more importantly) fig-infused vodka. And if you are ever caught out 'sans-trouser' in your garden, rest assured you'll have a ready supply of modesty preserving leaves at hand.*
When to Plant: Plant in a sheltered, sunny position. Fig trees love fertile, well-drained soil.
Aftercare: Minimum figgy pruning is required. Pinch out new shoots in the summer to encourage fruit formation. Figs are not fans of frosts, so protect young shoots with fleece over winter.
Figgy Fact: Fig trees carry their blossom inside the developing fruits. That's what gives the fig that grainy texture when you chomp down on its flesh.
* We are yet to experience this scenario, but it can only be a matter of time…