The Skinny Jean Gardener, Lee Connelly, brings family and friends together in the garden with his fun podcasts and videos on social media.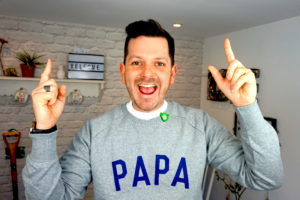 Lee is proud to have featured on Blue Peter, BBC Radio 1 and Channel 4's Sunday Brunch. He has created a kitchen garden for TV presenter Jimmy Doherty, built a garden taxi for Kew Gardens Grow Wild Project and designed a show garden for the International Gardening World Cup in Japan.
You can listen to the Skinny Jean Gardener Podcast, sponsored by STIHL, every Friday morning from 6am. Visit http://www.skinnyjeangardeners.com/podcast/ for more.