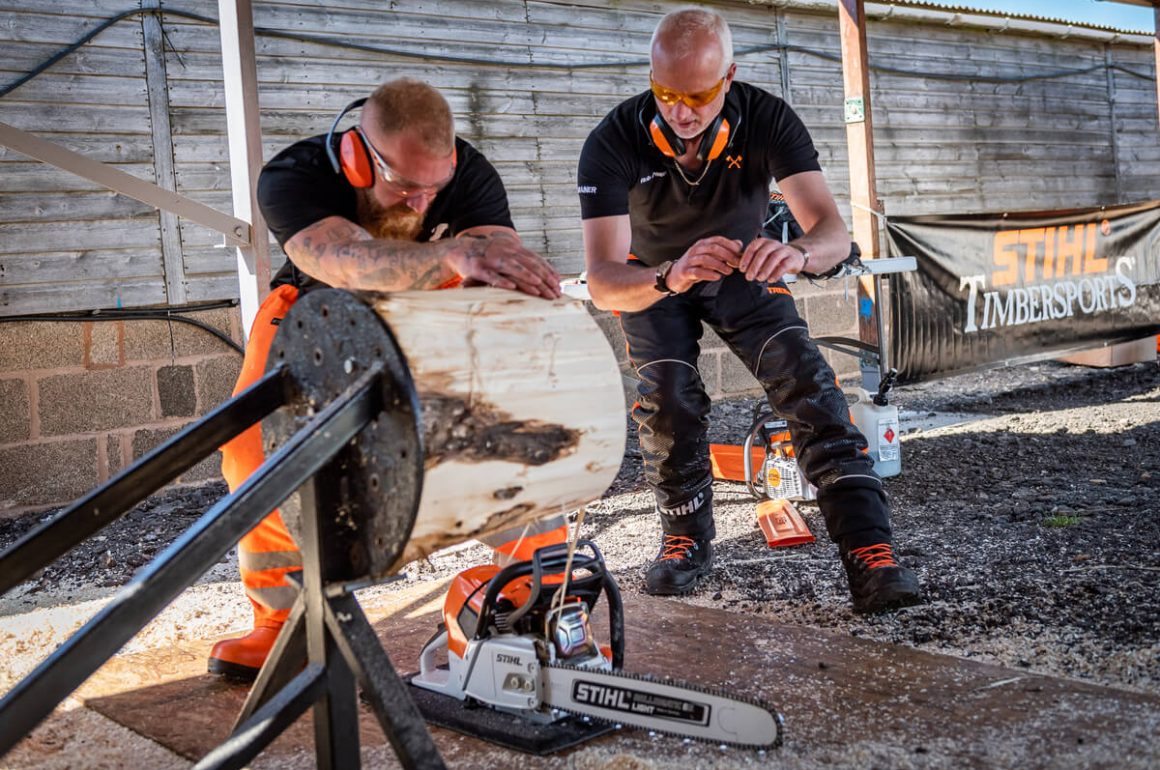 Fancy yourself as an adrenaline junkie? Why not have a go at the original extreme sport and apply for a place at the next STIHL TIMBERSPORTS® Newcomers' Training Camp to be held in our dedicated training facility in Whitney-on-Wye, Hereford on 19 and 20 March 2022.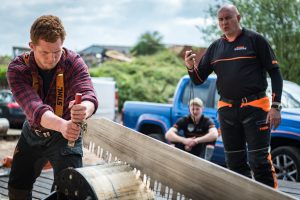 If you haven't heard of logger sports before, then now is the time to find out more. TIMBERSPORTS® has its roots in Australia in the 1800s when lumberjacks would compete against each other outside work to see who could chop through a log the fastest. The idea behind the sport itself hasn't changed much in that time: the object is still to get through a log in the quickest time! But, with an official set of Rules and millions of fans worldwide, it's now a competition series where the top athletes get to travel the world competing in front of huge audiences.
How to Get Involved in TIMBERSPORTS®
If you want a piece of the action in this growing sport, then apply for our next Newcomers' Training Camp. To apply, just click here, complete the form and let us know why you think you would be good at TIMBERSPORTS®. We will select the most promising applicants who will then receive a day of expert training in three of the disciplines, including stock saw, underhand chop and single buck. There will be a fee of £49.50 for the training, which will include lunch and refreshments as well as STIHL TIMBERSPORTS® merchandise worth over £50.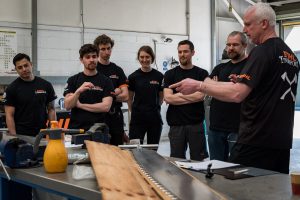 And if you impress at the camp, those athletes who show the most promise will get the opportunity to take part in further training in 2022 in the hope of being selected for the official Rookie or Pro Championships in the future. Take a look at our highlights from the 2017 TIMBERSPORTS® Newcomers' Training Camp so you can see what to expect.
No Experience Necessary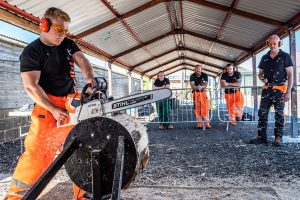 Please note that no experience is necessary as you will get full training on the day, but a sporty lifestyle and strong core muscles are always a benefit for any potential TIMBERSPORTS® athletes. Do let us know if you have had any logger sports experience in the application form though.
If you want to try a sport that is guaranteed to get the pulse racing, TIMBERSPORTS® is for you! If you have any questions please contact us at timbersports@stihl.co.uk.
Complete the online form here today for your chance to get involved.