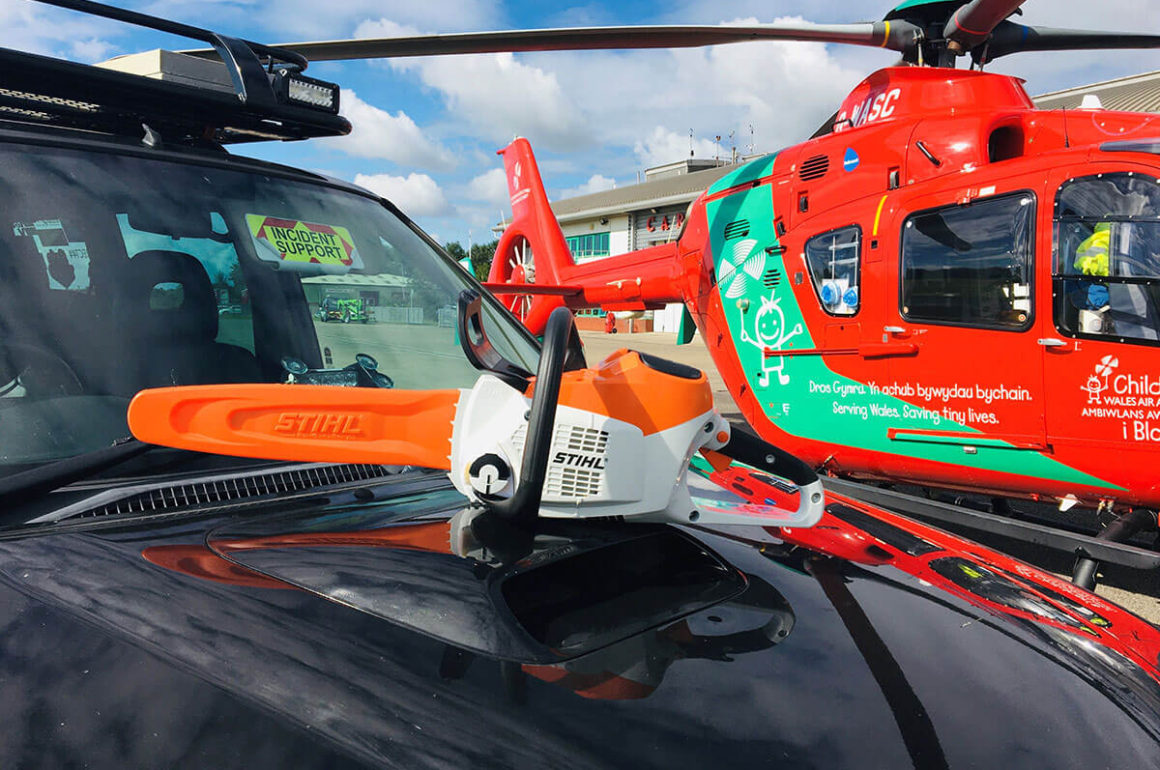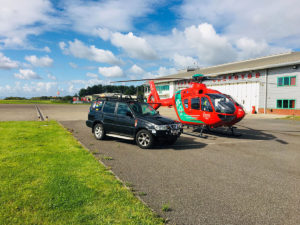 We were really pleased to be able to donate a STIHL MSA 160 battery chainsaw, plus battery and charger to the Helideck Team at Bristol Royal Infirmary recently. Kym Godwin, who is part of the helideck team there, explained how it will be used.
"I'm a helideck responder at Bristol Royal Infirmary (BRI) and our day-to-day role is the landing of critically ill patients, mainly children or heart patients, from one of several aircraft that use the helideck here.
We have a dedicated helideck at BRI, which is the primary site for aircraft to land, however, it isn't always possible for helicopters to land here. So I wanted to kit out my own 4×4 Incident Support vehicle to give an increased landing potential to land helicopters at a secondary site if and when required. To do this I needed additional equipment and STIHL stepped up with a chainsaw!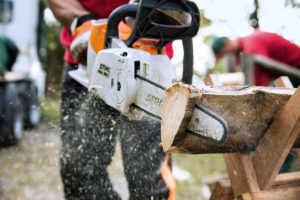 You may wonder what I need a chainsaw for. Well, it's not an item that will be used every day, but helicopters have a minimum space that they can land in safely, so an overhanging branch can easily be a reason to stop a helicopter landing, and when you are transporting seriously ill patients that can have serious consequences.
The 4×4 unit is also used in adverse weather, helping to get key workers to work in snow gales or helping get food and medicine into the community. With the aid of the battery chainsaw, a fallen tree or branch won't prevent that from happening.
I also use my vehicle as a motorsport safety unit when time allows. On motorsport rallies, cars can often end up off the track, wedged between or against trees or branches, leaving the driver stuck in the car. Having the STIHL chainsaw by my side means that I can help get the driver out and the car extracted in no time.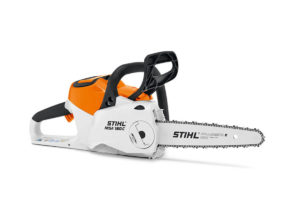 I particularly wanted a battery-powered chainsaw as they are lighter and quieter than the petrol models. Plus the ability to start it instantly, even if it hasn't been used for a while, will be invaluable when every second counts.
It is going to be a great addition to the emergency kit carried by our team. I can't thank the STIHL team enough for their support, not only now but into the future as well." 
We're extremely happy to be able to help the Helideck Team at Bristol Royal Infirmary. To find out more about our battery chainsaws, visit our website.