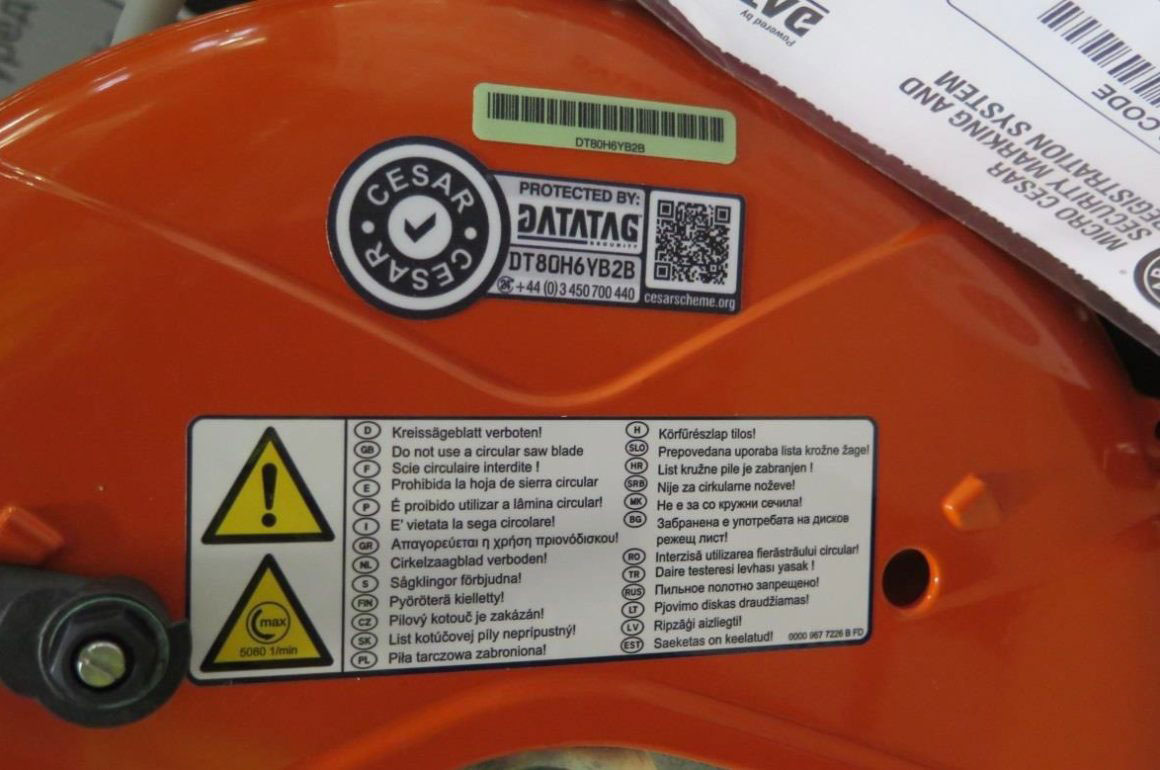 At STIHL, we know that theft of tools can be extremely costly for companies, especially small businesses, where it can be crippling. That's why STIHL now works with Datatag to protect all new STIHL petrol cut-off saws under the MicroCESAR scheme, a security marking system designed to provide added protection against theft.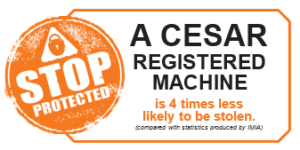 MicroCESAR uses Datatag security marking technologies to give each piece of equipment a unique and permanent 'fingerprint' that thieves cannot remove. The technology uses both visible and covert markings to act as a real deterrent to thieves.
And it is clear that the Datatag technology mark does act as a deterrent:
Deterring thieves in the first place isn't the only benefit – there is a greater chance of the victim getting their possessions returned if a machine is CESAR registered.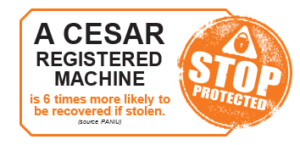 The combination of a Datatag RFID (radio frequency identification) transponder and a tamper proof registration label with an integrated QR code enables the police to react quickly. Using special readers that have been issued to all forces in the UK, the police can easily identify the machine's owner and see if it has been reported stolen.
The QR code can also be used by anyone with a smartphone to find out whether the second-hand machine they are being offered is actually stolen.
Each tamper-evident label has a unique number and leaves evidence of its removal if the thieves try to remove it.
Datatag Managing Director, Kevin Howells, says, "I'm confident that MicroCESAR will be the next game changer in the fight against crime. We've already received overwhelming industry support and STIHL's adoption opens the door for other leading manufacturers to follow suit".
The Construction Equipment Association (CEA) and the Agricultural Engineers Association (AEA) also fully support the scheme.
The STIHL models that are protected by Datatag are the TS 410, TS 420, TS 480i, TS 500i, TS 700, TS 800, TSA 230 and the GS 461. More information on our range of cut-off machines is available here.