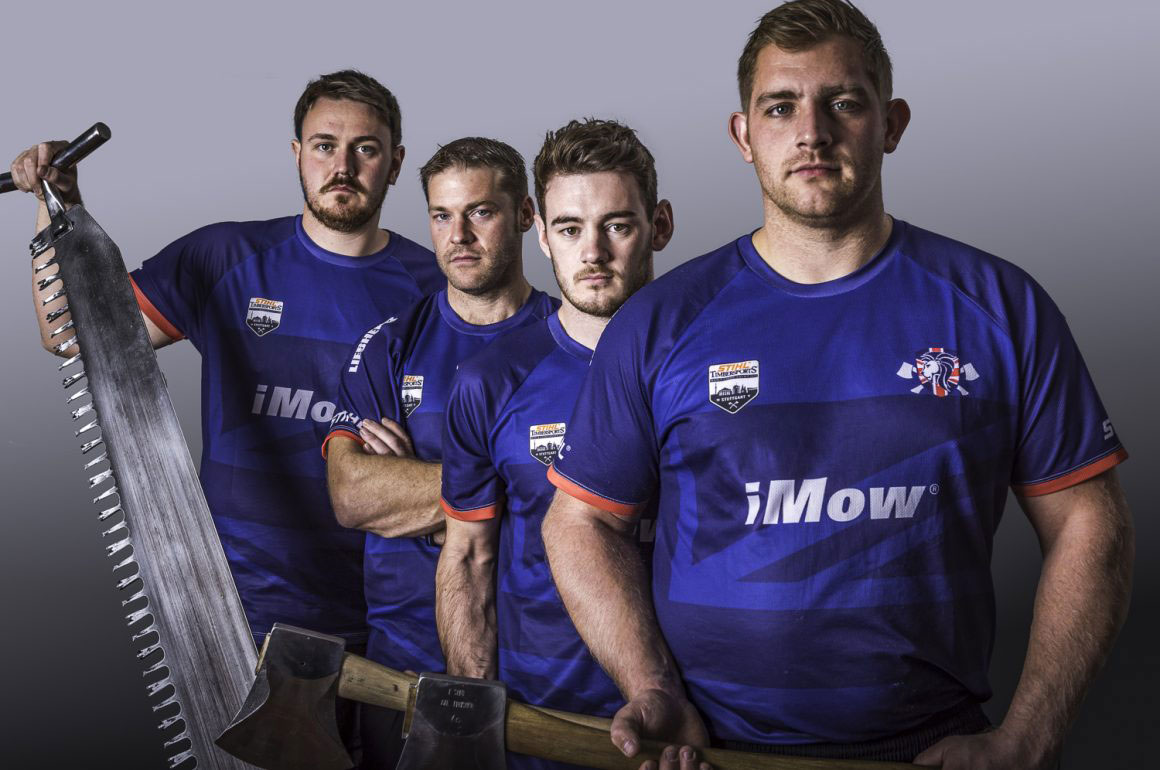 Britain's brawniest boys joined other elite logger sports athletes from Australia, New Zealand, America, Canada and all over Europe earlier this month to slice and dice their way through fallen trunks, all in the name of lumberjacking glory. The 12th annual STIHL TIMBERSPORTS® 2016 World Champion­ship was held in Stuttgart, Germany, at the sold-out Porsche Arena.
The TIMBERSPORTS® phenomenon started 30 years ago in the USA and arrived in Britain in 2012 with the country's first British Championship. But lumberjack sports origins go all the way back to 19th century Australia where foresters would compete with each other outside work, putting their forestry skills to the test.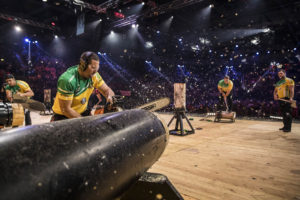 At the STIHL TIMBERSPORTS® 2016 Team World Championship, around 5,500 spectators were on the edge of their seats to witness the explosive action that saw ten national records broken during the course of the evening.
The impressive Australian team took gold and a World Record, smashing four logs into smithereens in just 46.45 seconds, while silver went to Canada and bronze to the USA. Great Britain came in seventh, breaking their national record.
Jason Wynyard from New Zealand took the Individual World title the following evening with his eighth world championship title. Silver went to Matthew Cogar from the USA and third place went to Martin Komárek from the Czech Republic. More than 100 athletes from 22 nations competed in this year's competition!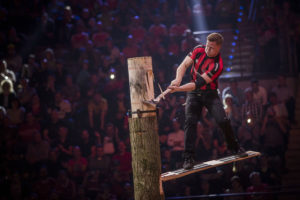 Chopping, sawing and slicing at speed, TIMBERSPORTS® comprises six electrifying disciplines: the Underhand Chop, Standing Block Chop, Stock Saw (where all participants use the STIHL MS 661 C-M chainsaw), Single Buck, Springboard and the Hot Saw.
Both technical and physically demanding, TIMBERSPORTS® is a spectacular sport to watch. The six disciplines test the athlete's ability to deliver both explosive power and accuracy while retaining total focus to ultimately take out the title.
Check out the epic Mannequin Challenge at the STIHL TIMBERSPORTS® World Championship 2016!