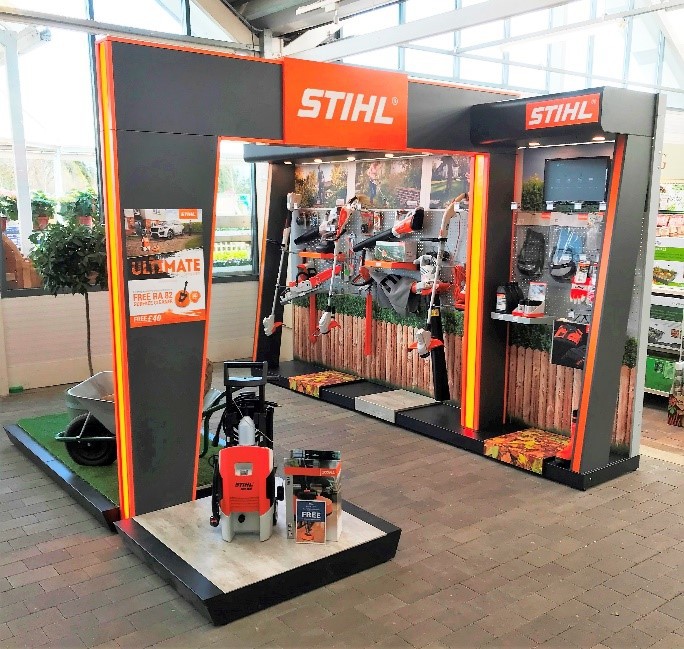 Ever since Andreas Stihl invented the first portable chainsaw over 90 years ago, the STIHL name has stood for revolutionary technology and a passion for making people's lives easier when working in nature.
Do you want to be a part of the continuing STIHL story? We are currently recruiting for an exciting field-based role to support delivery of the Dealership Development Programme to our dealer network throughout East Anglia and parts of the South East.
Are you innovative and practical with an eye for presentation? Do you thrive on providing excellent service? If the answer is yes then you could join our talented team of Merchandisers who use their skills to excite our customers and get our products in front of our customers, in the best locations.
The role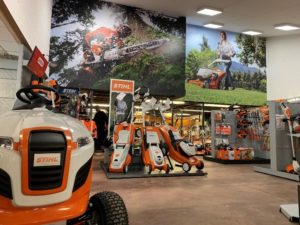 Every member of the Dealership Development Team is an integral part of everything STIHL delivers, and you will be no exception.
Reporting to the Dealership Development Project Manager, your role will involve:
Visiting dealerships to construct and update shop systems
Installing and advising on prime positioning of STIHL displays
Improving merchandising to be more visually appealing to customers and drive sales
Assisting with training dealership staff in the demonstration and effective sale of products and associated accessories
Identifying new sales opportunities
Building strong relationships with dealerships 
Who are we looking for?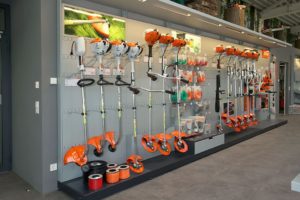 We are looking for someone who is active and energetic with enthusiasm for practical roles and outdoor activities. We need someone who is happy to work on their own as well as part of a team. Ideally, we are looking for a candidate who is based in East Anglia and is willing to travel extensively with frequent nights away.
You will be dynamic with previous experience of working in retail, events or marketing where you have gained knowledge of shop layouts, product promotion and setting up displays. Previous experience in a field-based role would be an advantage but not essential.
Using your creative flair, you will have the dexterity to install and merchandise displays. You will have confidence to generate ideas and concepts to the merchandising team as well as influence our customers.
You will have a passion for customer service and strong interpersonal skills with proven ability to problem solve.
About STIHL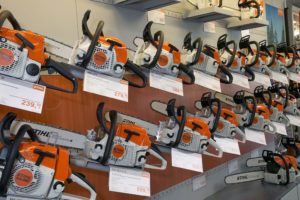 The cutting-edge STIHL range of tools spans chainsaws, hedge and grass trimmers, multi-tools, pressure washers, construction tools, lawnmowers, robotic mowers and more. A family-owned business since its formation in 1926, STIHL employs more than 17,000 staff worldwide and sells products in over 160 countries.
STIHL GB is a wholly-owned subsidiary of the global STIHL Group. In Great Britain, STIHL products are available from more than 700 Approved Dealers, garden centres and online.
STIHL is committed to long-term environmental protection and the wide product range features fuel efficient petrol models, low-noise, Lithium-Ion battery powered tools, plus lightweight electric models.
What STIHL offers
We are excited about our opportunities for the future and confident in our ability to grow. STIHL is a business that is committed to the development of all employees, and successful individuals will enjoy opportunities for future advancement. A Merchandiser who demonstrates success and capability at this level could enjoy an excellent future career within Dealership Development or other areas of the business.
STIHL offers a competitive package including:
Competitive salary
Up to 25 days holiday plus bank holidays
Private healthcare and dental care
Contributory pension scheme with up to 10% employer contribution
Subsidised gym membership and cycle scheme
Childcare vouchers
Product discounts
STIHL is committed to providing an excellent working environment for all, including a thorough induction, frequent learning opportunities and a supportive community
Do you think you could be the perfect fit for a career at STIHL? Then get in touch! For more information or to apply for this role, please email your CV to stihl@cavendishmaine.com